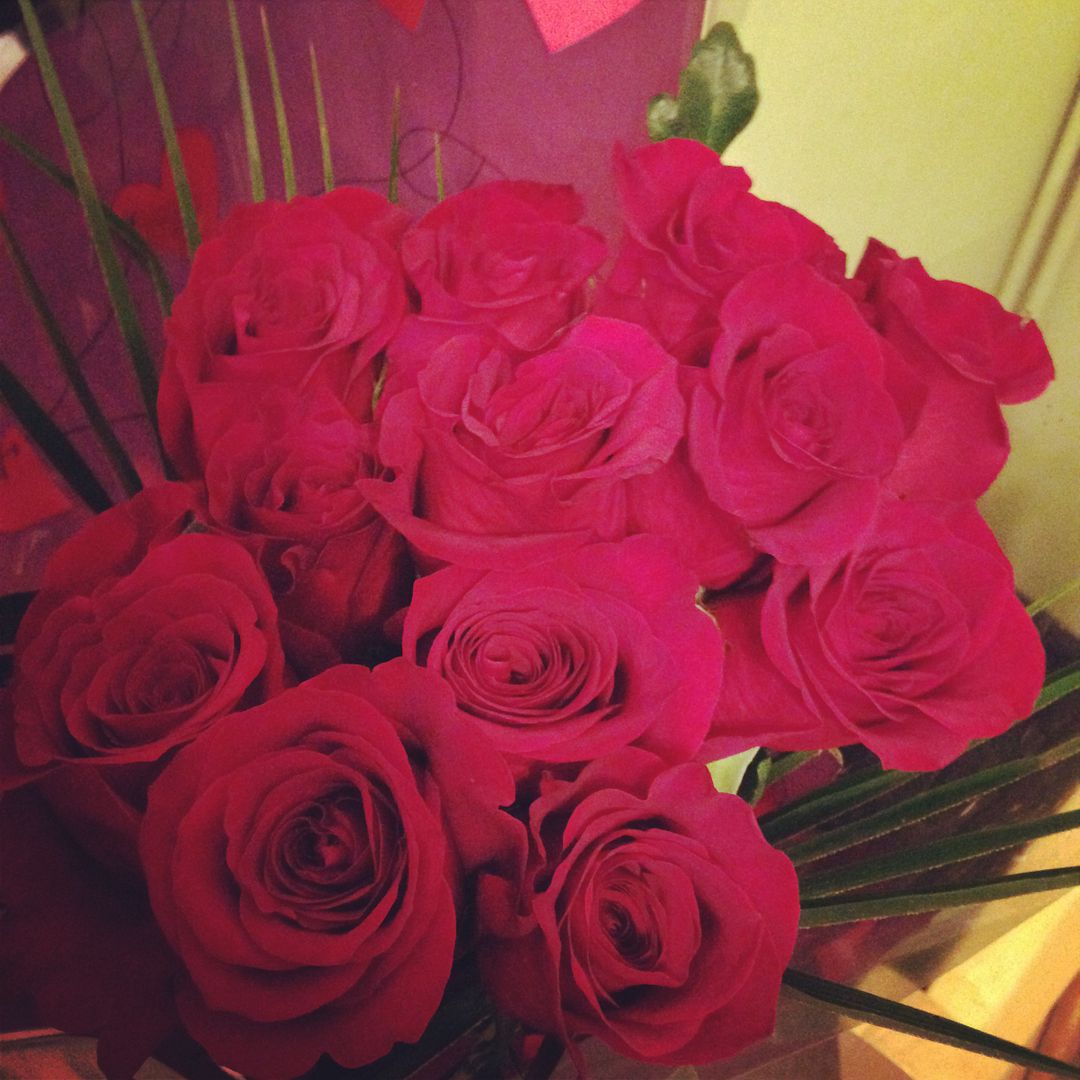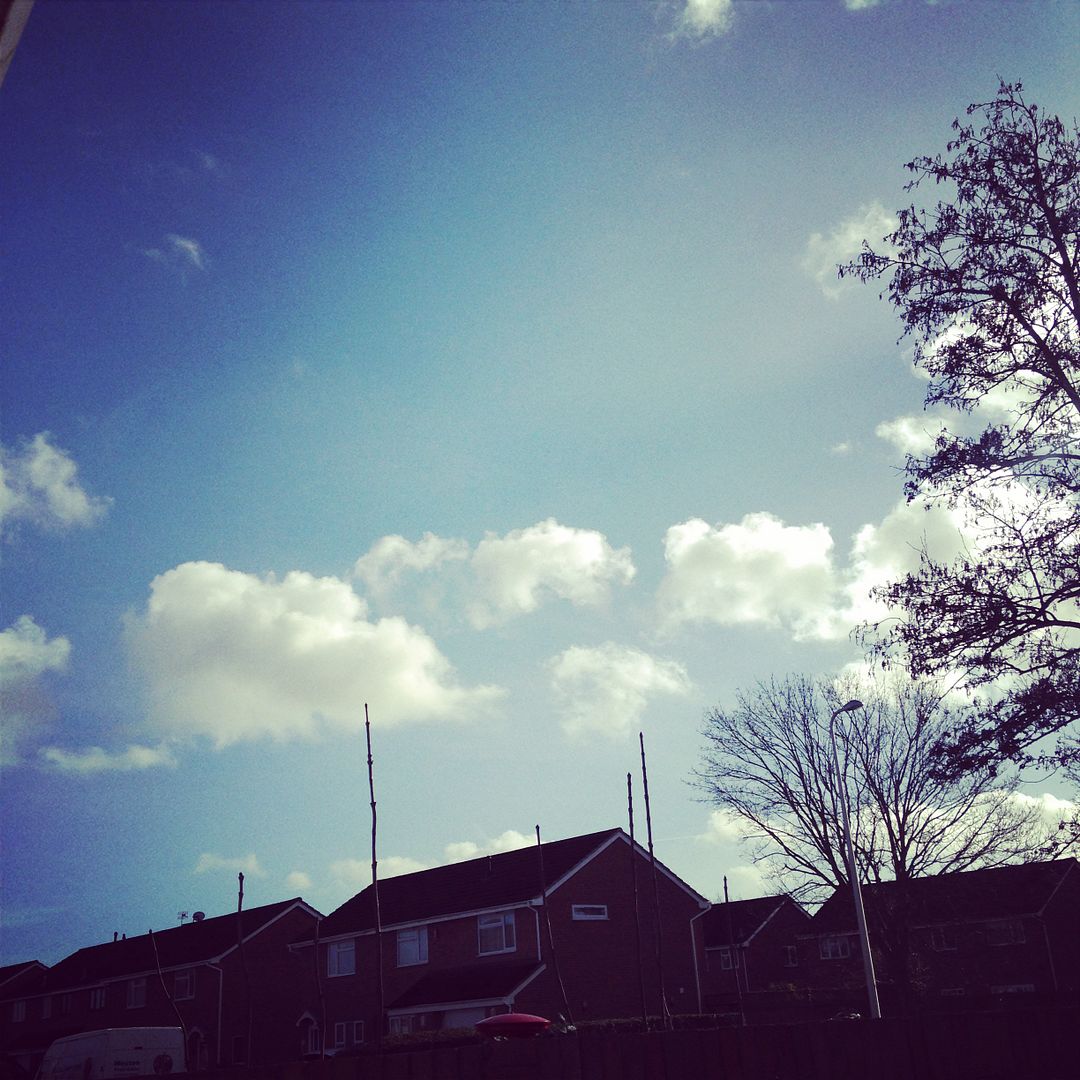 Roses from Vince / Happy Valentine's! / New Barry M Silk polishes / Blue skies!

Follow me on Instagram - @cherryp13
I'm not normally one who complains about the weather. I don't mind if it's a bit cold or rainy as it means I get to wrap up in lots of lovely layers, but I'm really getting bored of it now. Today I woke up and it's lovely and sunny outside with blue skies - amazing! I'm wearing a tshirt for a change too.
I'm sure the sun won't last though. Shame. So Friday was Valentine's Day and as usual I was an extremely lucky girl and got some gorgeous roses from Vince! He actually forgot to give me them in the morning because he was rushing around getting ready for work but he text me once he got there and told me to look in the cupboard under the stairs and there they were! Vince had work in the morning and the evening so we celebrated with a delicious Chinese takeaway. There's no better way of celebrating if you ask me.
Yesterday I popped round my nan's house as I haven't seen her in absolutely ages! I definitely need to not leave it so long next time. I went with my sister and my niece and nephew and I popped into town afterwards to spend what I had left of my vouchers. I picked up some acid wash jeans in Internacionale. Usually I hate the look of acid wash but for some reason recently I thought I'd really like a pair for the spring/summer. I'm actually wearing them today and although they're a little long I really love them! I also picked up a couple of tshirts to go with them. I'm hoping to get on with some outfits photos in the near future. I have a gorgeous playsuit that I really want to show off!
This morning I had a go at applying a hair chalk… and lets just say it didn't go very well. It went so badly in fact that I got in a right huff and decided I couldn't feature them on the blog after all. I followed the instructions, shook of excess pigment and sprayed the 'fixer' product to keep the colour locked in but it just went all over my clothes. You can't possibly wear any colour of clothing if you're wearing hair chalk because it just goes everywhere. It was an absolute messy fail.
I still have lots of cleaning and tidying to do, better get on with it.
Check out this week's posts: