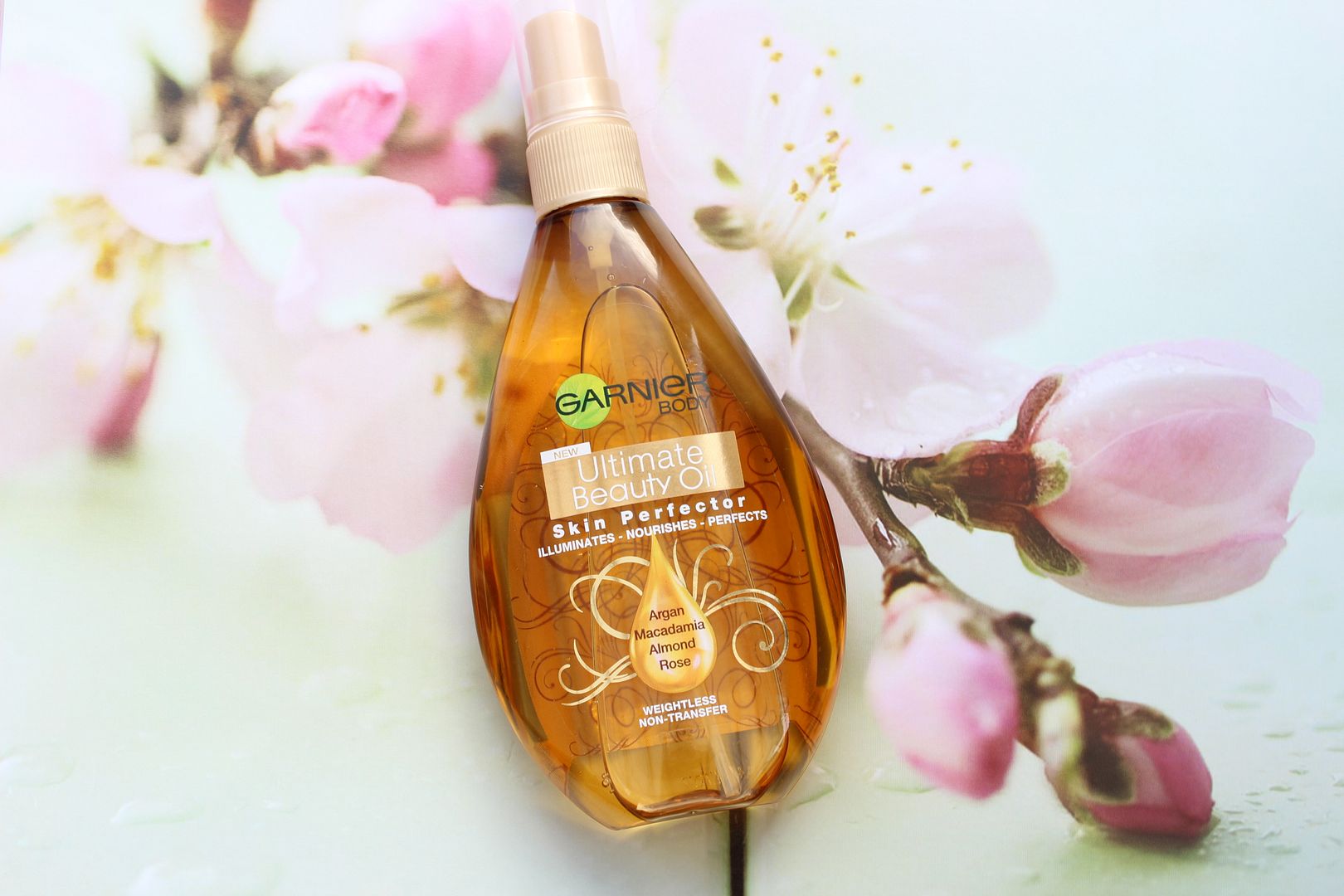 Garnier Body Ultimate Beauty Oil - £4.99
Hello lovely new body product. Now, I wasn't actually too sure about this product when I first saw it on the shelves in Boots. I thought it looked like some kind of tanning product that would leave my skin really greasy and oily but it has certainly proved me wrong.
I haven't really been using many body products recently, which is bad as Winter is probably the time you should be using lovely moisturisers and things on your skin, but it's always much too cold to do so after getting out of the shower in this weather! I can now just about bare applying products once I get out of the shower and the first one I've been using is this Garnier Body Ultimate Beauty Oil.
As you can guess it is an oil but it's lovely and lightweight and doesn't leave the skin feeling greasy at all. You only need a quick mist as you have enough product to cover the area. It's really fast drying, which is perfect when you quickly want to get dressed and it doesn't leave your skin feeling at all slimy under your clothes.
It has a subtle scent due to the four oils within it, Argan, Macademia, Almond and Rose, which isn't too overpowering and is just right on the skin. It really lingers for a good few hours too, which is lovely.
One thing I would suggest with this is to use it while standing on some sort of towel as it is a spray so it will go all over the place and your boyfriend will walk into the bathroom and wonder what the hell you've been doing.
I would really recommend this product as it leaves the skin feeling super soft and nourished and for £4.99 you can't really go wrong!