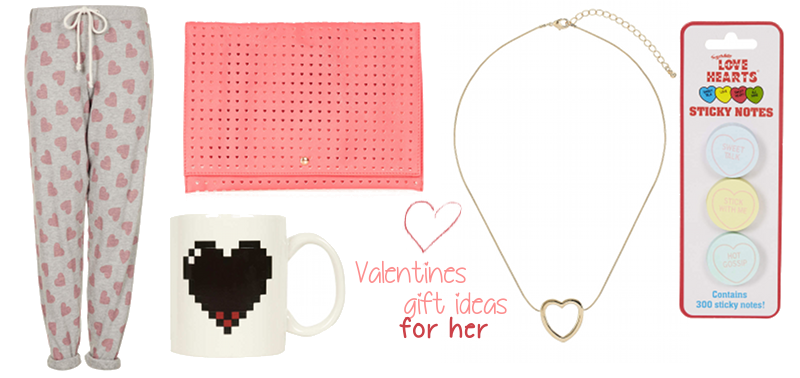 It may be a little early to be thinking about Valentine's Day but in my experience it doesn't hurt to get your other half thinking about it with plenty of time to spare! I thought I'd put together a little gift idea list that you can leave lying around as a subtle hint…
It was completely by accident that everything I chose ended up being from Topshop but I've chosen a selection of things that I think would make cheap and cheerful pressies. It's nice to receive a few little things that are going to last a little while as flowers die and chocolate get eaten.
During the past five years Vince and I have got each other a variety of different presents, cheap ones and expensive ones but now we tend to just go for something little and a card or in last year's case some lovely roses. I particularly like the clutch bag above and the pixel heart mug, they're the sort of items you can pick up and use time and time again and be reminded that your wonderful boyfriend bought you it for Valentine's (sorry, puke!).
What are you and your other half buying each other for Valentines?