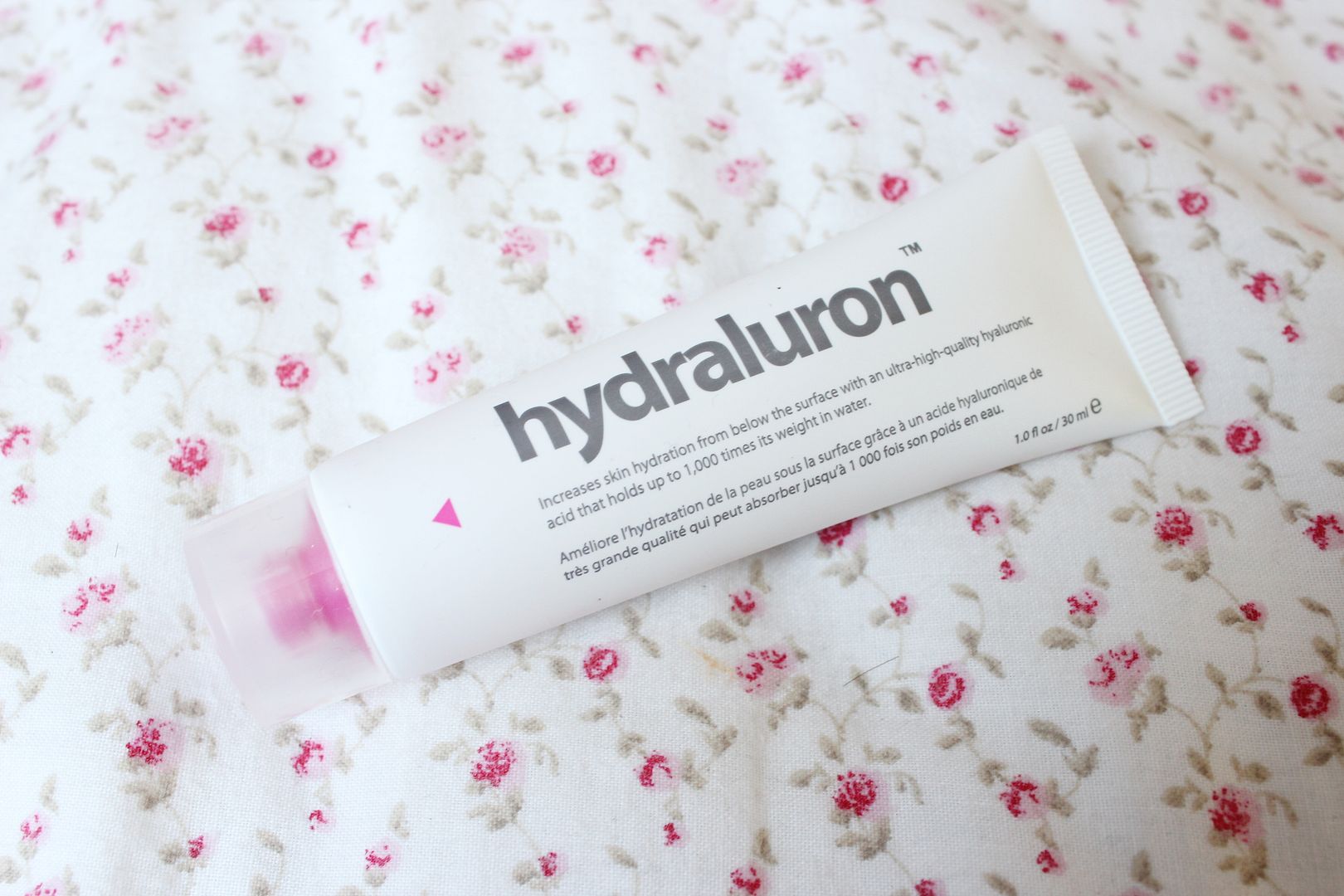 Hyraluron Moisture Booster - £24.99
I know I'm a bit late to the party with this and that Hydraluron have released some brand new moisture booster face masks recently, but this is one of those products that literally every blogger tries at least once in their blogging lifetime.
I've previously been put off from buying this because it's £24.99 and that is quite a lot of money to spend, however it was recently reduced to £16 and I'd just been paid so I finally snapped it up. It's been raved about all over the blogging world and despite many people thinking it's a moisturiser, it's actually to be used underneath your moisturiser. It contains hyaluronic acid, which helps increase skin's moisture retention capability, meaning it'll improve the way your skin drinks in your regular moisturiser. I put this on my face after cleansing and leave it to do it's magic for about five to ten minutes, I then pop my moisturiser on top. With time the product claims to eliminate the amount of times you'll need to moisturise per day and I've definitely noticed an improvement in my skin after using this. My skin feels soft and 'plump' all day long and one huge advantage for me is that if I wear foundation my skin stays nice and moisturised underneath and dry, cracked patches don't appear. Hooray!
I wasn't exactly sure how much of the product you should use on your face per day but I went with the usual pea sized amount and it seems to be ok. I did read that if it feels sticky on application, then you've used too much. I love the easy tube packaging and it's lovely and silky on application too. I'd recommend leaving it a few minutes before applying your moisturiser on top but overall I'd really recommend anyone with particularly dehydrated skin picks up this little beauty.
I've been trying it for a few weeks now and have certainly seen an improvement. It just makes my skin feel super healthy and in good condition. It might be a lot of money for some people but once you've tried it I don't think you'll turn back. I believe Boots sometimes have testers/samples of this so it might be worthy trying it out first. I'm now really keen to try one of the new moisture booster face masks!
Have you tried the Hydraluron Moisture Booster? What did you think?