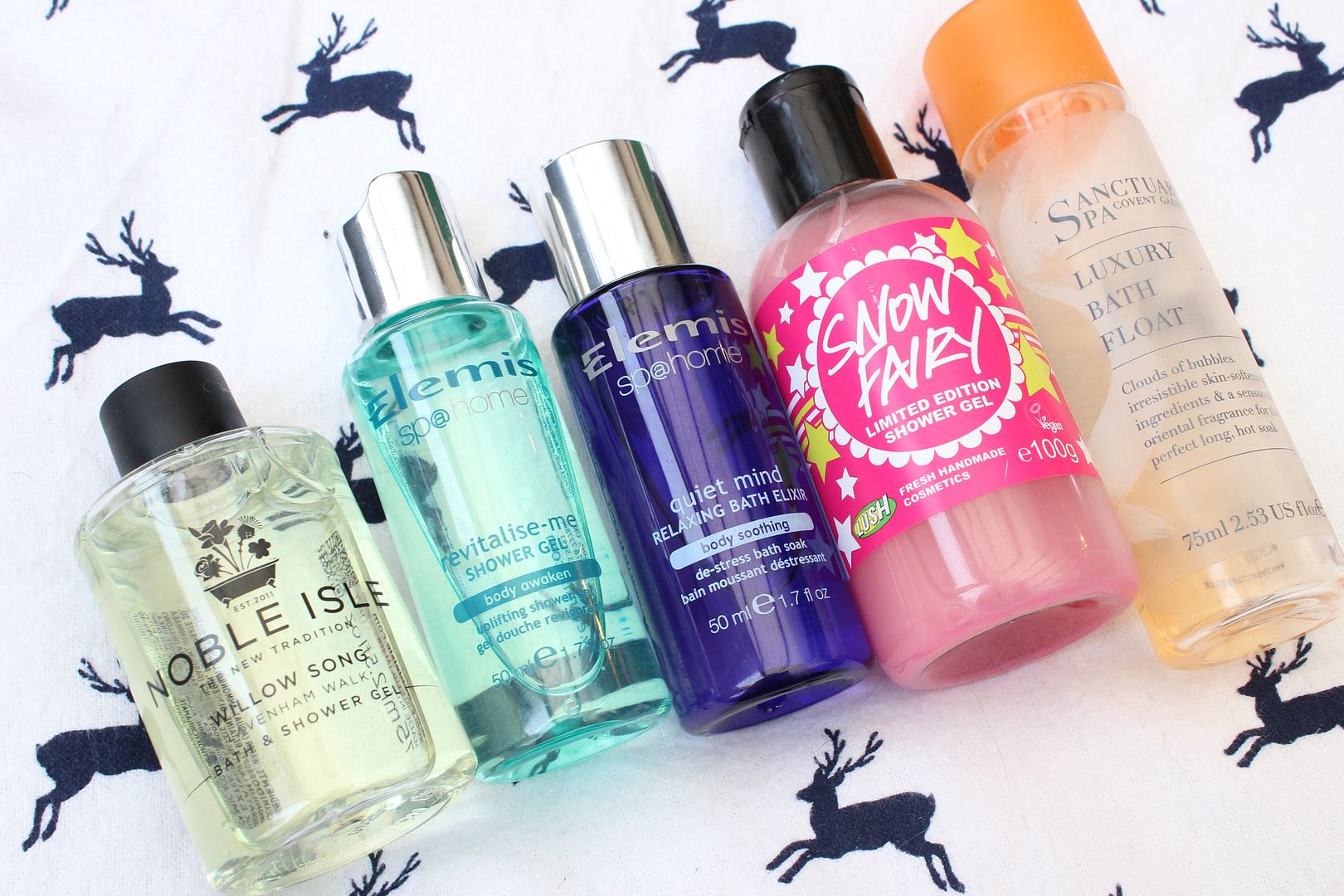 There's nothing I like more than sweet smelling products in the bathroom. Showering has got to be the most boring thing to do so some lovely scented products always improve the process. I recently went on a Lush spree and picked up the ever popular Snow Fairy, which unfortunately is only Limited Edition, so I better not use it all up too soon. The scent is absolutely amazing and I'm going to dedicate an entire post to all of its glory very soon!
I recently also picked up the
Elemis Spa@Home Body Beautiful Duo
and I'm absolute loving them. The bath elixir is a gorgeous product that really coats the skin and feels lovely when you're laying in the bath. The shower gel is really invigorating and awakening, so perfect for the early mornings!
I'm trying to have more baths and really take some time to relax a bit and the Noble Isle Bath & Shower Gel is another lovely product that I regularly use. I first discovered the brand in a Glossybox and was really disappointed when I ran out but luckily late last year I received another in a different beauty box and was so pleased. This smells amazing and is another product that coats the skin and leaves it feeling super soft.
You can't have a bath without bubbles so I'm quickly getting through the Sanctuary Luxury Bath Float as it creates great loads of bubbles. You can't beat it!
What are your current bathroom beauties?