Perricone MD No Foundation Foundation - £47*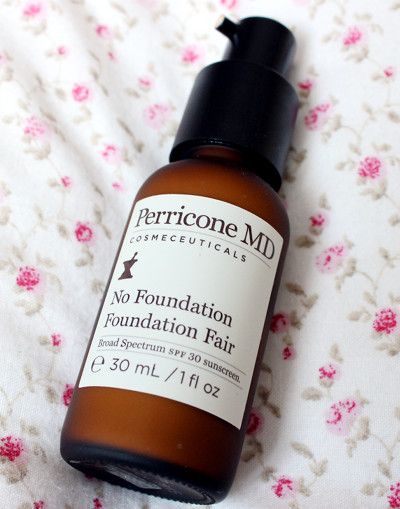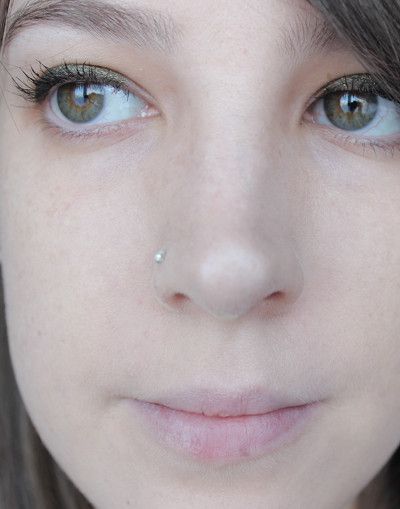 I've had this foundation for quite a little while now. I'm not sure why it's taken me so long to review but I really wanted to make sure I tried it properly. It's such an expensive brand that I really wanted to make sure it was the product for me.
Before I tried this I read a couple of other reviews and I'm surprised that I don't really agree with the majority of them. A lot of them complained about a fishy scent to this foundation, but I really don't smell it. It does have a particular scent, but it's not unpleasant at all and I certainly can't smell it once it's applied.
If you didn't know, the foundation is created by Dr Perricone, who is a noted dermatologist. He believes that cellular inflammation is the underlying cause of wrinkles and his products target this inflammation and aims to improve this. This isn't really something I can report back on as I don't currently have any wrinkles, thank God, but my mum (sorry if you're reading this!!) has used this in the past and absolutely loves it. She actually texted me when she saw me upload images of the product to the
Facebook page
and said she'd happily take the product off my hands if I didn't like it. Well, bad luck mother, because I love it!
The foundation's main selling point is that it isn't a heavy, matte foundation, so it doesn't feel cakey on the skin and it lets the skin's natural beauty show through. This would be no good if you're really trying to cover up a lot of blemishes but if you only have a few teeny ones or you're having a relatively good skin day then this is perfect.
The foundation comes in a little bottle with a pump, which is really handy. I simply put a little blob onto the back of my hand, dip my brush in and away I go. As I mentioned, the coverage is quite thin but I found on some applications (not all, weirdly!) that this made my skin look a little bit shiny, however a dab of powder and that's all sorted out.
This is perfect for summer months as well if you don't want your face feeling too heavy with make-up in the heat. I particularly like the thin coverage because my skin sometimes reacts badly to foundation, but it seems to be ok with this and it doesn't irritate it at all. The foundation has great staying power as well and unlike a lot of others that I've tried, this doesn't dry out and start 'cracking'.
I would certainly recommend this but it's quite expensive so you really need to make sure it's the right foundation for you or if you can, get a little sample, before splashing out on the full size.
Have you tried the No Foundation Foundation? What did you think?
This post contains PR samples