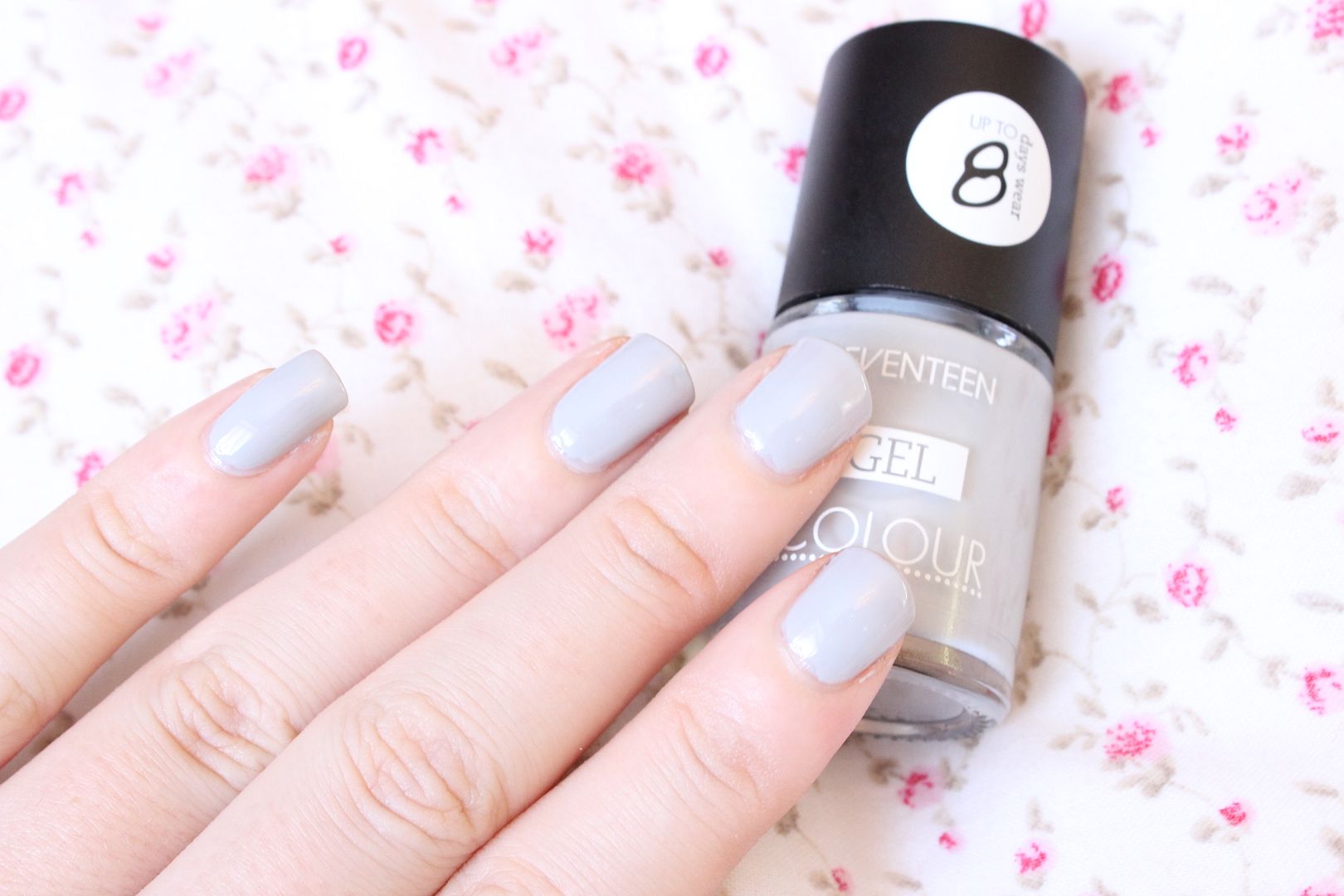 Seventeen Gel Colour in Long Island - £3.99
I guess this is Seventeen cosmetic's version of the Gelly Hi-Shine polishes. I've not seen them before so I'm not absolutely sure how new/old these are but I thought I'd give them a try. I opted for the shade 'Long Island', which is a light grey shade and is really pretty once applied.
The polish instructions say two coats should be enough but I found this to not be enough as it's one of those really thin polishes so I got the finished look above with three layers of polish, which means more chance of chipping. The polish also claims up to eight days wear and while they have covered themselves by saying 'up to', I found it disappointing that two nails peeled off on the same day I painted them. The other nails have lasted quite well with minimal chipping so the overall result is pretty 50/50.
I really, really love the colour of this polish, I only wish it wasn't so thin and streaky. For £3.99 though it's quite reasonable and I would like to try some of the other shades, if I can just get them to last a tad longer!