I've been meaning to write this post for about a week now but work experience has kept me extremely busy, but more about that another time. I wanted to do a little Christmas giveaway on the blog to help celebrate how far it's come in the past year, oh, and the fact that it's Christmas.
Ive decided to giveaway not one, not two, but THREE MUA palettes which I brought with my own money from the MUA Store. They actually have a great offer on at the moment until January 3rd; if you spend over £8 you receive a free Immaculate palette! As I am already the proud owner of the Immaculate palette (you can expect a review shortly) I decided to include it in the giveaway. You lucky things!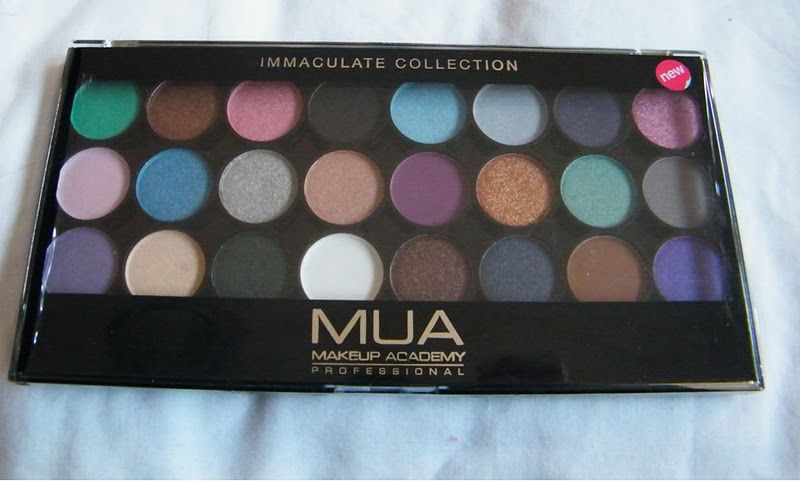 If you're lucky enough to win the giveaway, you will be receiving the 24 shade Immaculate Palette, the extremely popular Heaven and Earth Palette and the perfect for Christmas, Glitterball Palette.
MUA has really gone from strength to strength in 2011 so I thought these palettes would make the perfect prize!
How to enter
1. Be a follower of the blog on GFC
2. Comment with your email address and tell me what have been your favourite posts to read on CherryPie Blog!
Pretty simple right? The giveaway will end on January 2nd and the prize will be sent once the postal service has resumed to normal! That way your prize shouldn't get lost!
In the mean time, you may have noticed the MUA badge on the right sidebar. If you haven't already discovered, this badge leads to the company's brilliant blog where everyday leading up to Christmas, they are creating festive inspired looks and hoping that readers will recreate them. It's great fun and I'm trying to find the time to recreate some myself. Get on over there if you haven't already.
Good luck!