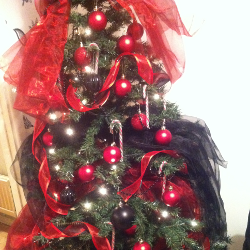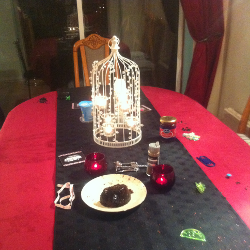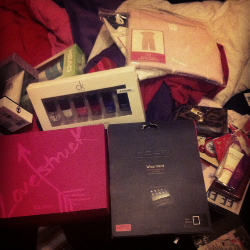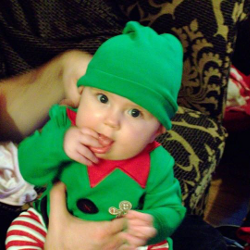 So, it's all over until next year. I'm not sure what people think about 'look at my Christmas presents' type posts, but I wanted to write a little bit about what I got and how the day went!
The day didn't get off to the best start as I had to work in the morning. Then the kitchens at work lost their Gas supply and I was told I had to stay past 1pm...I wasn't
asked
, I was told, which meant I wasn't a happy bunny. Anyway I didn't stay and finally got home for the afternoon!
This Christmas was my niece, Daisy's first ever, so it was pretty special! My Nan and Grandad visited in the morning and then we watched Daisy opening her many many presents! It took quite a while and she was more interested in the paper and she won't remember any of it but it was nice to watch. I got her some little books, a bath book, a Crawling toy and a Minnie Mouse toy which she liked. My mum and dad went a bit mad and she had more presents than everyone put together, but that's how it should be shouldn't it?!
Vince very kindly got me the iPad cover I asked for, and a mysterious second present! When I opened it, it turned out to be an iPhone 4!! I can't believe how lucky I am and I absolutely love it! I also got lots of bits and pieces such as smellies, nail polish sets, books etc, etc.
I still haven't sorted any of it out and found it all a new home! I've got three days off work now so I'm sure it will get done. I'm also hoping to get lots of blog posts written up and you can expect lots of Instagram photos now that I have my lovely new iPhone!
Hope you all had a great Christmas and are looking forward to the New Year!