Models Own Diamond Luxe polishes in Carat Coral, Oval Plum and Princess Pink - £4.99 each*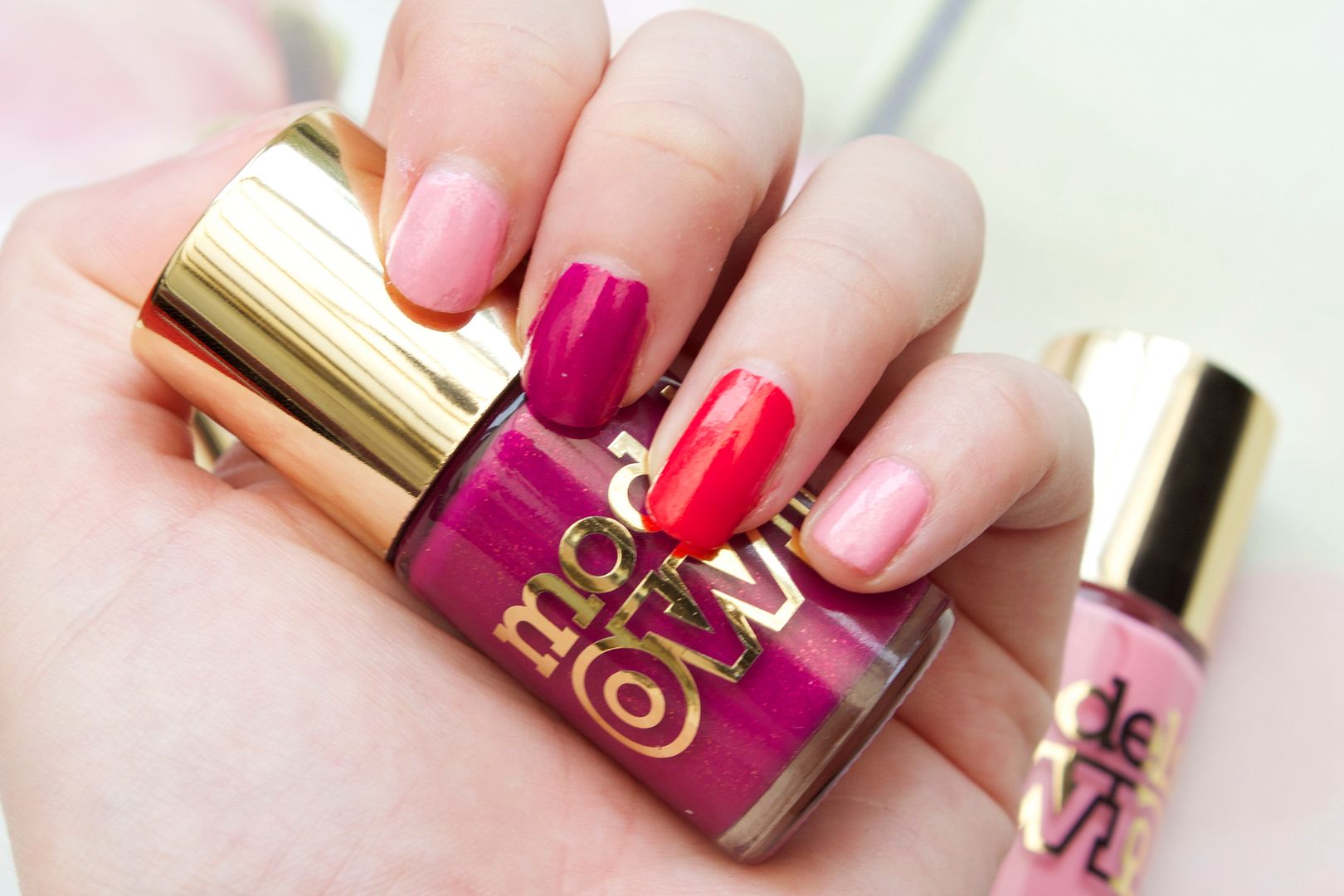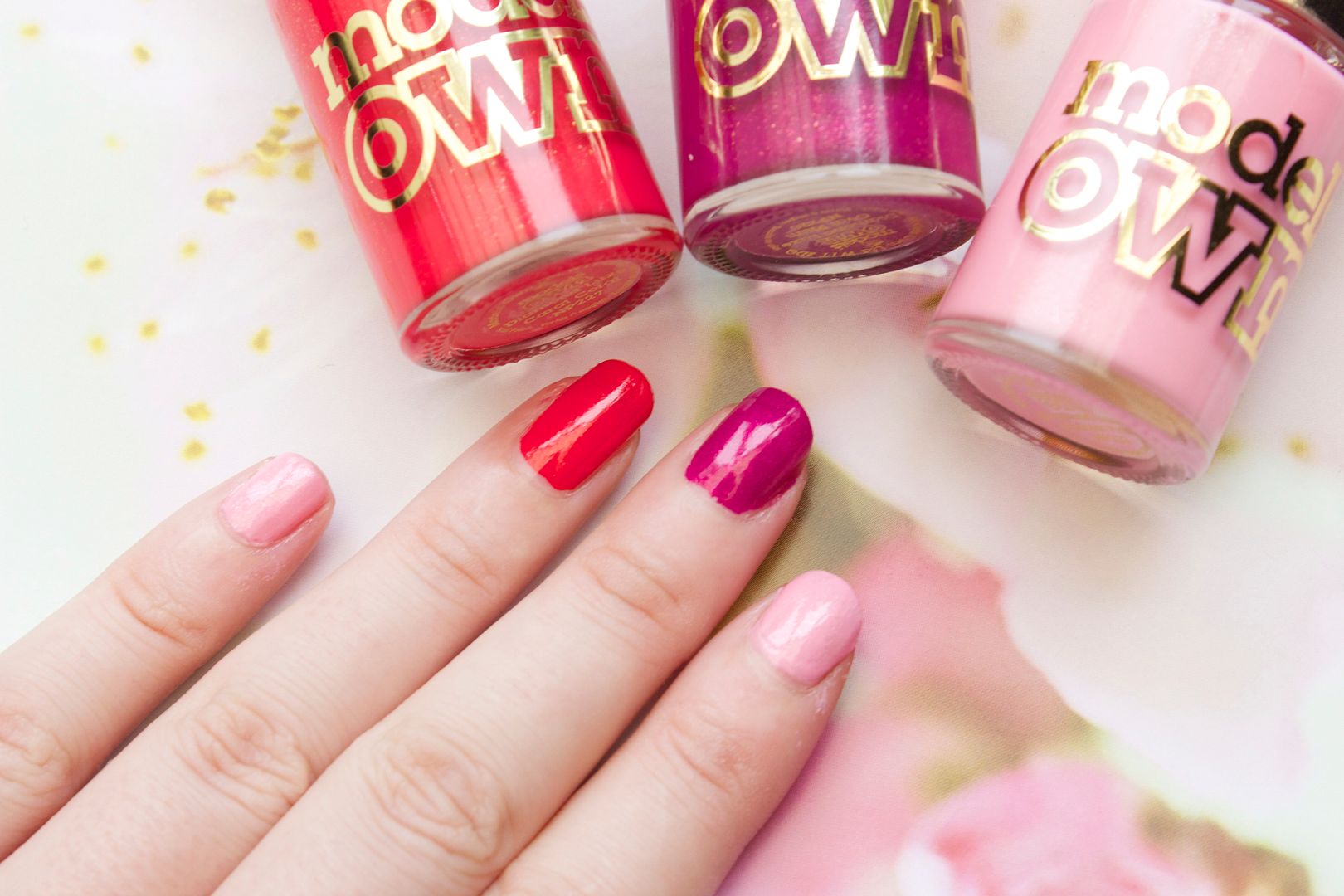 Models Own has been one of my favourite nail polish brands for SUCH a long time. Years infact, so I was really excited when a press release for its new Diamond Luxe collection dropped through my virtual letterbox.
These are just in time for the festive season and the collection contains 10 opulent, luxurious nail polishes from pinks and reds to purples, green, blues and gold. All equally gorgeous.
I was very lucky to receive the pretty Princess Pink, the delicious Oval Plum and the very festive Carat Coral. The polishes themselves are really lovely colours and very thick to apply. I have to admit one was kind of on the gloopy side but the others glided on beautifully. They dry pretty quickly and I don't think I've been able to pick it up on camera, but they're super sparkly.
Each polish contains real Diamond Dust to deliver a multi-dimensional super-sparkly finish. They're definitely super-sparkly and multi-dimensional but I'm not sure if it
really
is diamond dust in there. They probably wouldn't be £4.99 each if it were. None the less they catch the light perfectly and make for a really luxurious and glamorous manicure. They would be perfect for nights out and as I mentioned earlier, for the festive season.
What do you think of Models Own's new Diamond Luxe collection?