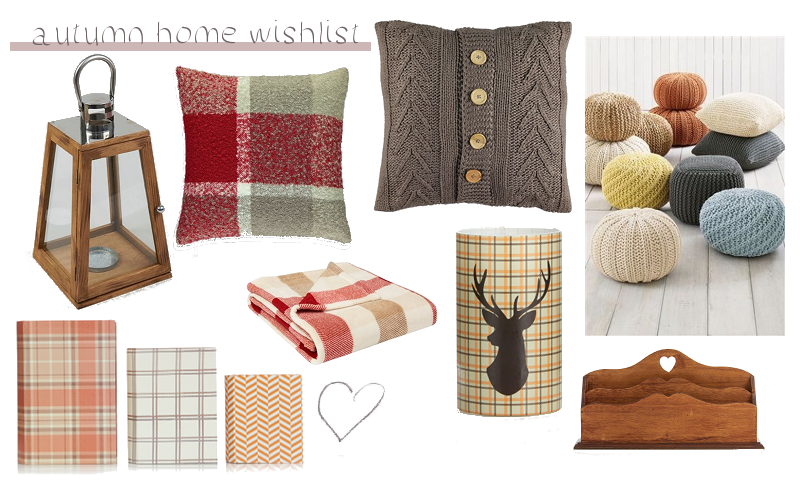 I love autumn and I am very slowly turning my living room into an autumnal hideaway. It kind of happened by accident thanks to a red rug and red cushions. I then added a snuggly throw (the one pictured above to be exact) over the sofa and voila, it was like autumn in a room. I love it. I'm not sure what I'll do when it comes around to spring/summer again but for now, it's perfect.
There's still a few bits and pieces I'd like to add and as it's been quite a while since I did anything like this, I thought I'd put together a little wishlist!
I'm a sucker for cushions and I really want the two featured above from Matalan. They're perfect for my living room and they look so squishy and snug but unfortunately they're around £10 each so I'm going to have to wait for pay day.
This year there seems to be a real trend for patterns emerging. Checks and zig zags in particular and they're quite refreshing from the usual autumn/winter home trends. I adore the stag candle from Asda, can you believe it? I'm absolutely loving Asda's home range at the moment and their cute little catalogues, which are available in store!
What's on your autumn home wishlist?