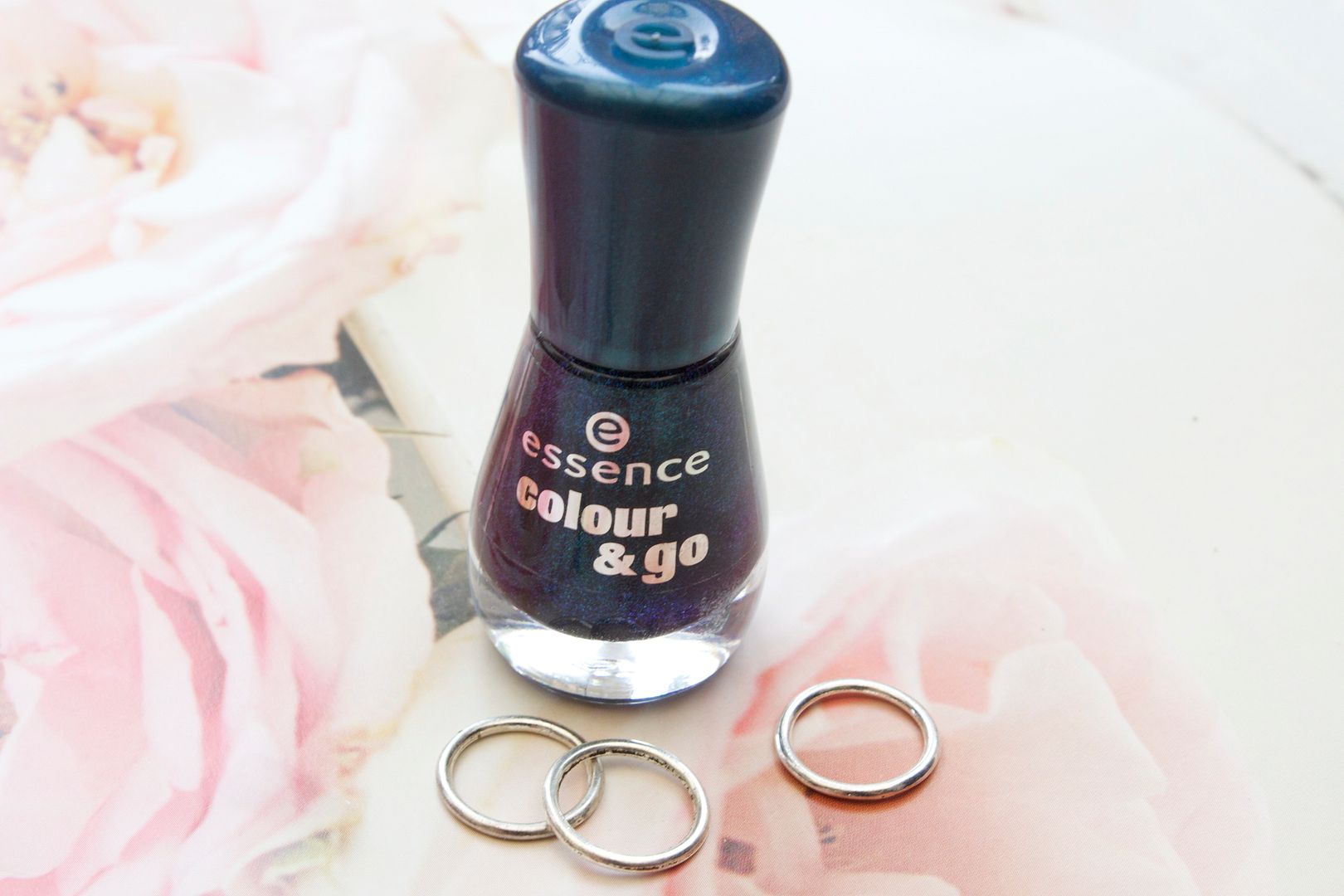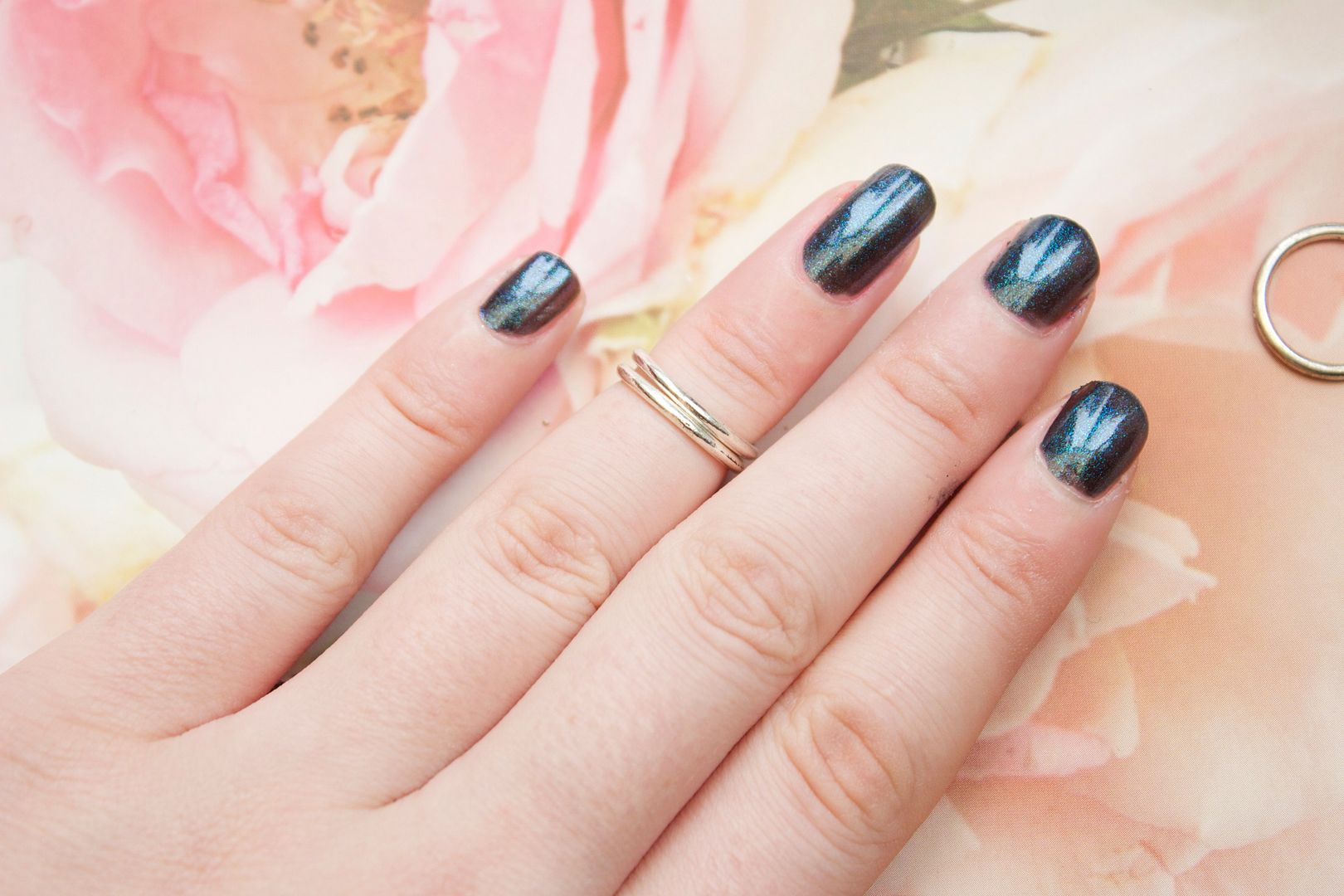 I have finally been able to get my hands on some Essence Cosmetics products. I couldn't find them anywhere near me until I popped into Wilkinsons and there they were in its new beauty section. I have to say Wilkinsons has really stepped up its beauty game recently, even releasing a range of their products, which I'm hoping to pick up and try soon!
Anyway, I was spoilt for choice at the Essence stand. There were so many nail polishes to choose from but I went for something dark and sultry. 'Miss Universe' is a gorgeous green/blue/black mix with a hint of shimmer and it's absolutely lovely. The pot itself is rounded and really bulky, which I quite like and the brush inside is huge, big enough to go over the whole of your nail in one go.
The polish needs about two coats in total for the finished look above but it dries really quickly so I was super impressed. It really catches the light well and thanks to its gel formula, it's also super shiny. What I loved most about this polish is the £1.60 price tag. What an absolute bargain! Not only is it cheap but it's also a pretty good quality and lasts really well.
I'm really impressed with this polish so I'll definitely pick up some more from the range. Have you tried Essence's products yets? What do you think?