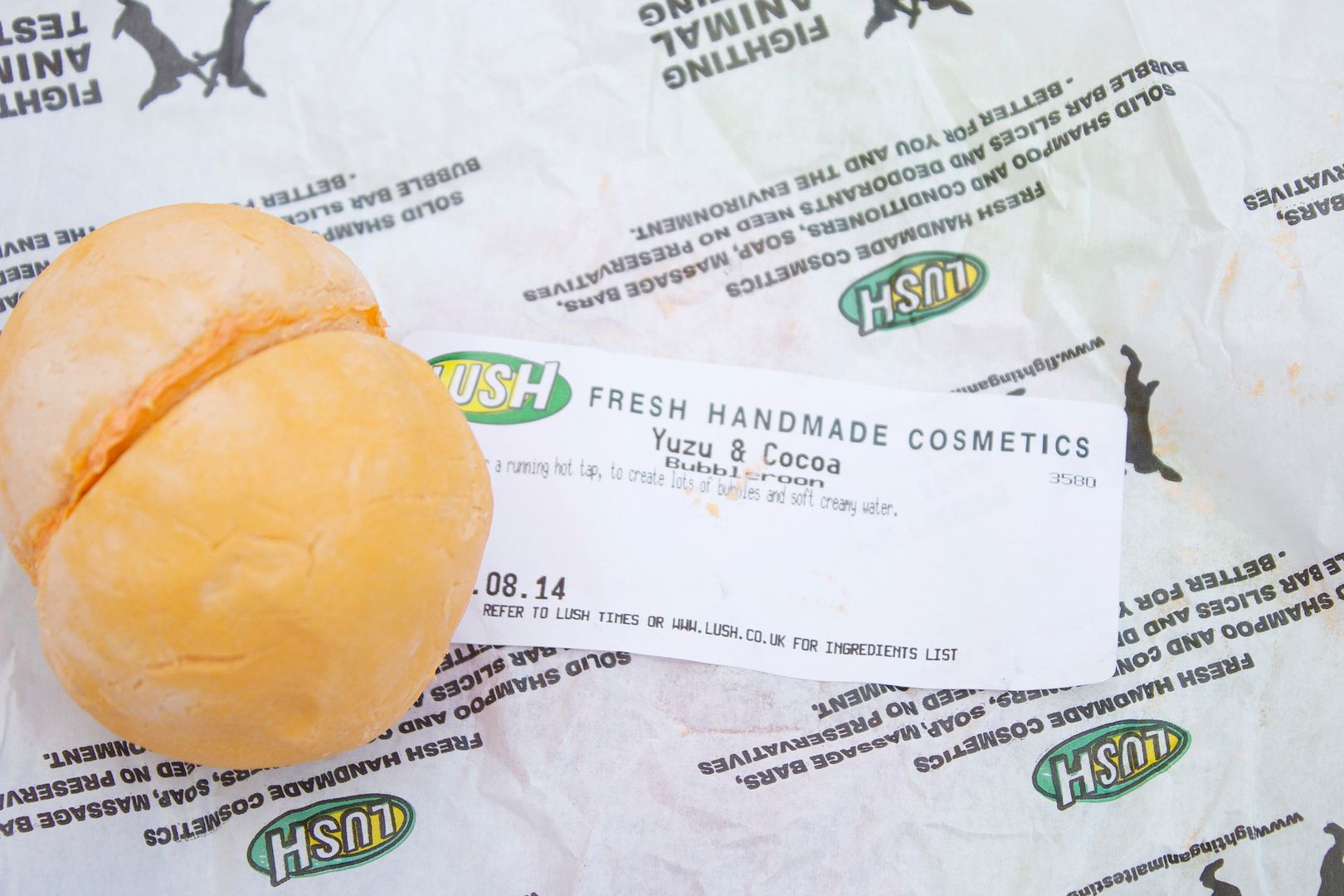 Lush Yuzu & Cocoa Bubbleroon - £3.95*
Another week, another Lush product review. Sorry…not sorry. This time I'm featuring a lovely little bath product that I received in a goody bag from a blogger event last month. I had no idea these existed, they're a bit like bath bombs and bubble bars in one with a great scent.
It's actually supposed to be Macaroon shaped so the idea is you reach for this treat for a luxurious bath instead of the calorific ones. The Bubbleroon contains coconut oil and shea butter so it's lovely and moisturising. It also contains grapefruit and citrus oils, which are really mood uplifting.
I've got to say for £3.95 this is really reasonable as it not only brightens your mood, it also makes you and your entire bathroom smell delicious and leaves your skin feeling really soft. Although I received this as a sample I would definitely repurchase and I have actually recently bought the
Rose Jam Bubbleroon
, which smells gorgeous!
Have you tried Lush's Bubbleroons yet? Let me know your thoughts in the comments.