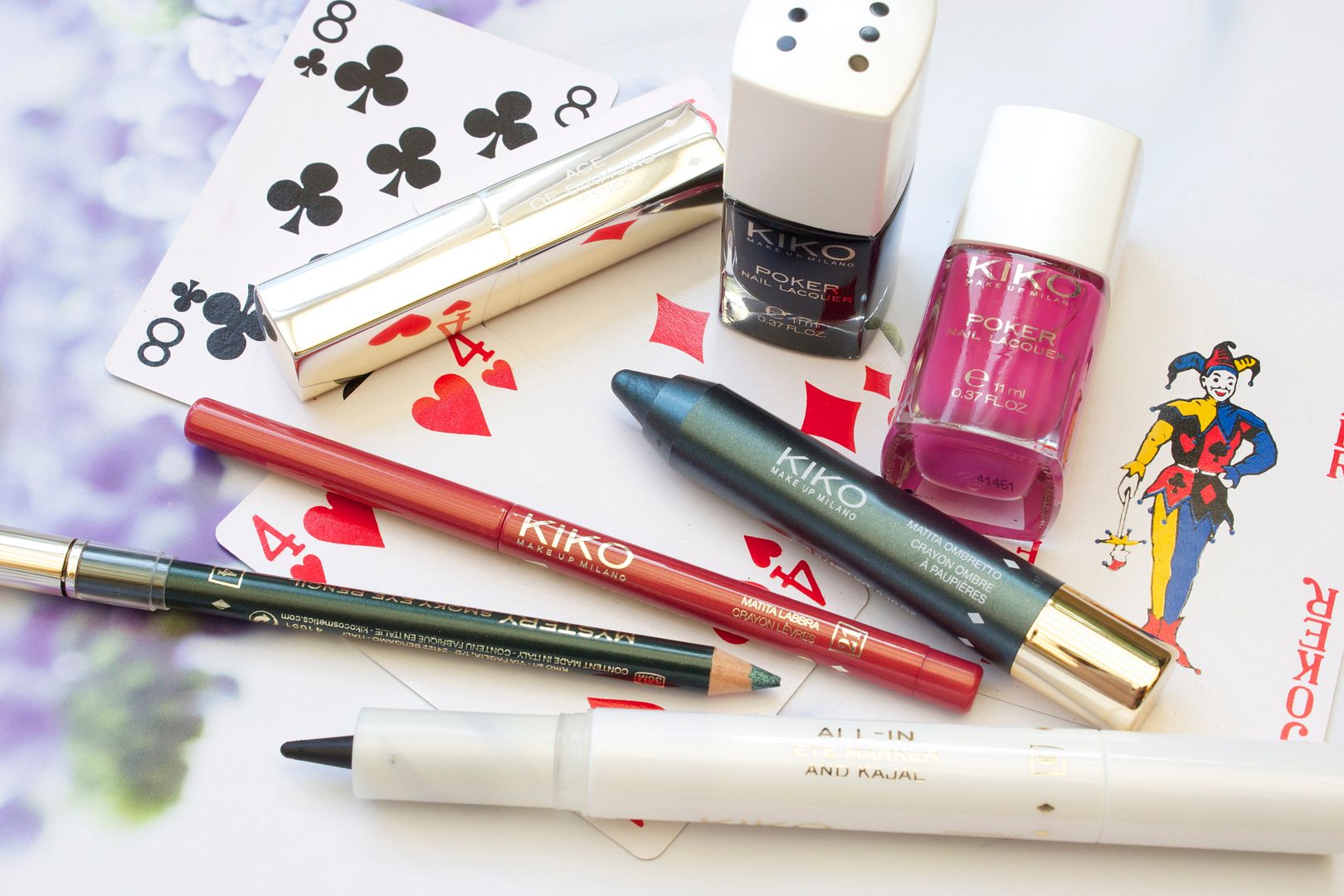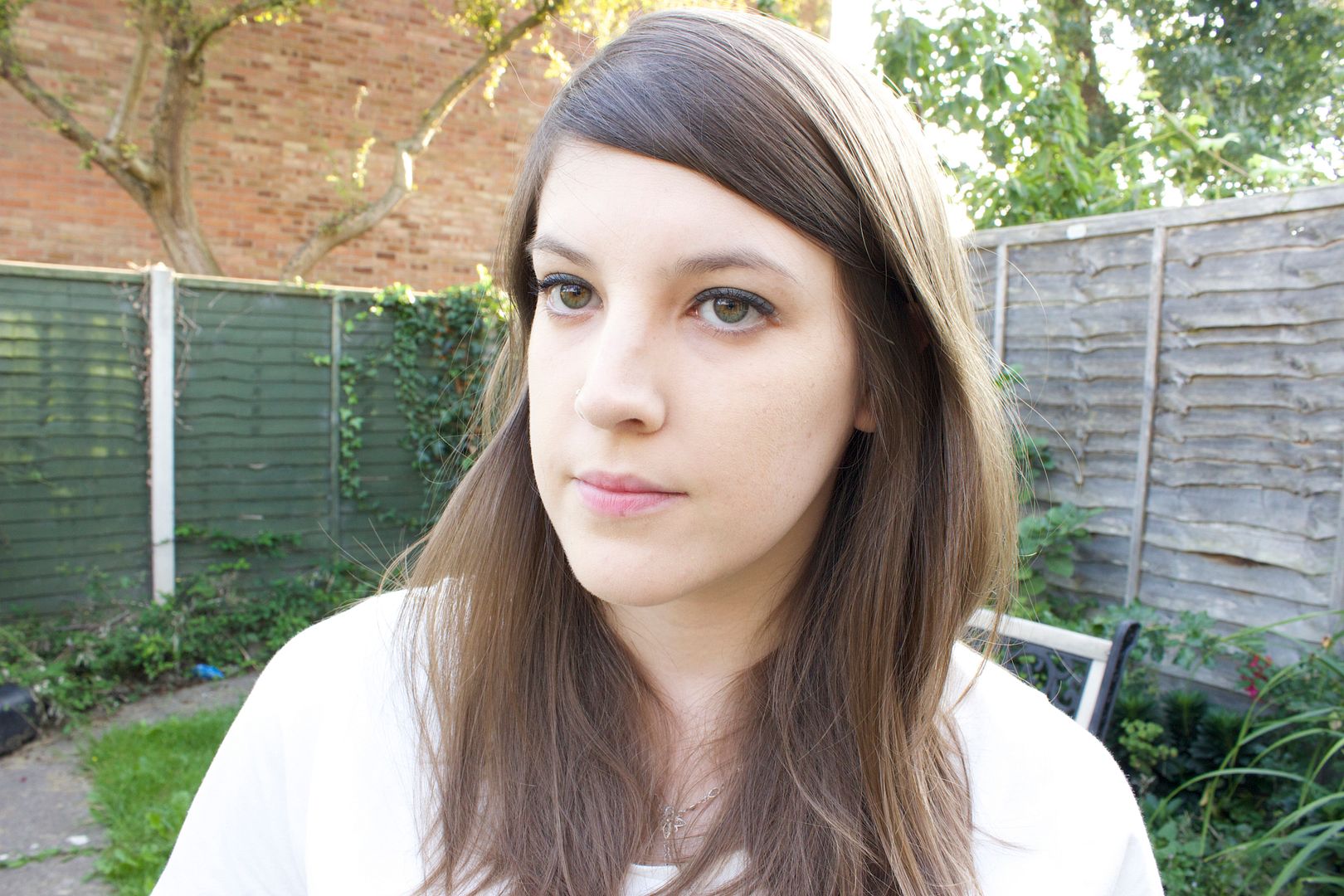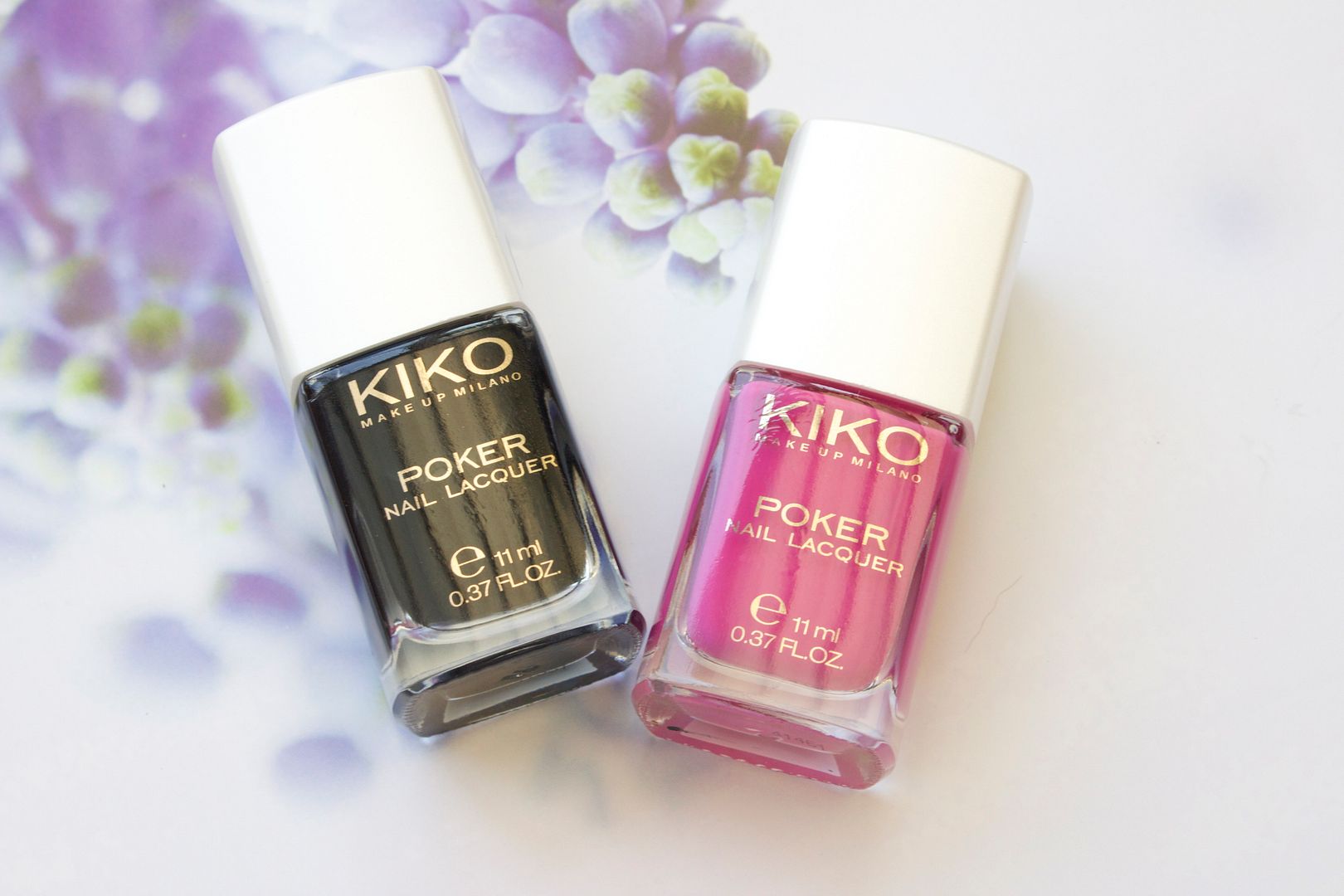 Don't you just love a collection that has a great theme behind it? The new Daring Game range from Kiko Milano is inspired by Bond girls and casinos and all the products and packaging reflect card decks, the roulette table and dice while remaining elegant yet andogynous. Perfect.
I'm so lucky to have received a couple of products from the new range as it is limited edition! My favourites are probably the eye products, the chunky, almost marker pen like double ended eyeliner and the shimmering green Smoky eye pencil and Longlasting eyeshadow pencil, both of which are as soft as velvet to apply and stay put for hours.
My next faves in the collection are the gel effect nail polishes in Orchid (pink) and Bluenoir black). These polishes are just wonderful to apply and as they're gel effect, they're ridiculously shiny and are free from Toluene, Camphor, DBP, Formaldehyde Resin and Formaldehyde.
I may not be a lip product fan but I can certainly appreciate the gorgeous shades of the Ace of Diamond lip pencil and Ace of Diamond Lipstick. As I don't use lip products very regularly I thought I'd give one lucky reader the opportunity to win them! Just follow the rules in the giveaway box below - UK only!
Overall I really love this range and love the innovative idea behind it. It's refreshing to see a collection with some ideas and not the same old shades you get every season. The Daring Game range is fun, colourful and makes me want to take a trip to Vegas right away!
a Rafflecopter giveaway