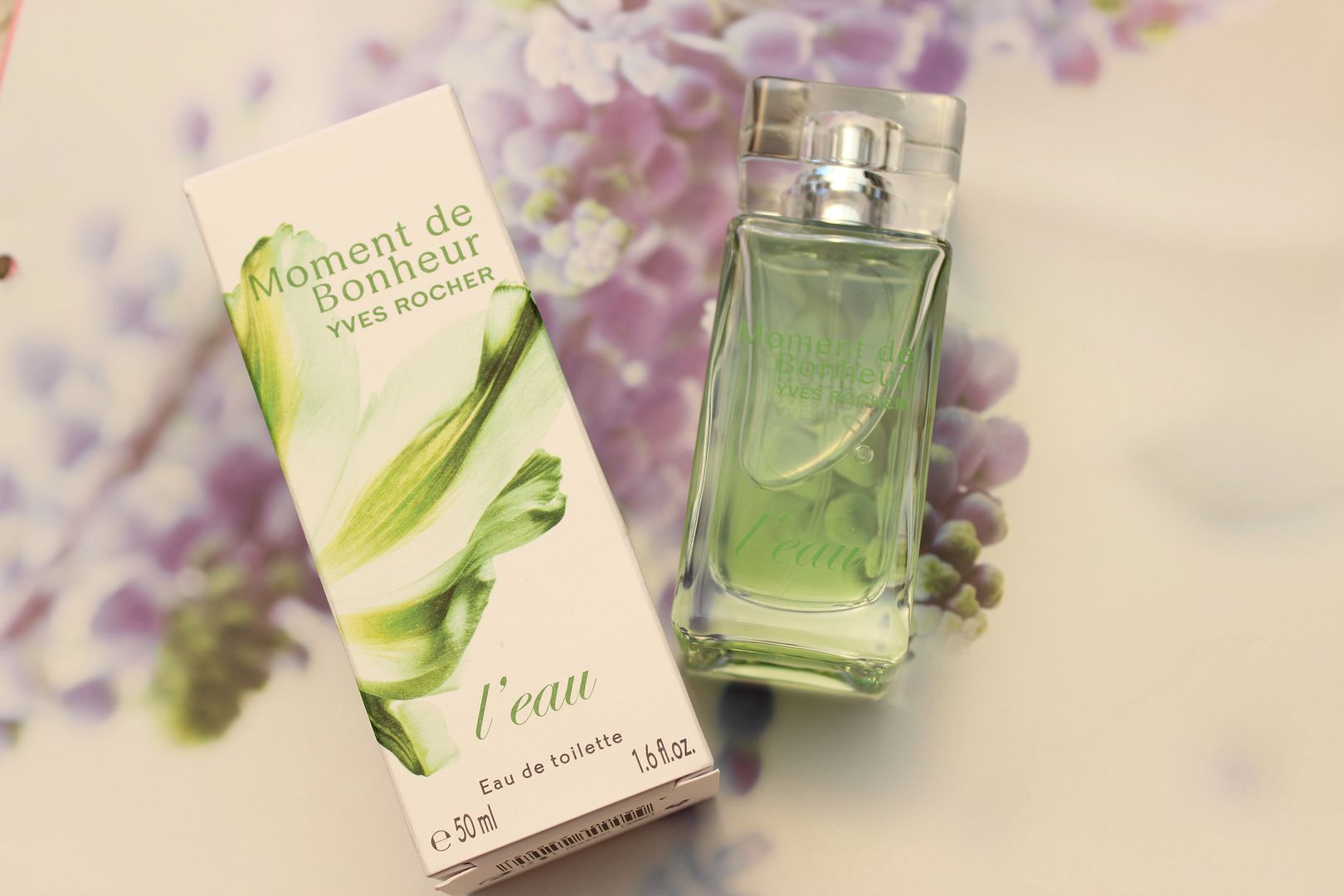 Yves Rocher L'Eau Moment de Bonheur perfume - £38*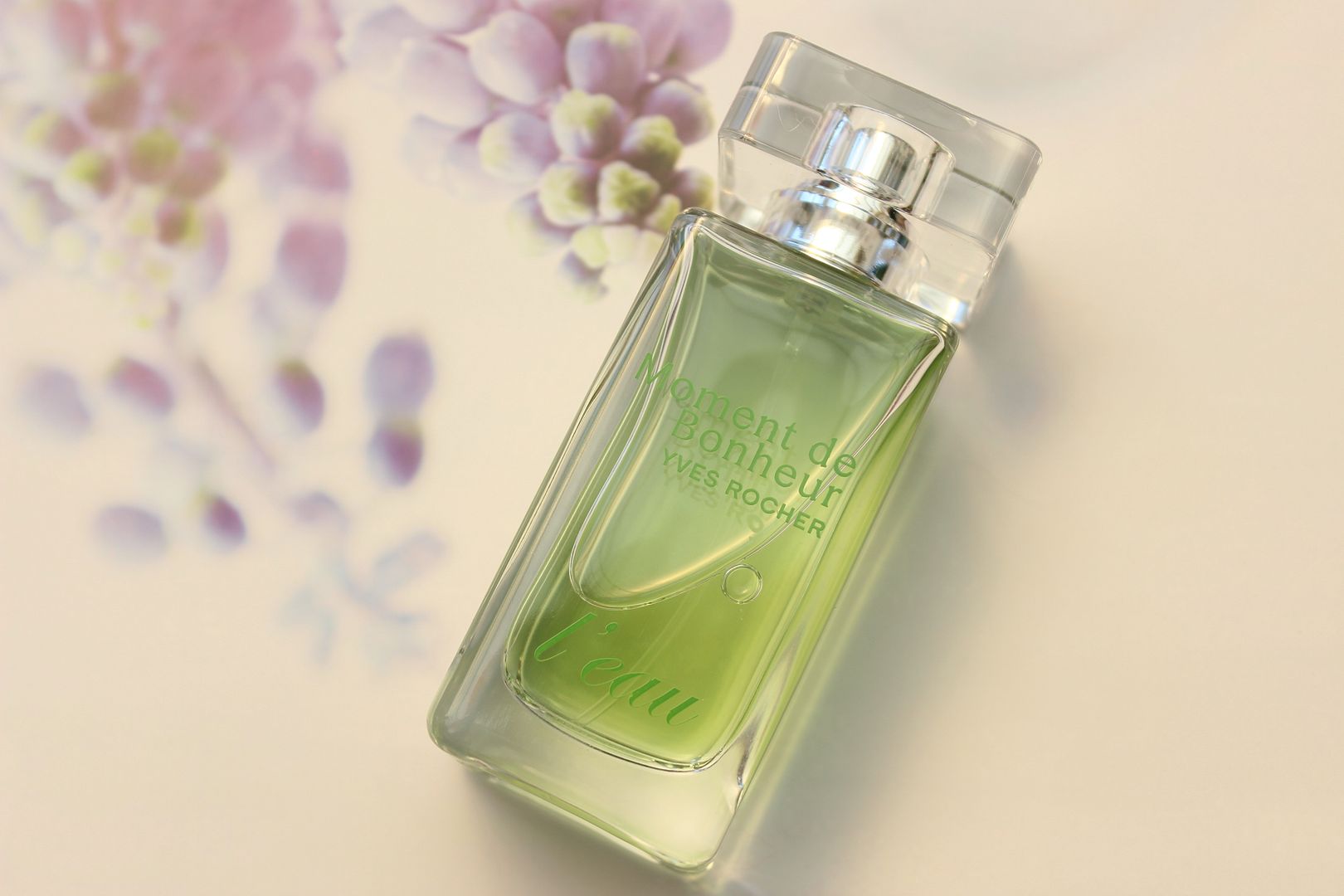 I was recently contacted and asked if I'd like to try out the
Yves Rocher L'Eau Moment de Bonheur perfume
and being the perfume lover I am, I quite obviously couldn't turn it down.
I went for this particular perfume because the green colour scheme really interested me. I know you shouldn't judge a book, or in this case a bottle, by its cover but when it comes to perfumes I definitely do. I loved the sleek look of the bottle and it just looked like it was going to be refreshing and perfect for summer and that it is! When you're buying perfume online you kind of have to judge it on first look and from the description and just pray it turns out ok, thankfully I'm really pleased with what I've chosen.
The perfume itself is really cooling and refreshing. I usually go for much fruitier scents but this has quite a woody base with hints of rose and grass. There is a hint of sweet apple but it's really not too strong. Overall I really like it and I've found it really nice to wear during the warmer weather. It's not too heavy or musky and it's made a nice change from my usual scents.
Have you tried this? What are your favourite scents for summer?
This post contains PR samples