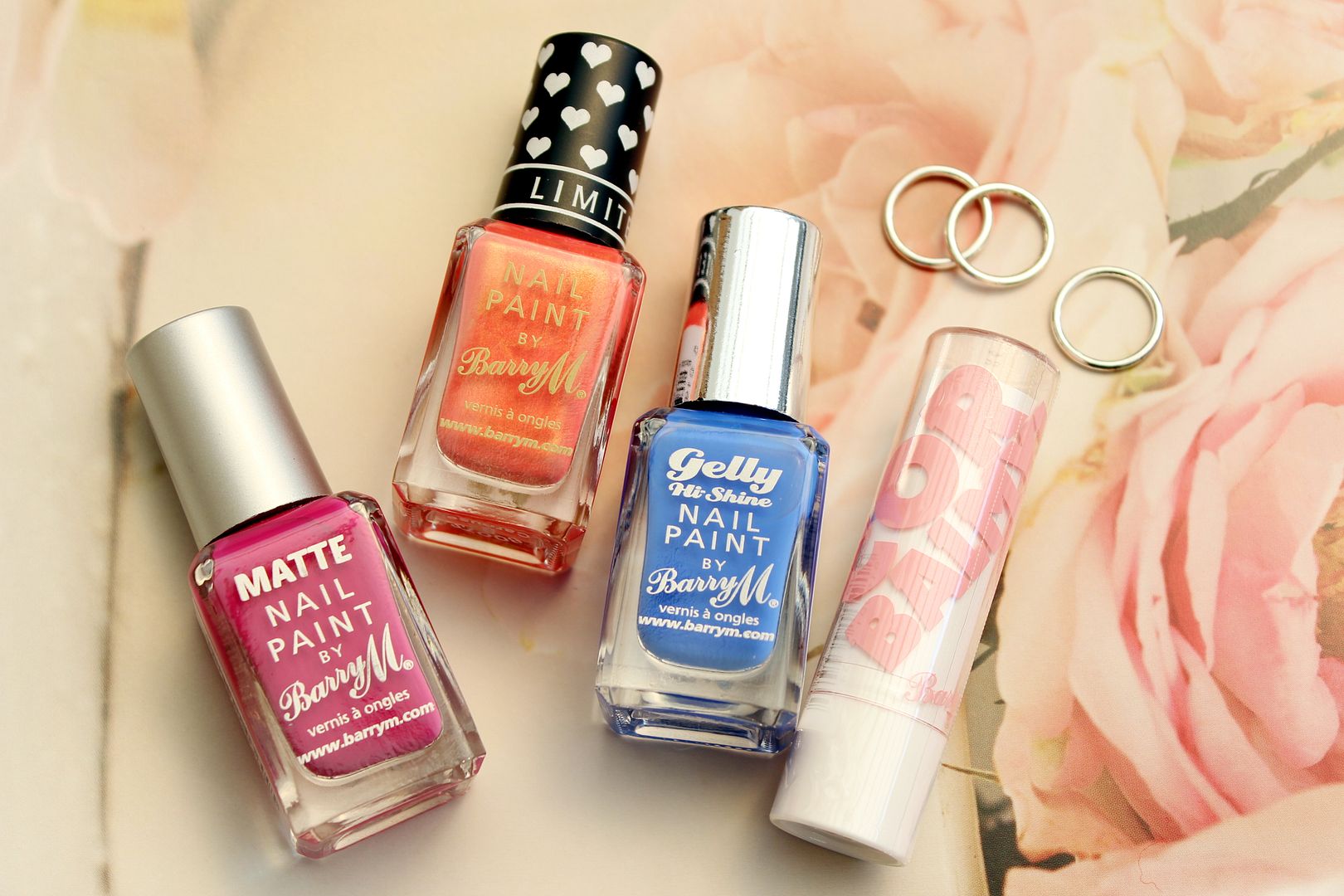 I'm quite annoyed as this is the second time I've written this blog post. How annoying! I had it all scheduled and then I went and scheduled another post, which then made this one disappear. Not quite sure what went on…but anyway rant over, now onto the good stuff.
I have been a fan of Barry M for as long as I can remember, years and years. It's one of my absolute favourite high street brands and if you look at my nail polish collection you'll see just what a huge fan I am. Recently on lots of blogs I've seen mutterings of some new releases from Barry M. I thought I wouldn't be getting my hands on any of these for quite a while yet as my local stores are useless when it comes to new ranges but I recently went into my local Boots and all these little beauties were staring back at me.
The Gelly range has been a huge hit with myself and tons of other blogs and I was really pleased to see some new shades for summer! I went for the bold blue shade called 'Damson', which is a nice alternative to all the pastels that are around at the moment.
The matte range is also one that I'm a big fan of and I was really glad to see more new colours being released. I opted for the interestingly named shade Rhossili, which is a deep pink shade. There's also a clear matte top coat so you can give absolutely any polish the Barry M matte finish but I didn't pick it up, kind of regretting it now.
I also picked up the gorgeous coral shimmer polish Carousel, which is just gorgeous. It's part of the new limited edition range, where all the polishes come with cute heart print lids. The range is inspired by the sun and the seaside so it's perfect for summer!
Although not a nail polish, I did also pick up the new Cor Balmy lip balm in Adam & Eve. I've already given this a go and so far I really like it. It's very subtly tinted and has a moisturising core running through out. It's perfect!
Have you tried any of the new products from Barry M? I'll be featuring full reviews on the blog soon!