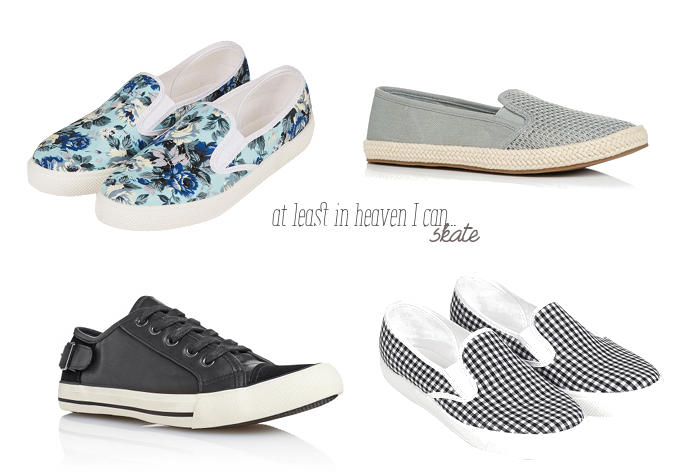 These aren't your typical skate trainers that you would actually use to go skateboarding, but they're a much more stylish alternative. The flat shoe trend is pretty big at the moment and the skate style slip-ons are perfect for looking as if you haven't put much effort into your outfit at all but still remaining super stylish.
The slip-on shoes work with pretty much any outfit, whether you're teaming them with shorts, jeans, skirts or even dresses. They're also perfect for working a bit of a SS14 surfer/skater style into your wardrobe and they come in such a huge range of colours and patterns too.
Skate shoes make a great change from ballet flats or even heels and they're also super comfortable. I've recently been rocking the Next Low Top Trainers, which are really cute and come with buckle and suede detailing. I would personally wear these types of shoes with some 'rad' cropped trousers and a cool jumper for that 'skater' look…who needs to know you can't really skate?
Do you own a pair of skater shoes? Let me know in the comments.