Rita Ora for Rimmel London Nail Polish in 'Lose Your Lingerie' - £3.69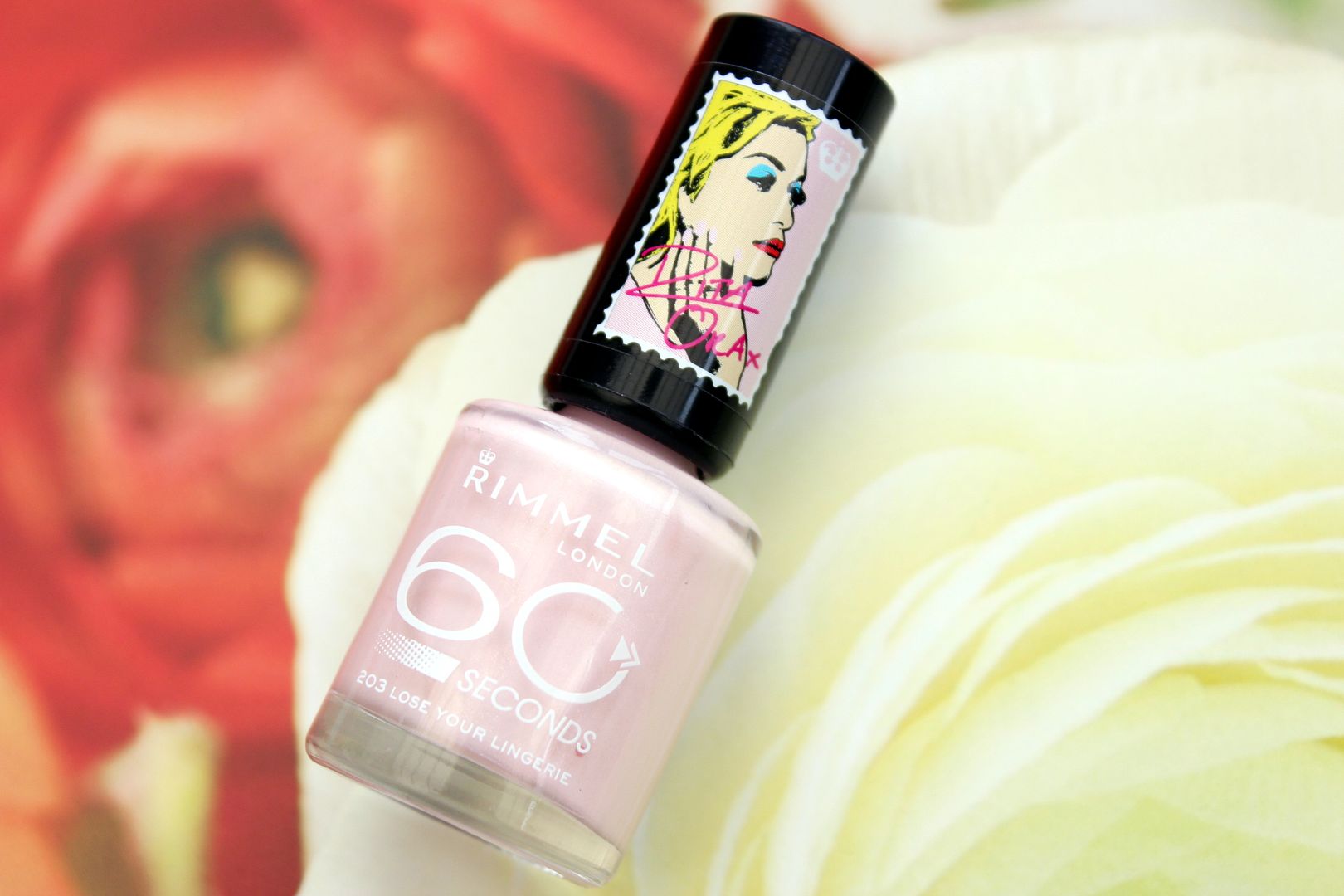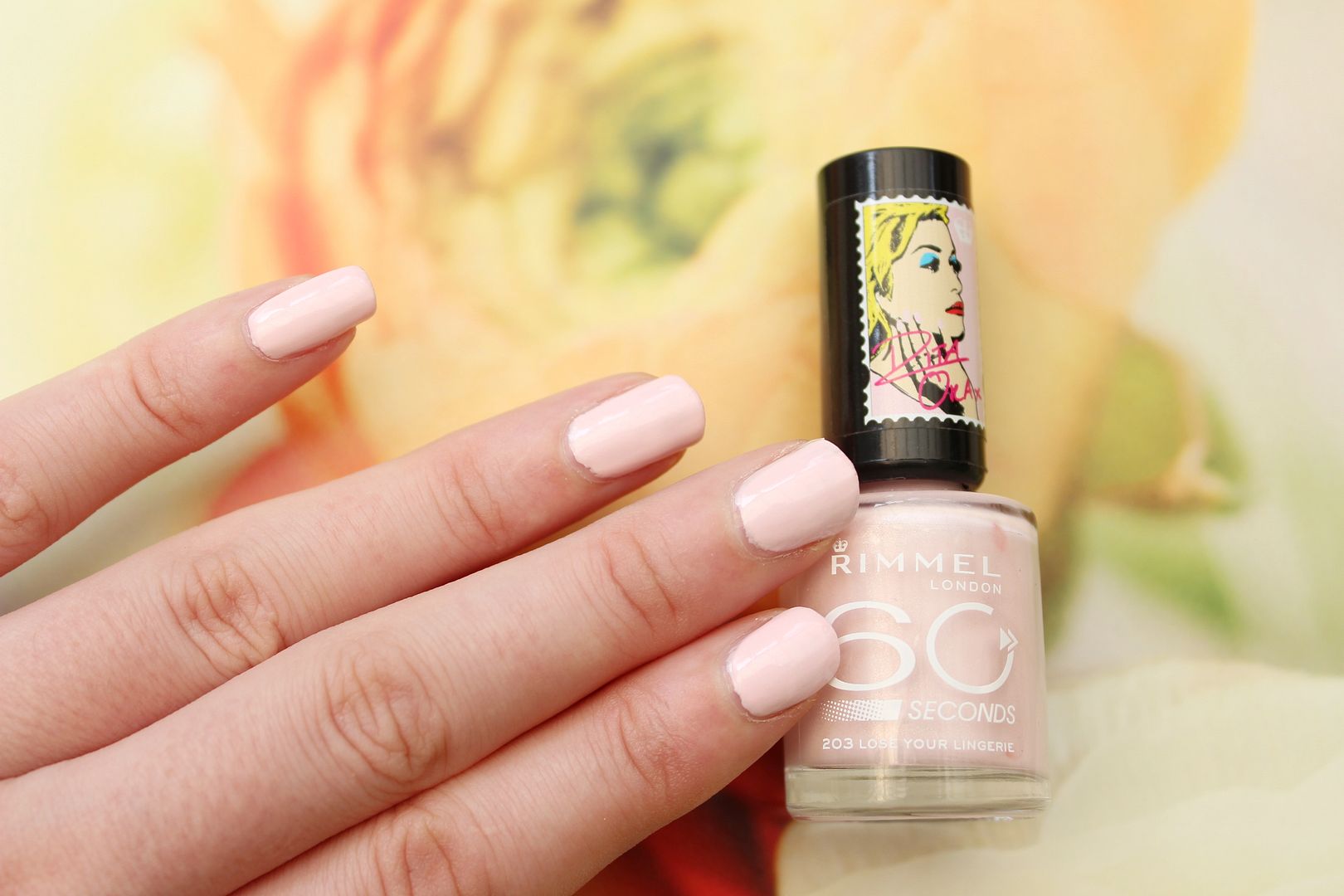 I picked this up quite a while ago but then bought even more polishes to review and this one kind of got pushed back. I bought it as an alternative to the new Barry M Gelly polish, which is in a similar colour and I just thought I'd give it a try to see what the hype is about.
I wouldn't say I'm particularly a fan of Rita Ora but celebrities working with brands is always an interesting one. Anyway, the polish itself is a very, very pale pink colour and annoyingly, it is quite streaky on application. If you can, try and put one layer on at a time using the wide brush because if you continue to paint over it creates annoying streaks and you end up putting SO many layers on.
The pics above are the result of three layers of polish and a top coat. As soon as you go over two layers you can pretty much guarantee chipping after a day or so but this polish has lasted extremely well for well over a week now and there's hardly any chips at all. It's very tough wearing and even passed the washing up test.
The colour is extremely pretty and girly and I've been staring at my nails most days as they're so lovely. Although I'm not a fan of the application it does dry extremely quickly and has lasted way longer than I expected so I'm very happy with it. I'd love to try some more shades to see if they're just as lovely.
Have you tried any of the polishes from the Rita Ora for Rimmel London range? Let me know your thoughts in the comments.