Makeup Revolution nail polish in Cool Days - £1.50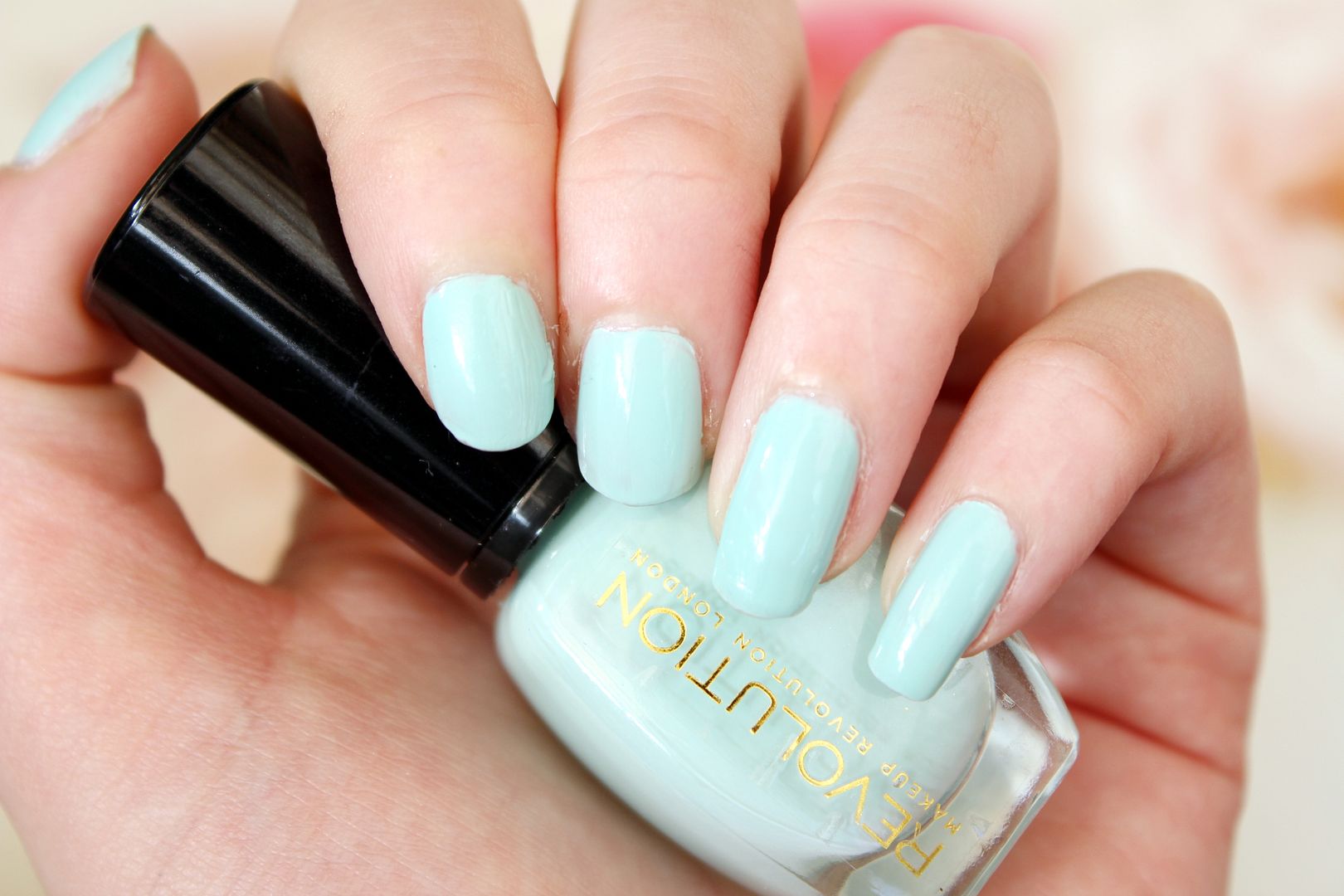 Makeup Revolution is big news at the moment. It's certainly working hard on its blogger outreach and I'm seeing lots of good things coming our way in terms of products/releases. I was recently, very kindly, sent a selection of products to try out and I have to say even on very first impressions (taking them out of the envelope) I am extremely impressed.
Now, you can choose to read into the rumours/gossip surrounding the brand but to be honest I'm not bothered. I see this as a new makeup brand trying to make its way in the very crowded market and it's providing us with affordable, good quality makeup and that is all that matters. I've started off by trying one of the new nail polishes, in a colour that is right up my street called 'Cool Days'.
It's the perfect bright mint shade - a good dupe for the new Barry M Gelly Shine polish, Sugar Apple, and half the price. As I expected it was a bit streaky to apply and the finished look above is created with three layers of polish. I'm always wary of polish that needs two layers or more as it usually chips after only a short while, but on the up side it dries SUPER fast and it's staying power is pretty good so far. It has definitely survived the washing up test and if it can survive that then it can survive anything!
For £1.50 this is by far one of the best budget nail polishes out there and I'm really excited to try more from the range. I would definitely recommend trying out the range of polishes because at this price you can't really go wrong!
Have you tried Makeup Revolution? Let me know your thoughts in the comments.