Rimmel Sweetiecrush in Candyfloss Cutie - £3.99
Rimmel Sweetiecrush in Fizzy Applelicious - £3.99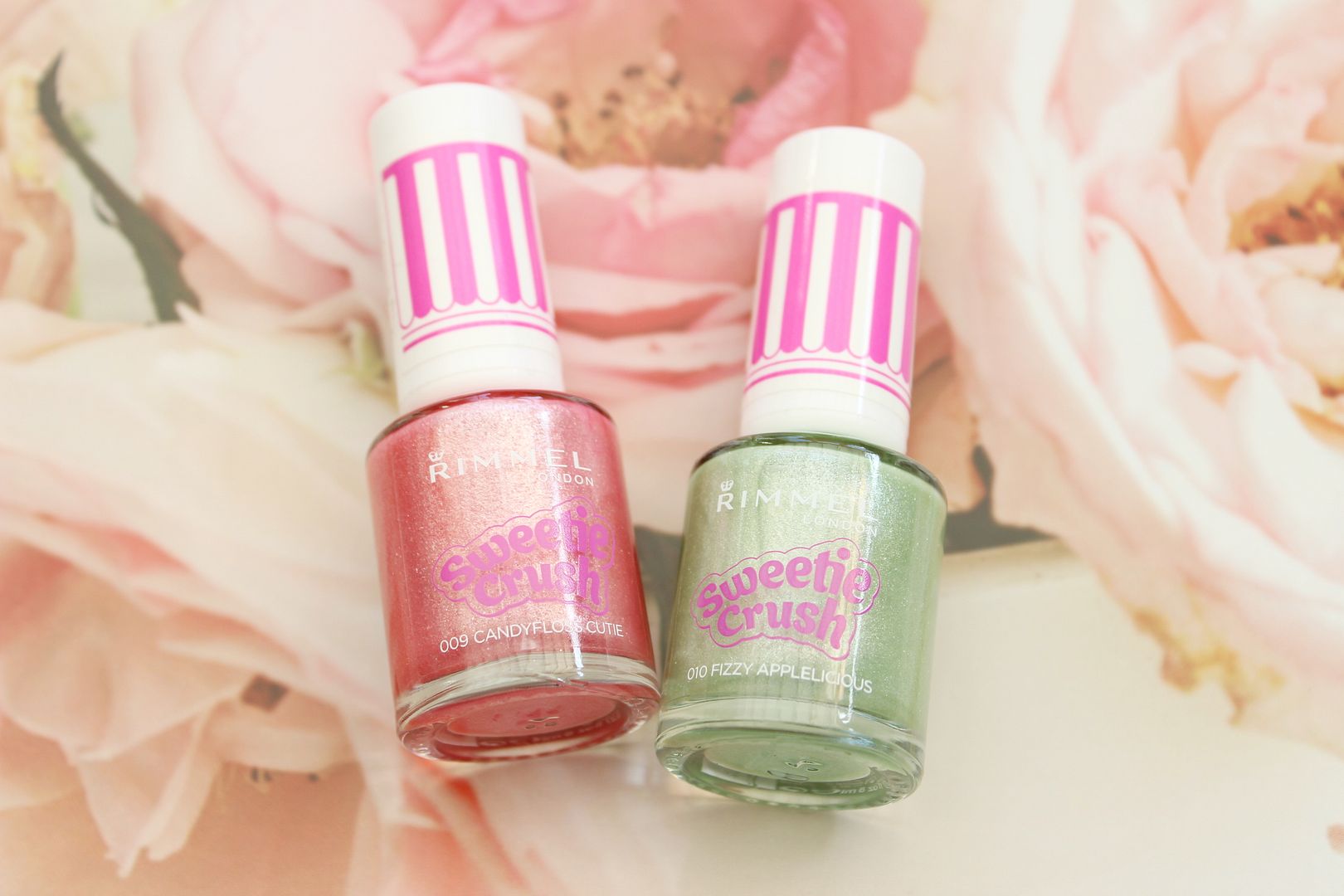 I've been waiting to spot this range in my local Boots/Superdrug stores for quite a little while now. I'm not sure if I've mentioned this before but I keep a list on my phone of products I want to try after having read about them on various blogs and the new Rimmel Sweetiecrush polishes were high on the list.
The range consists of five different candy colours and the polishes themselves are textured, almost like you're painting coloured sugar onto your nails. I picked up Candyfloss Cutie and Fizzy Applelicious and have to admit I was sold on the names alone. They're very girly and sickly sweet but the colours are really pretty, the perfect spring/summer shades.
The packaging continues with the candy theme as you can see from the bottle tops. The colours remind me of sherbert and they compliment each other really nicely. I only needed two coats to get the finished look and they were both lovely to apply thanks to the wide brush. I would probably recommend popping a top coat over these to seal them as textured polishes do tend to chip easier as these have after a day or two.
For £3.99 these are really reasonable and a perfect pick-me-up polish when you feel like you need a treat. There's also a yellow, blue and purple in the range, which I'd love to try out as well.
Have you tried the new Rimmel Sweetiecrush polishes? Let me know your thoughts in the comments.