Recently I was accepted as part of the lovely Best British Bloggers programme, and was asked if I would like to pick something from the Joe Browns catalogue in order to review!
With some help from my mum, I chose the Quirky Cat Sweater worth £37.95.
It arrived extremely quickly which was great and it's a lovely cosy jumper, perfect for wearing in doors with your slippers and a blanket! It'd also be great with a pair of simple leggings and ankle boots. :)
I think I should have ordered a smaller size as it's a bit loose fitting, when I would have preferred it to be tighter. I really like the fact that it's longer than normal jumpers, so extra cosy, but I think I would have preferred long sleeves!
The cat motif is really intricate and pretty thanks to the use of black, sparkly jewels. The cat does look rather quirky as well, with it's big red eyes! I think it's quite an interesting jumper and I love the bow detail on the back!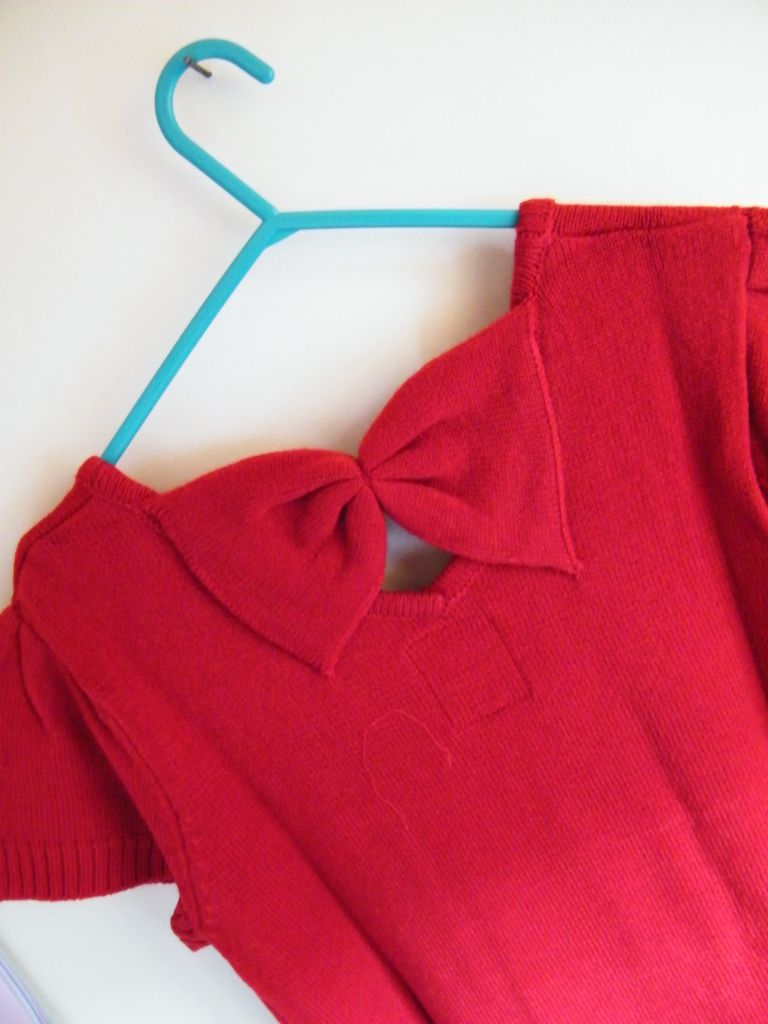 I've never ordered from Joe Browns before but we have been receiving their catalogue through our front door for years now! I think my mum must have ordered from them in the past and now I've had a browse through their website and received this lovely jumper, I'll definitely be keeping an eye on their collections.
This post contains PR samples