Can you believe there have been 6 GlossyBox already? I signed up for the boxes when it first launched in May and have so far received 4 of the 6. I unsubscribed from the August and September boxes as I didn't have a job, therefore no money to pay for them. I now have a job so decided to sign up again for the October box and I'm so glad I did!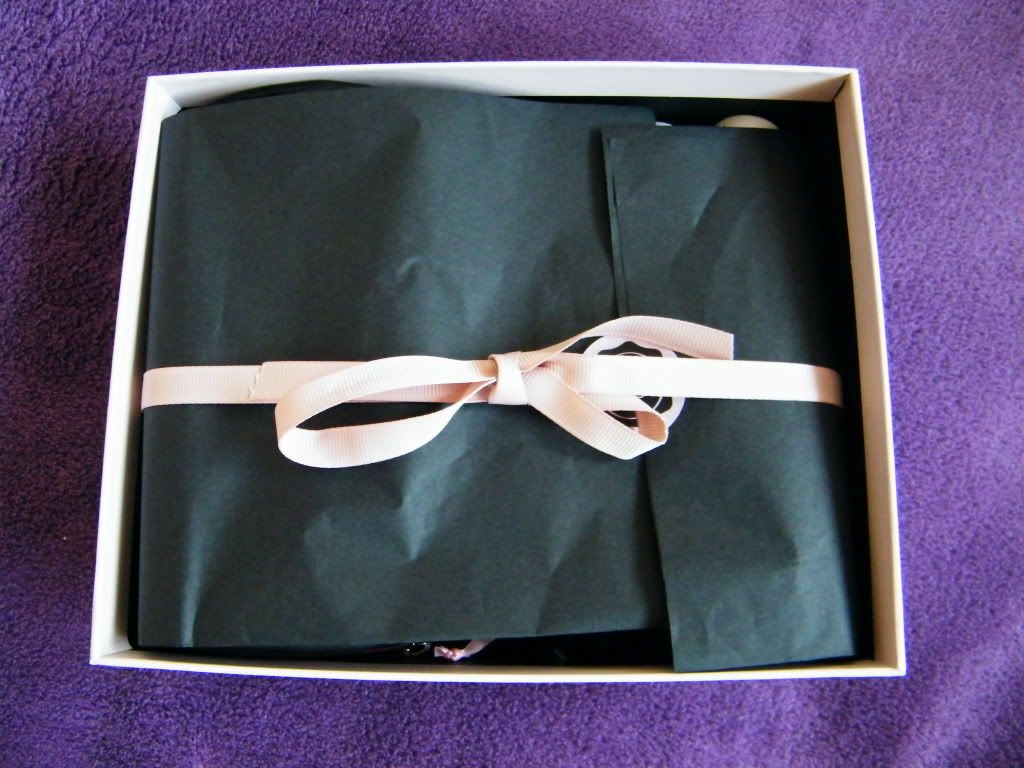 What was in the box?
Dermalogica Age Smart Multivitamin Thermafoliant
A powerful thermal skin polisher that combines physical and chemical exfoliants


Dermalogica Age Smart Multivitamin Power Recover Masque
A powerful masque of concentrated antioxidant vitamins to help skin recover and regenerate


Dermalogica Beauty Bag and Age Smart Renewal Lip Complex
A daily treatment that restores the delicate lip tissue


Leighton Denny Expert Nails in 'Babydoll'
Beautifully groomed hands and feet are always in fashion and with Leighton Denny Nail Colours, it's easy to keep them that way.


Stila Smude Stick Waterproof Eyeliner in 'Moray'
Stila's highly pigmented, waterproof eye liner glides on delivering intense, vibrant colour with staying power.


Robert Piguet Eau de Parfums
Fracas de Robert Piguet, Visa de Robert Piguet and Calypso de Robert Piguet are three signature scents from the 'most Parisian of fashion designers'.


As soon as I opened the box and saw 'Dermalogica' shining up at me, I knew this was going to be a good box. I have used Dermalogica in the past and found them to be really good. I haven't used the Age Smart range, but I know I should start looking after my skin at 23, to avoid wrinkles in the future! Not only was there two decent sized Dermalogica products, there was also a really cute make-up bag that was hiding a miniature item inside! This extra gift is to celebrate the 6th GlossyBox, and what a lovely gift! I am definitely going to make great use of the make-up bag for storing all of my stuff as I'm getting fed up of the storage baskets I'm currently using!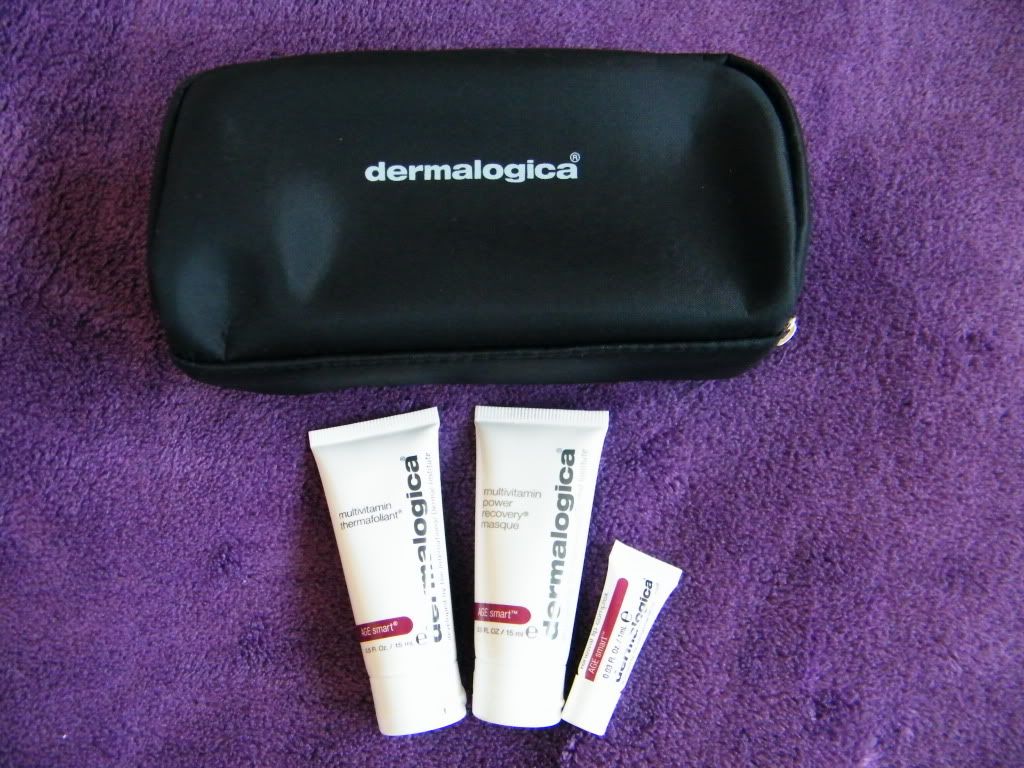 A girl can never have too many nail polishes, and I know for a fact that Leighton Denny is a big name within the nail polish world so I was really pleased with this polish. I received the 'Babydoll' shade which is a gorgeous Pink and actually looks really pretty, despite it not usually being my sort of shade! It two coats to get this really vibrant colour. I was expecting it to be extremely thin and to need about 5 coats before you could even see a colour, but I was completely wrong. It also dried pretty quickly!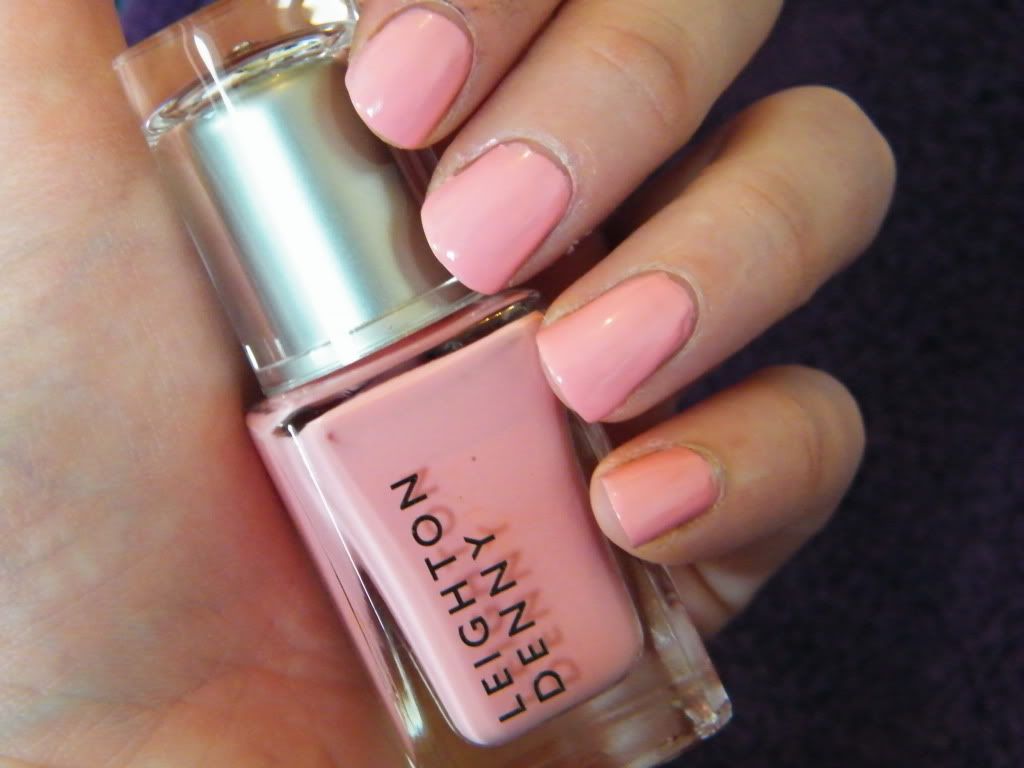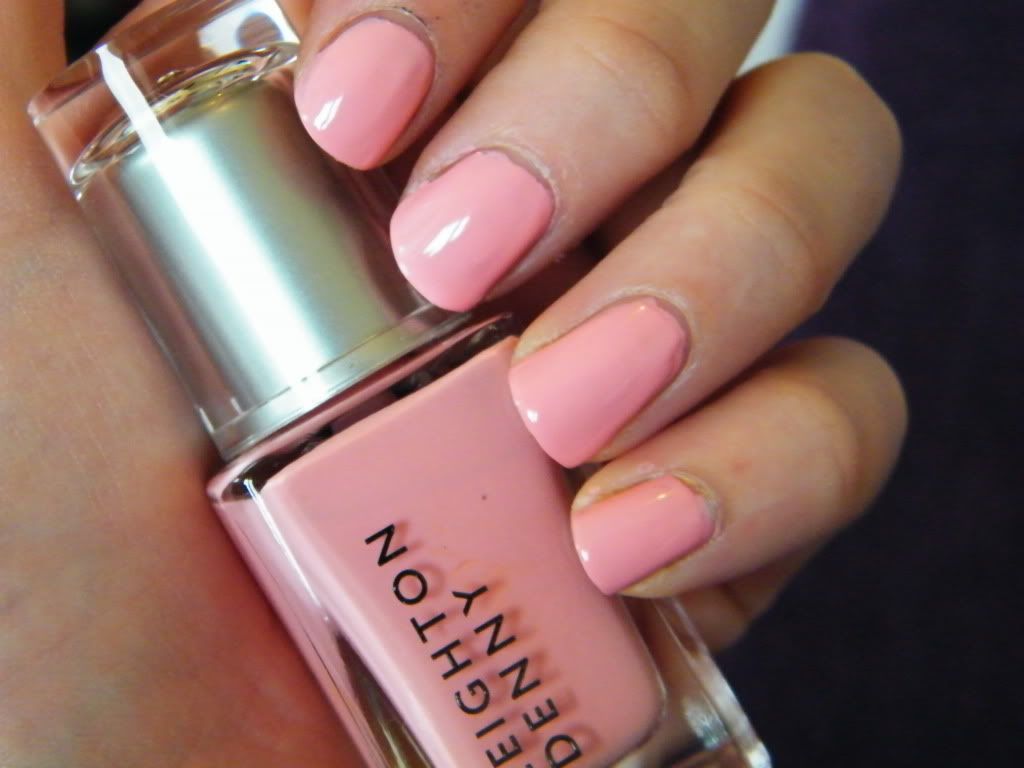 I was also really pleased with the Stila eyeliner. I received the glittery/green 'Moray' shade that is so soft and easy to apply. I love the fact that it's highly pigmented, waterproof and you're also able to smudge it to create a great smoky eye look. I opted for a block colour look and it makes a nice change from my usual Black/Grey eyeliners.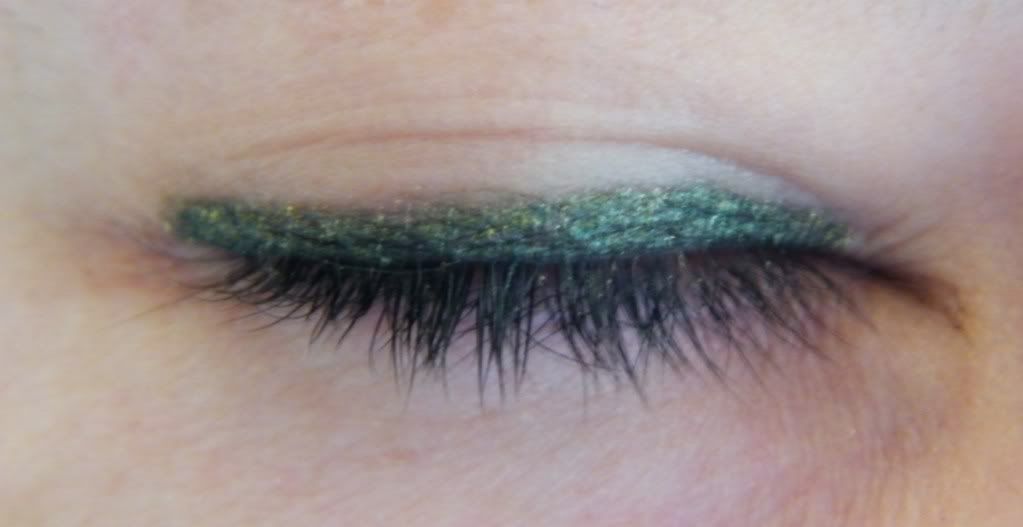 I've been hearing that some of the Stila eyeliners are being a little temperamental and not twisting properly, and people were twisting them too far so they'd get stuck. I tried twisting my own eyeliner and it's quite difficult to get it to extend. I'm sure this is just my eyeliner, but I tried applying a little pressure and it seemed to extend a little but I can tell I'll be having problems with it in the future!

I always like getting new perfumes so these three samples were very much appreciated! Full size, these perfumes are the most expensive things in the box!



I wouldn't recommend ripping the samples from their packaging or you'll end up covered in perfume like I was. They do smell really nice but my favourite has got to be the Fracas de Robert Piguet sample as it's much sweeter and subtler than the other two. They're not too bad sized samples either and they'll certainly last a while as I like to wear a different one every day!

Overall I was extremely pleased with this months box and I think it is their best yet! This month's included a lot of brands that people will be aware of and I like to receive brands that I know have a good reputation! I'm really happy that I signed up again and don't even mind paying the new postage costs when the box is as good as this! I can't wait for November's box and I hope there will be a Christmassy surprise in December's!