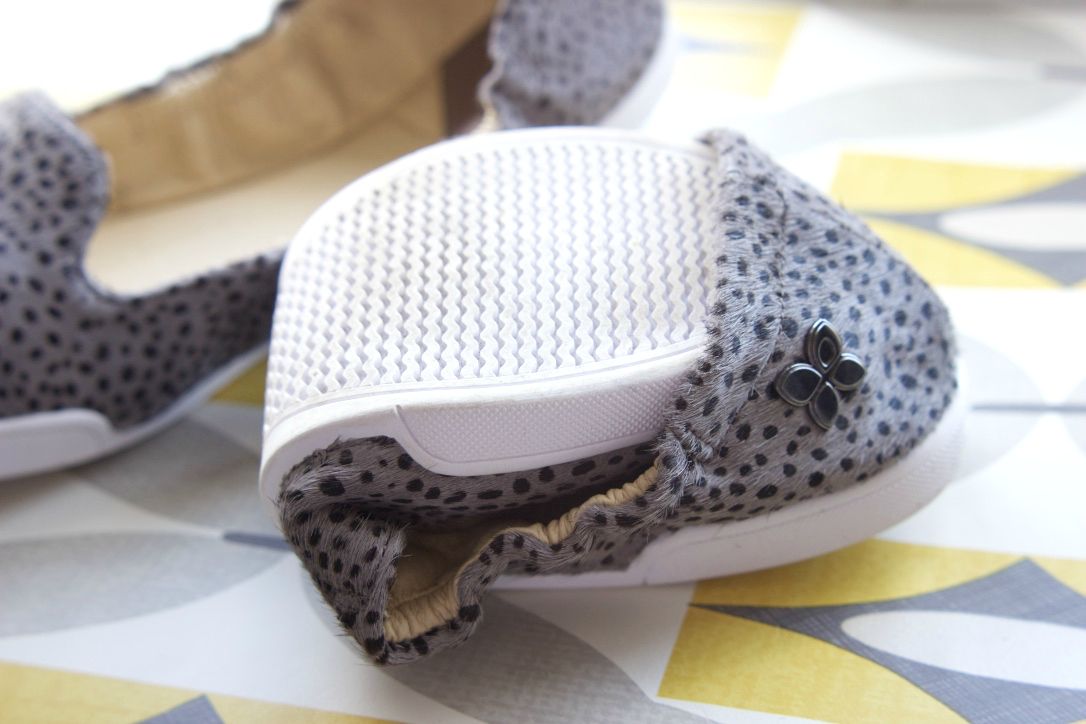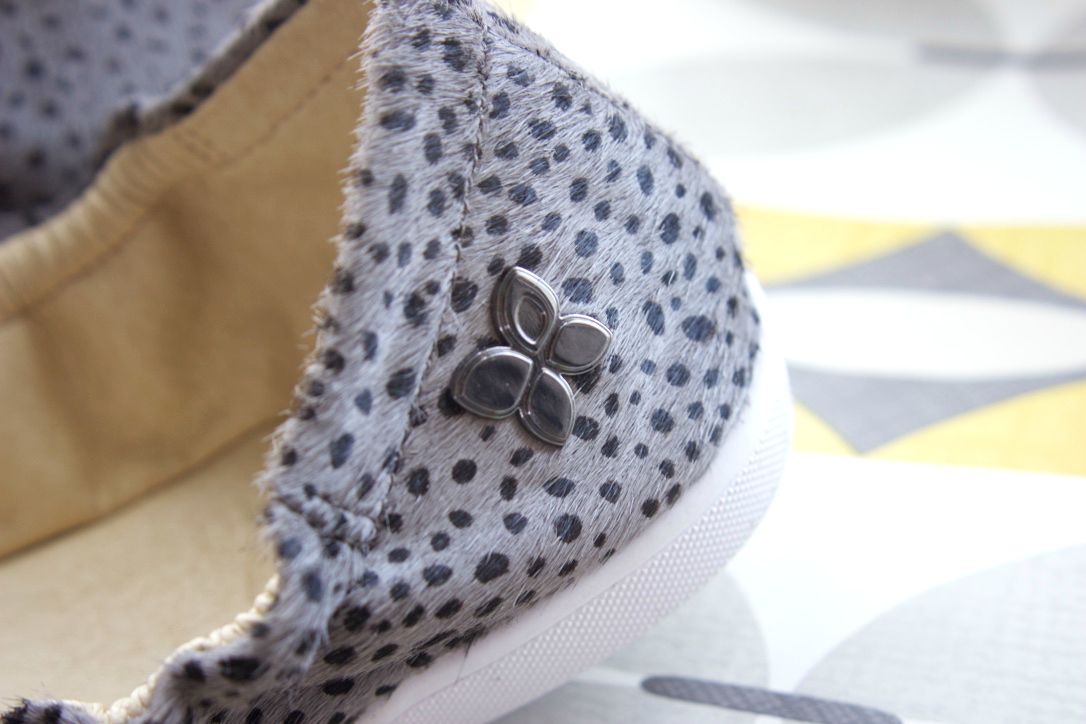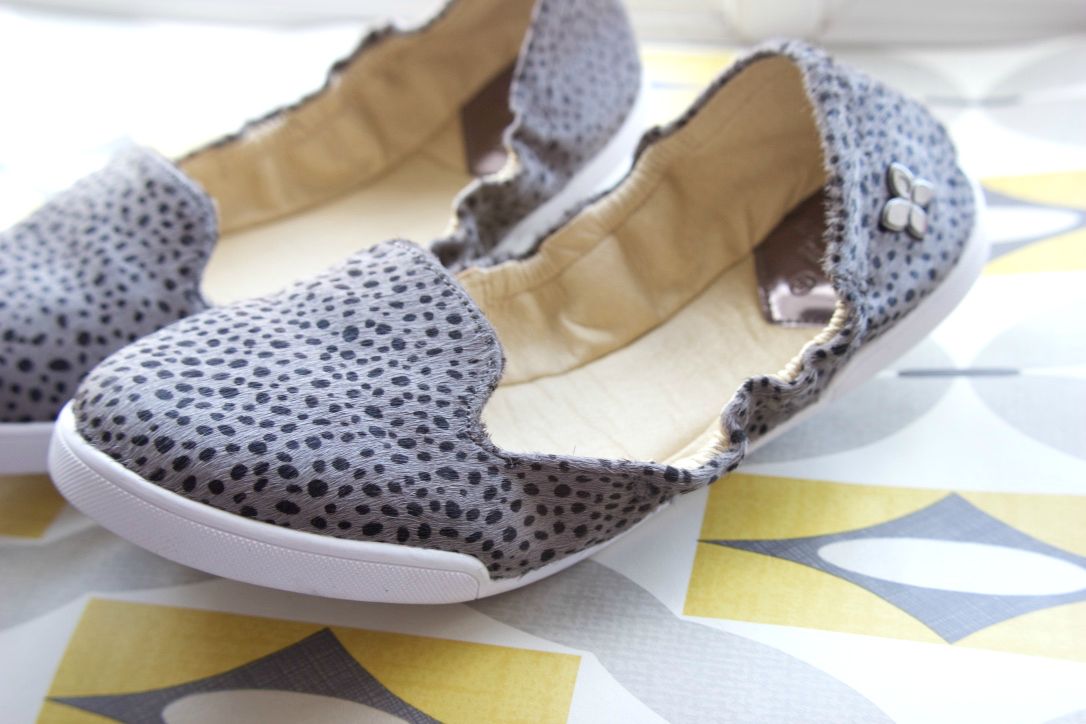 All winter I've been living in socks and ankle boots and I feel like it's time for my ankles to be free! As the weather is warming up I finally think it's time to cast the boots aside and get into some new spring appropriate footwear.
In 2012 (omg!) I was introduced to Butterfly Twists footwear and in particular its
foldable ballet pumps
. These
ballet pumps
lasted so long and I wore them so often so when I was recently contacted by the brand and asked if I'd like to try a pair of shoes from its SS16 range, I just had to see what was on offer. I went for a pair of
Jade Grey Dalmation skater style slip ons
as I was looking for something a bit more spring appropriate but something that wouldn't leave me with cold feet! These are perfect and I love the grey brushed fur and black dalmation pattern!
I went for the grey version of these as I felt like the leopard and zebra print versions were a little OTT and not very me, plus grey goes with most things so a lot more practical. £60 is definitely more than I would spend on a pair of skater shoes if I'm honest. I probably wouldn't spend more than £30 but as I've been wearing these more and more I am seeing the worth of these and I know how long Butterfly Twists' shoes last too so these could be a real investment piece.
Butterfly Twists are known for their foldable pumps, which make them super easy to pack and travel with and they're super convenient if you need to pop them in your bag ready for a night out. These skater shoes are also foldable and come with their own handy little bag so if you do need to pack them, you can make sure they're kept nice and clean. As these are foldable they do ruche up in the middle, effectively pulling the shoes up at the back so on the first couple of wears these did rub quite a bit on the back of my heel. As the shoes stretched the rubbing stopped and they're actually really comfortable. The insides are pretty padded and there is a cute cushion inside on the heel part for extra comfort.
I'm pretty much a jeans and tee/jumper kind of girl so these look really nice with a pair of jeans, whatever colour they are. They're super comfy for wearing all day long and make a perfect spring shoe!
Have you tried anything from Butterfly Twists' new SS16 range? Let me know in the comments.
*This post contains a PR sample