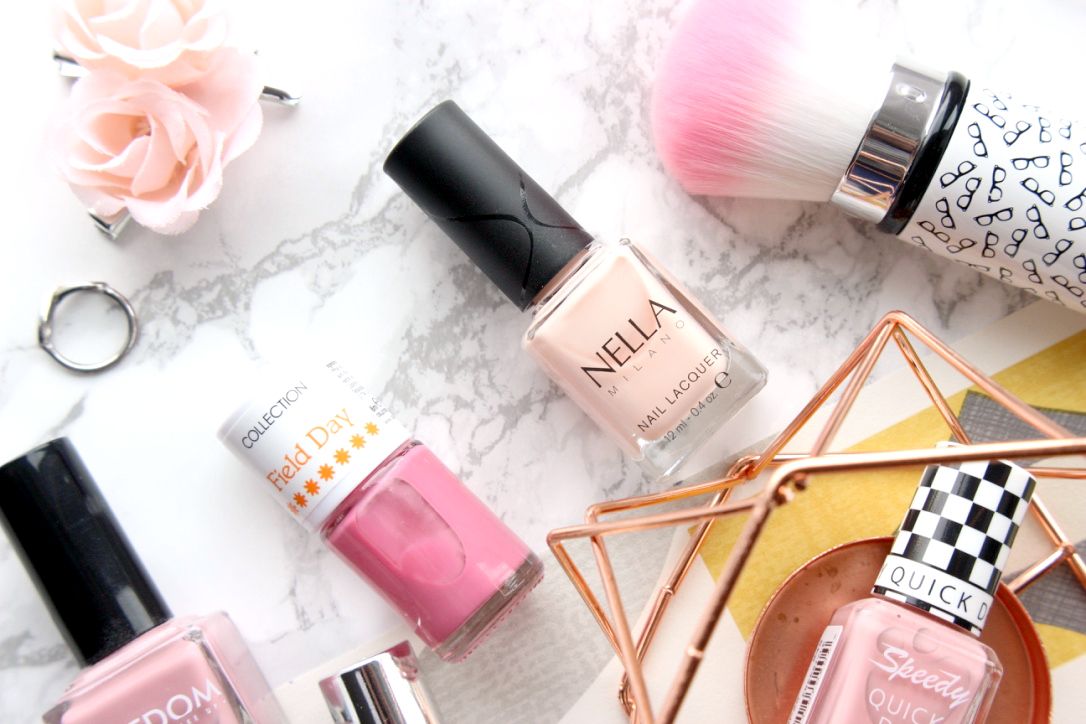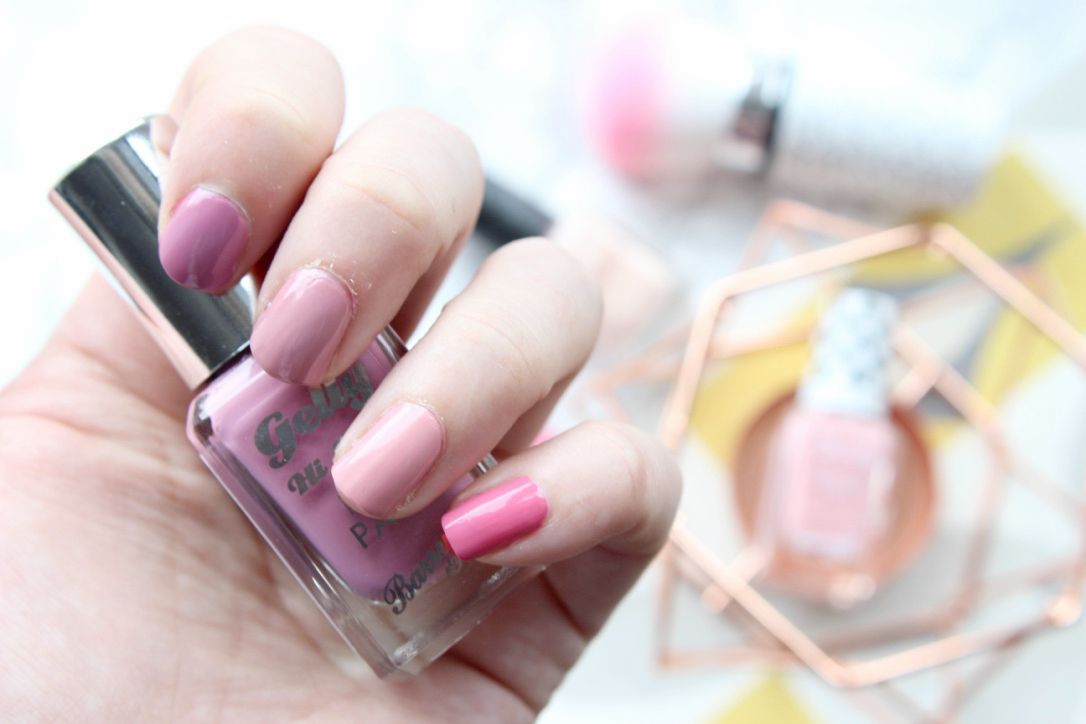 I was struggling to think of nails to feature this week, I didn't have any new polishes to feature and couldn't find anything new on the shelves in Boots so had to dig into my nail polish collection and pick out some old faves. For this time of year I thought I'd go pretty and pink and so here we are!
It's not often I paint my nails pink in all honesty. I'm not extremely girly but there's something very feminine that I love about having pink nails and mixing up different shades is quite a lot of fun.
I picked up the Barry M polishes pretty recently as they are part of the brand's new
Speedy Spring range
and
Gelly Spring range
and even though it's only been a couple of weeks since I first tried them, it's nice to dig them out again, especially when the bright, refreshing shades match the weather a bit better! Both polishes are wonderful to apply and dry pretty quickly too, both leaving behind a super glossy finish.
Last year Freedom Makeup released its
Pro Impact Les Nudes Collection
and it is still my absolute favourite range of pink shades. The packaging has a bit of a Deborah Lippmann feel to it but at a fraction of the price at just £1 each. They do take a little while to dry but once ready they provide just as good a finish as the Barry M ones so pretty impressive!
After painting my nails with these shades I've realised just how much I love the
Collection Field Day shade
in Peony. It's a lovely almost Barbie pink shade, which isn't usually my go-to colour but there's something about it that is definitely cheering me up!
Lastly, the
Nella Milano
polish is actually from an Easter range from last year. It's a really thin polish so needs a couple of coats but it's a lovely extremely light pinky/peach shade. Nella Milano is one of my favourite brands of nail polish. They have such a fab range of colours, one for most moods so I definitely need to get myself some more.
How do you feel about spring pink nails? Let me know in the comments.