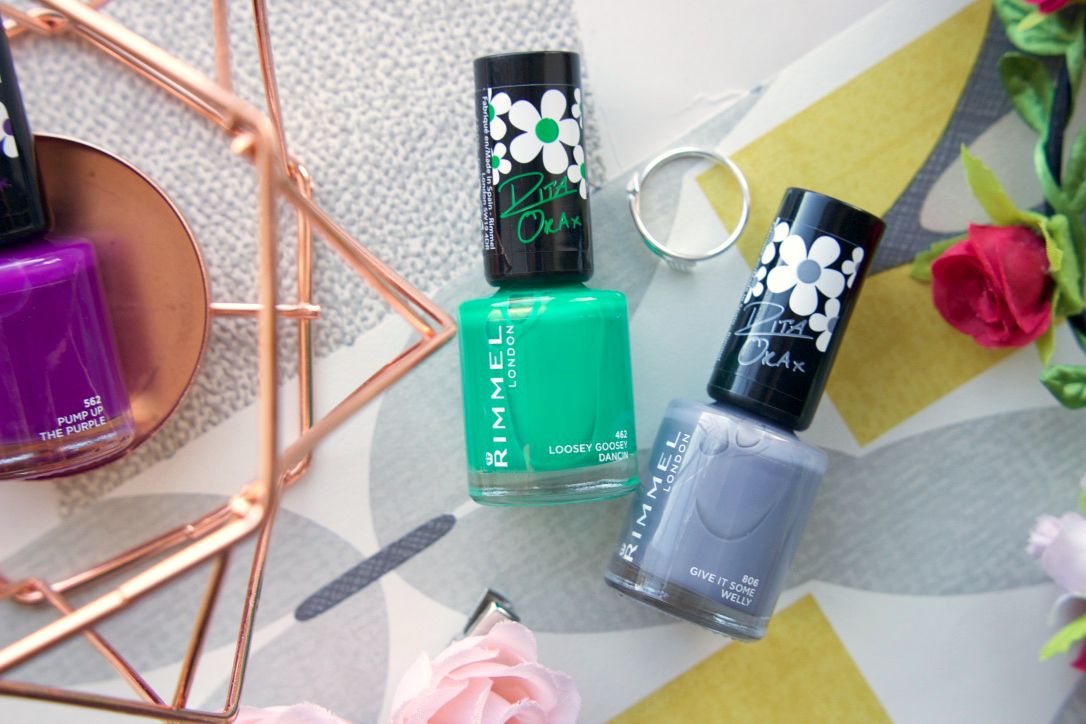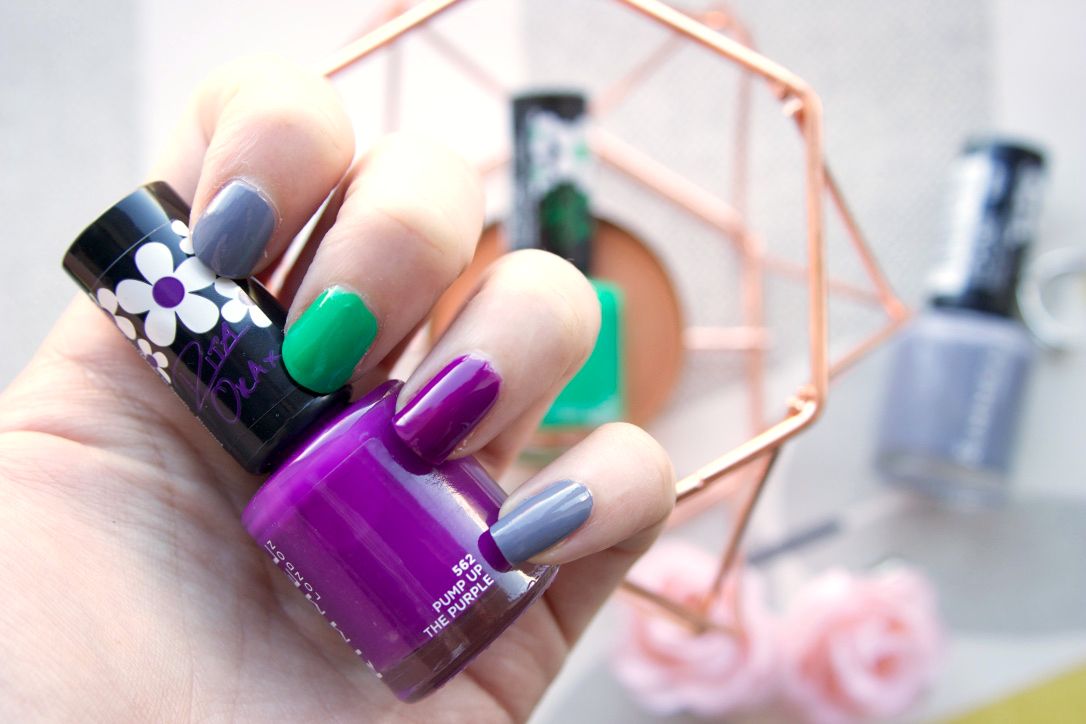 I can't quite believe that it was 2014 when Rita Ora teamed up with Rimmel London to launch a range of nail polishes. I loved the pretty, girly
Lose Your Lingerie
shade and then last year I became a big fan of the
spring brights range
so when I saw that three new shades had been released for spring/summer 2016 I just had to pick them up.
Included in the three new releases are 'Give It Some Welly', which is a light grey, Loosey Goosey Dancing, which is a super bright, almost neon green and Pump Up The Purple, which, you guess it...is purple. The purple and green shades have some Halloween vibes about them but as they're so bright and fun they're perfect for spring/summer too. They work really nicely with the grey too. I guess all three are perfect for any time of year!
Each polish is a base coat, colour and glossy top coat all-in-one. They all have a super shiny finish but the purple and green are a little on the thin side so probably need around three coats to get the desired finish. The one thing I really wasn't keen on was the brushes, I'd prefer them to be much more fanned out. These ones are very cube shaped so the polish runs straight down the middle, glooping onto the nails, which isn't ideal. Once the excess nail polish is removed they do apply really nicely and dry pretty quickly too.
I'm a big fan of these three new releases. They'd all be fab on their own for spring/summer or they all work really nicely worn together too like I have in the above photos. The polishes are pretty hard wearing too, they survived my washing up test and last a good couple of days.
What do you think of the three new shades? Let me know in the comments.