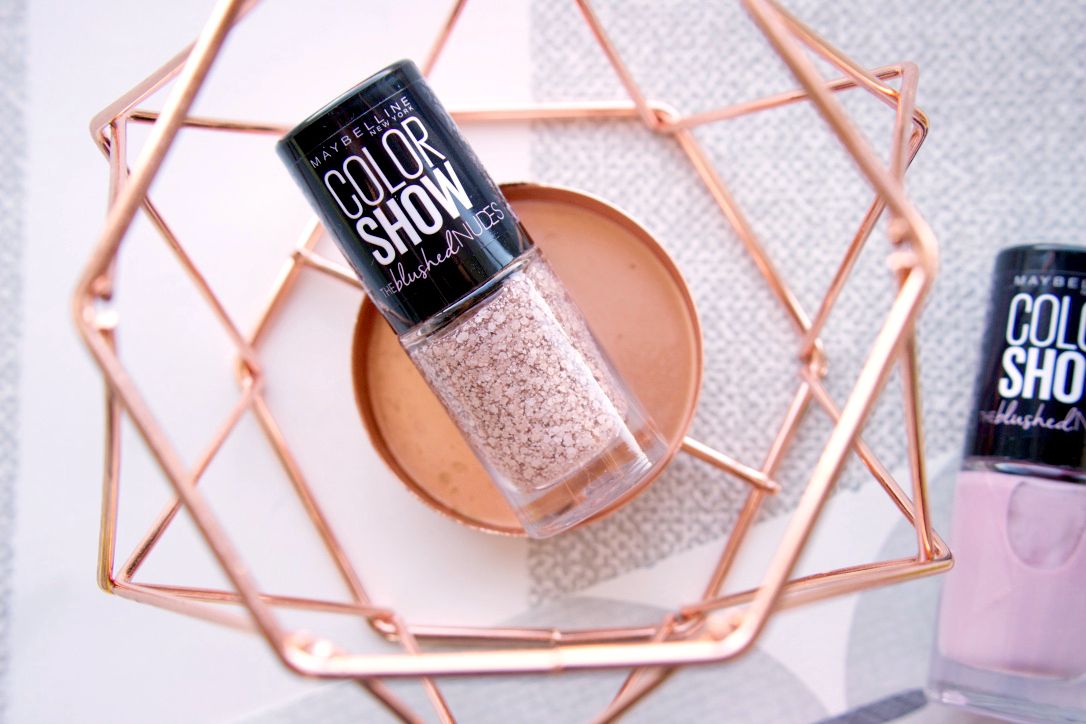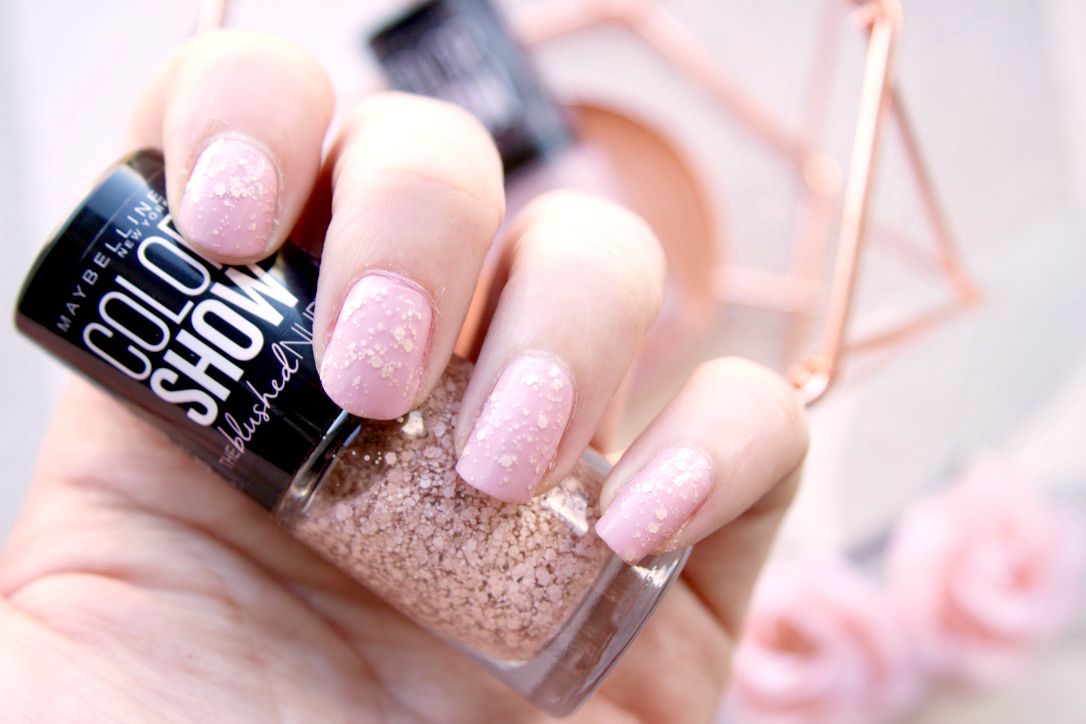 It's that time of the week again, where we fawn over pretty nail polishes. I couldn't think of a better way to spend a Monday to be honest. This week I thought I'd feature the semi-new Maybelline Blushed Nudes polishes, which I picked up recently in Boots.
The Blushed Nudes range has a whole combination of products within it, including a very pretty eyeshadow palette and various lipstick shades. The nail polish range is obviously the most interesting to me so while on a bit of a browse I picked up two shades, a very peachy, pretty Dusty Rose and the gorgeous Crushed Petals top coat.
Inspired by the catwalks, these are absolutely ideal shades for spring. They certainly compliment the sunnier weather we've been having recently (which I bet won't continue!).
I initially thought the Dusty Rose shade would be really thin on application but it isn't at all. It's beautifully thick and applies really well, only needing one or two coats before drying super quick and shiny. The brushes aren't particularly wide but they cover the nail pretty well and the finished look is super pretty.
Having been super impressed with the base shade I thought I'd be even more wowed by the Crushed Petals top coat, just because it looks so pretty in the bottle, like little pink and white petals in a clear polish, but once applied to the base coat shade, I'm not sure if it looks quite as nice. They 'petals' have sort of buried themselves into the base coat and I can't decide whether it looks pretty or a bit like I have a disease on my nails...what do you think?
For £3.99 these are pretty reasonable and they're always on 3 for 2 so definitely worth waiting for this before you buy, which stupidly I didn't do. I definitely prefer the base coats to the top coat, once on the nails it just doesn't look as pretty as it does in the bottle, which is a little disappointing. I'm sure on its own it might look quite pretty or even on a white base it might work well but I'm not sure it has worked quite so well with the Dusty Rose.
Have you tried Maybelline's Blushed Nudes nail polishes? Let me know what you think in the comments.
PS - does it bug anyone else that the US spelling of colour is used on these? I know it's a predominantly US brand but I feel like popping a U in there wouldn't hurt!