Not often is there a beauty product that can be used in the kitchen as well. Coconut Oil is by no means a new product but it's become incresingly popular recently, being loved by the health concious, beauty bloggers and foodies!
The Vita Coco pots of coconut oil are cold-pressed and popped in their pots. When cold the coconut oil hardens, a bit like lard/butter but still retains its coconutty smell. I personally think it smells of the 'NICE' biscuits you can buy, delish!
I was recently sent a little pack of Vita Coco Coconut Oil to try for myself and so far I'm pretty impressed with the amount of things it can be used for.
In the kitchen...
Coconut Oil can be used in place of fat or oil in most recipes. My Lean in 15 Cook Book has a lot of recipes that incorporate coconut oil and it's great to cook with as it melts so easily, but it should be used in moderation as it's pretty high in saturated fats. It's perfect for vegetarians and vegans too and is 100% organic and 100% raw.
I recently gave the Lean in 15 Tuna and Courgette Fritters recipe a try, which was SO simple. The mix consists of tuna, grated courgette, onion, peppers, egg and flour, which I simply popped into the pan and sizzled it slowly in the coconut oil. The oil melts almost instantly and gives a lovely coconutty smell when cooking.
I cooked the fritters using the coconut oil and had to let them rest on kitchen roll just to soak up any excess oil. There wasn't a lot of excess oil when we reheated them for dinner, which was great, but there was a slight coconutty taste to them. It wasn't too overpowering and even my boyfriend, who doesn't like eating coconut, wasn't too bothered by it. The fritters were actually really yummy and I was super impressed with the coconut oil, it was a really nice change from using normal oil.
According to Vita Coco is also works a treat in cakes, stir frys, bread, biscuits and even added to smoothies. Basically if your recipe mentions needing oil you can use coconut oil as an alternative.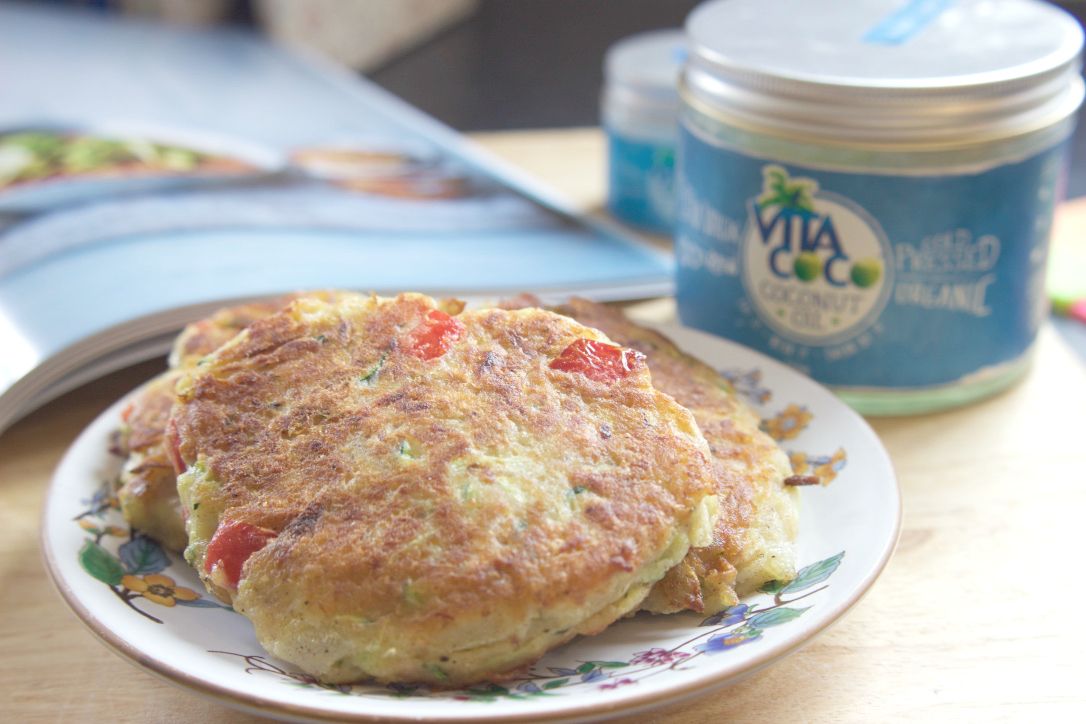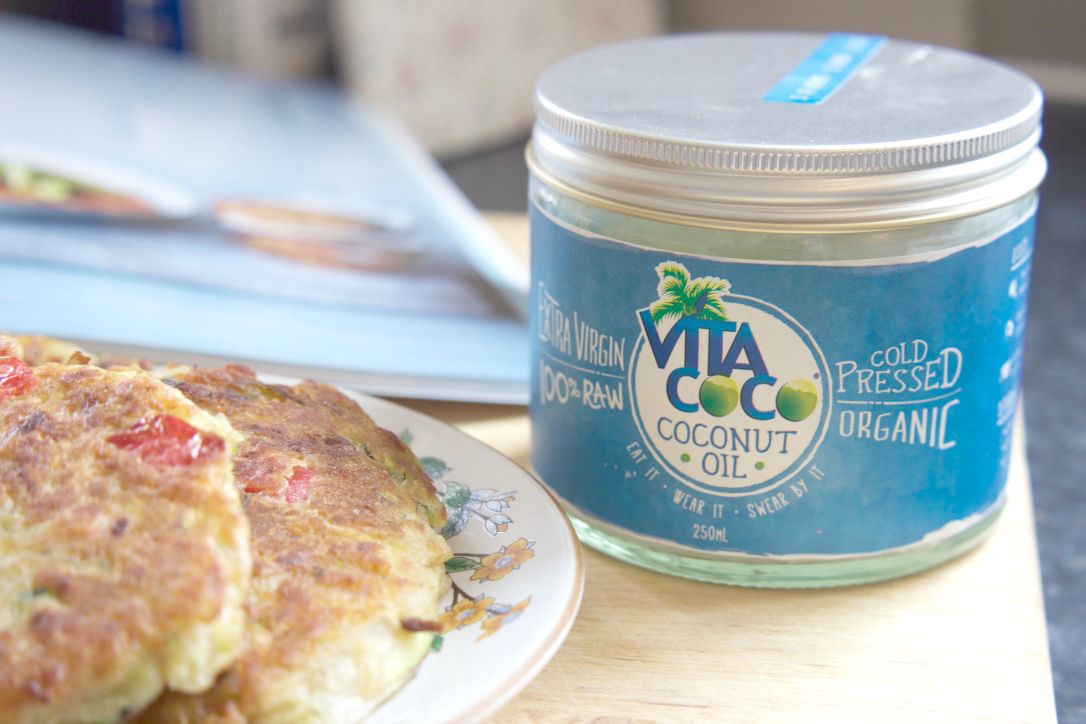 In your beauty regime...
Something I'm a bit more familiar with than cooking is beauty and coconut oil has SO many uses when it comes to your beauty regime. I've been using it on dry skin on my elbows, on dry patches of skin to keep it well moisturised and even on my cuticles. You can use it round your cuticles when painting your nails to help easily remove any smudges you might make.
It can also be used as a lip balm, cleanser, hand cream, make-up remover and even a hair mask. Why not add some lemon and sugar to create your own scrub, or use it as a leave-in conditioner, a shaving cream or add baking soda to create a whitening toothpaste or even use it to combat bad breath by 'oil pulling'.
It's become quite obvious to me that every household needs coconut oil in either its beauty cupboard or its kitchen cupboard. The oil is best used in its hardened form for anything beauty-wise but can be heated really easily for all things cooking. I'm super impressed by its many uses and I've got a little pot of the good stuff in my bathroom and one in my kitchen too.
The fab people over at Vita Coco have put together
The complete life guide to coconut oil
to help you on your way to using coconut oil in your daily life.
*This post contains PR samples.