I do love eating out, but my bank account won't let me do it as often as I like, so when I was contacted by Prezzo and asked if I'd like to try its new summer menu in order to review it for the blog, I absolutely couldn't turn it down.
On arriving we were given a comfy booth right infront of the kitchen. We could see the chefs working hard, preparing all the delicious looking meals. The inside of the restaurant is full of super moody lighting and dark furniture, very sophisticated and intimate.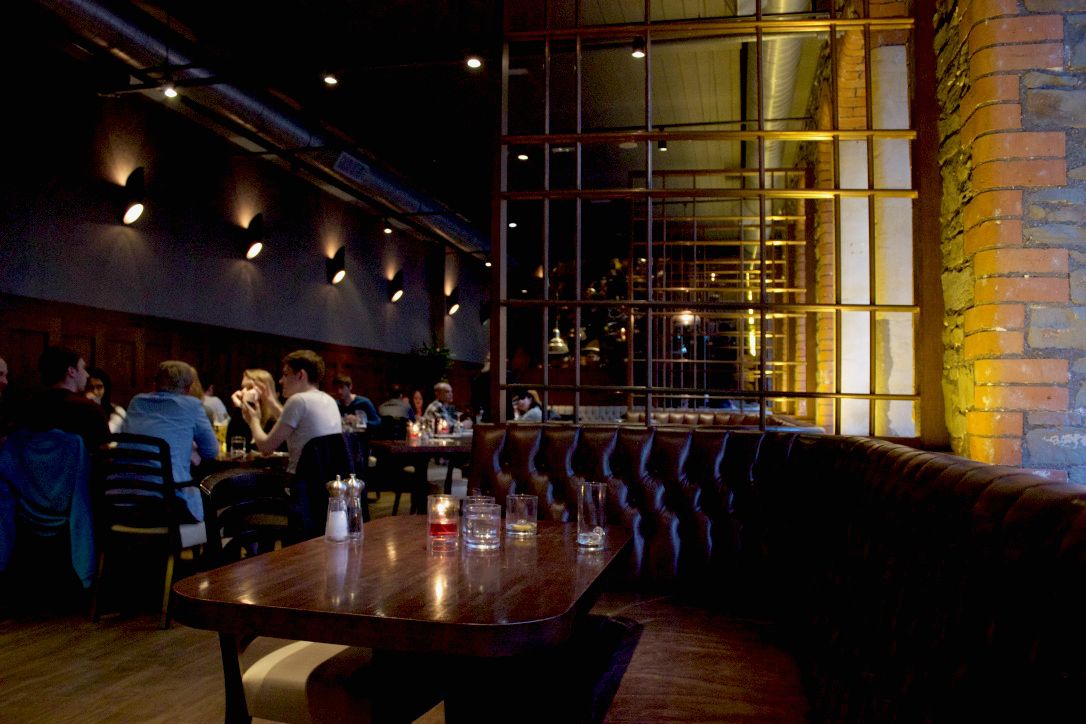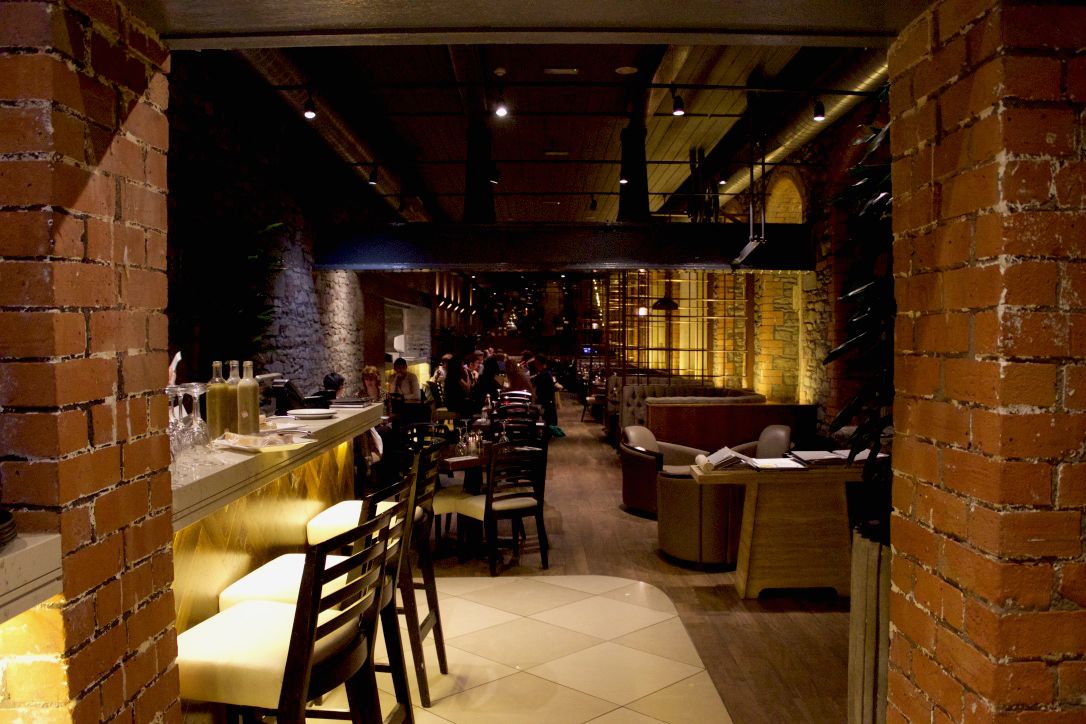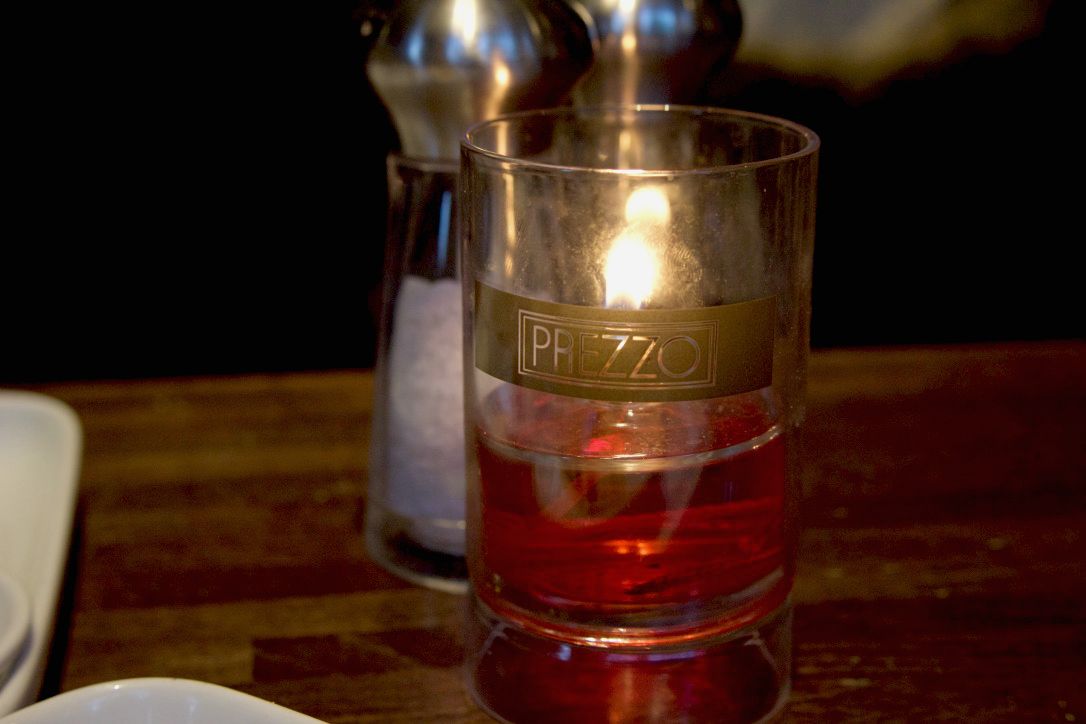 I've never actually eaten in Prezzo before. My nearest one is in Bristol, which is where Vince and I travelled to for our meal. Bristol's Prezzo is situated right opposite @Bristol in Anchor Square, which is an ideal location for people who have spent the day in @Bristol and want a bite to eat after or for those who want to stay near the harbourside and don't want to venture into the busy main town centre.
Prezzo has recently released its new summer-inspired menu as well as a range of gluten-free dishes. The new menu consists of authentic Italian flavours, expertly sourced by Executive Chef, Paul Lewis. The star of the show is the Roquito pearls, little red chillis packed full of sweetness and heat. They're peppered on pizzas, sprinkled on salads, such as the Crispy Crab and Citrus Salad, and they're completely exclusive to Prezzo.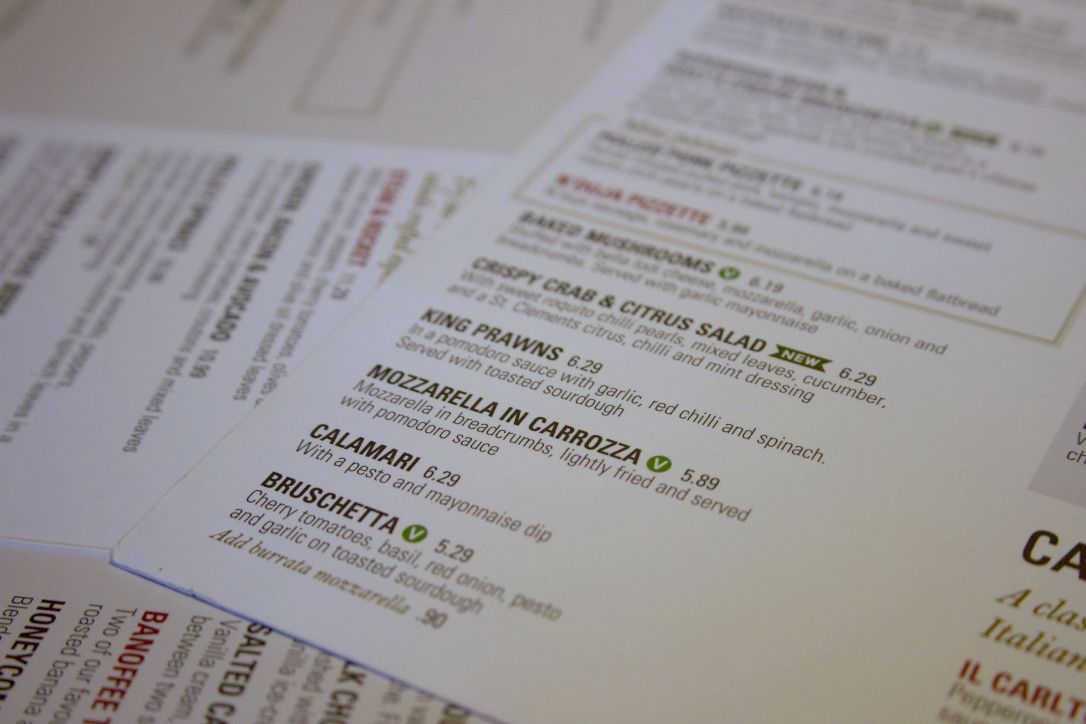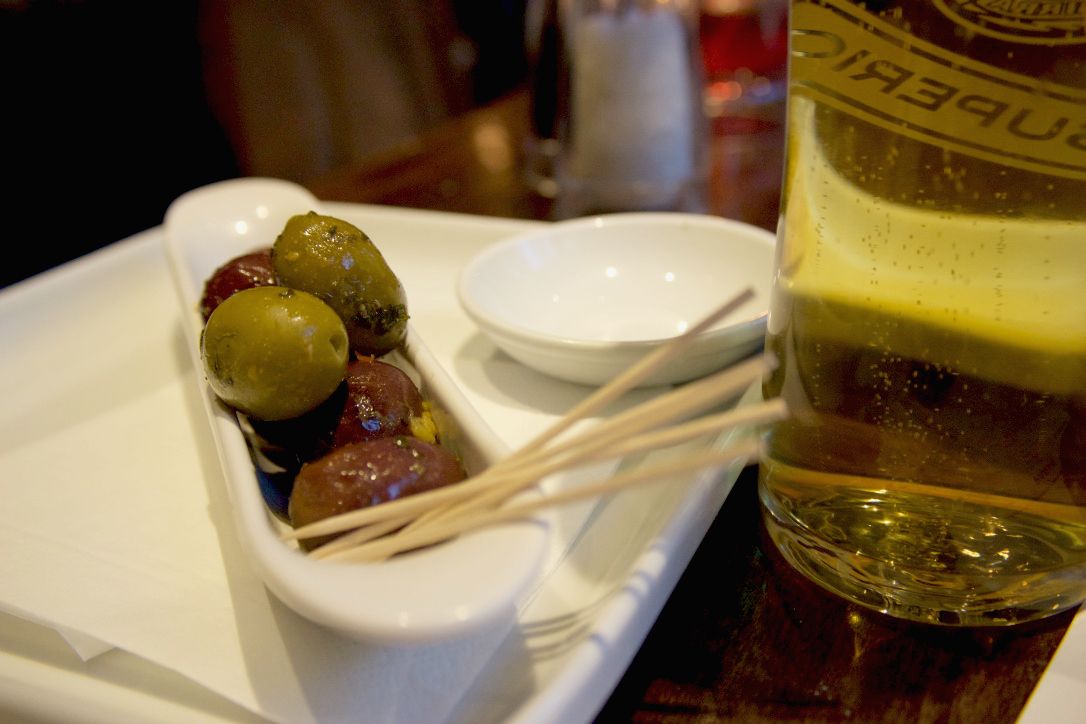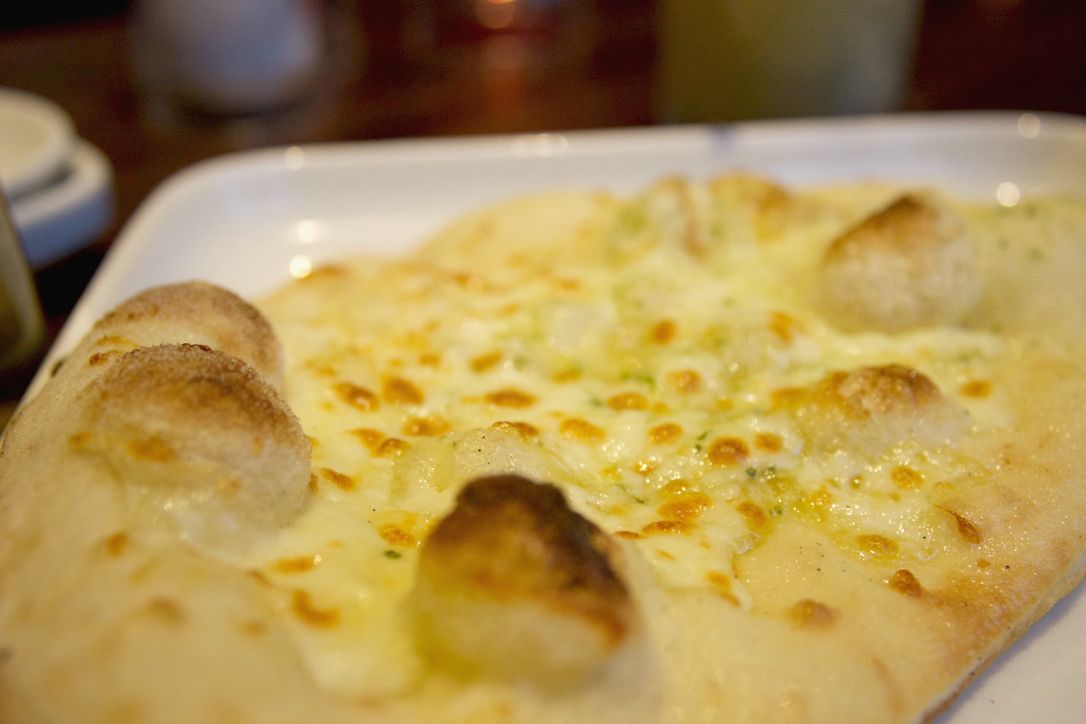 We started off our meal with some olives and cheesy garlic bread. I have to admit we weren't big fans of olives, but we did give them a try. I was more than into the garlic bread though, a great portion size for two people to share and full of garlic and cheesy goodness. I definitely filled up on it a bit too much!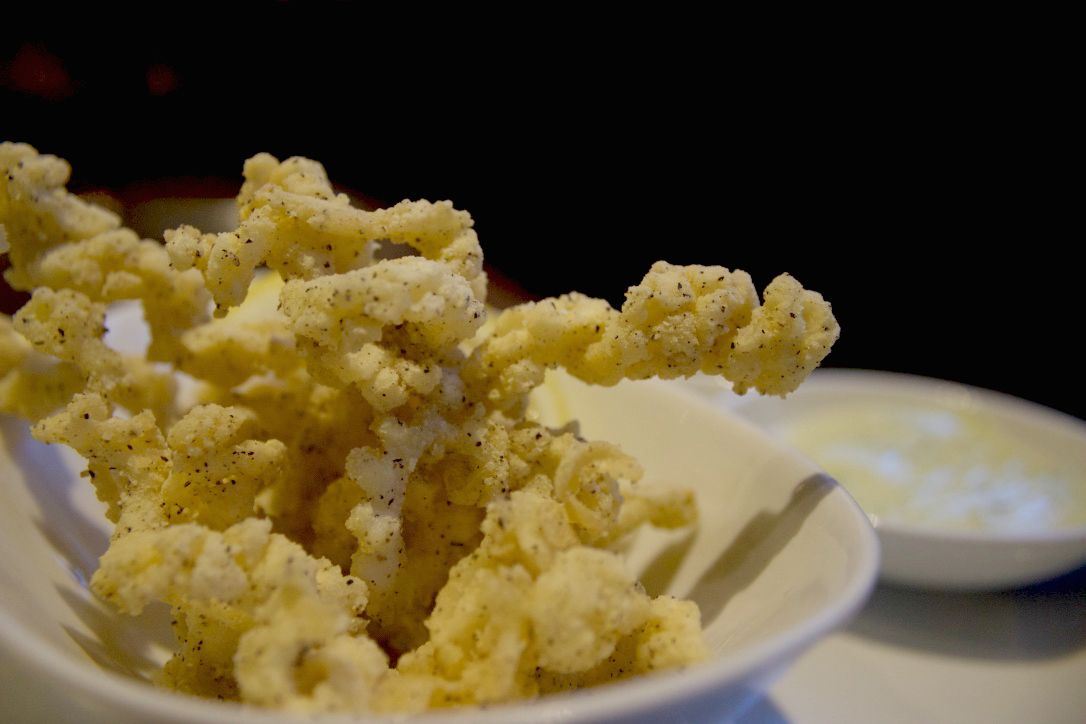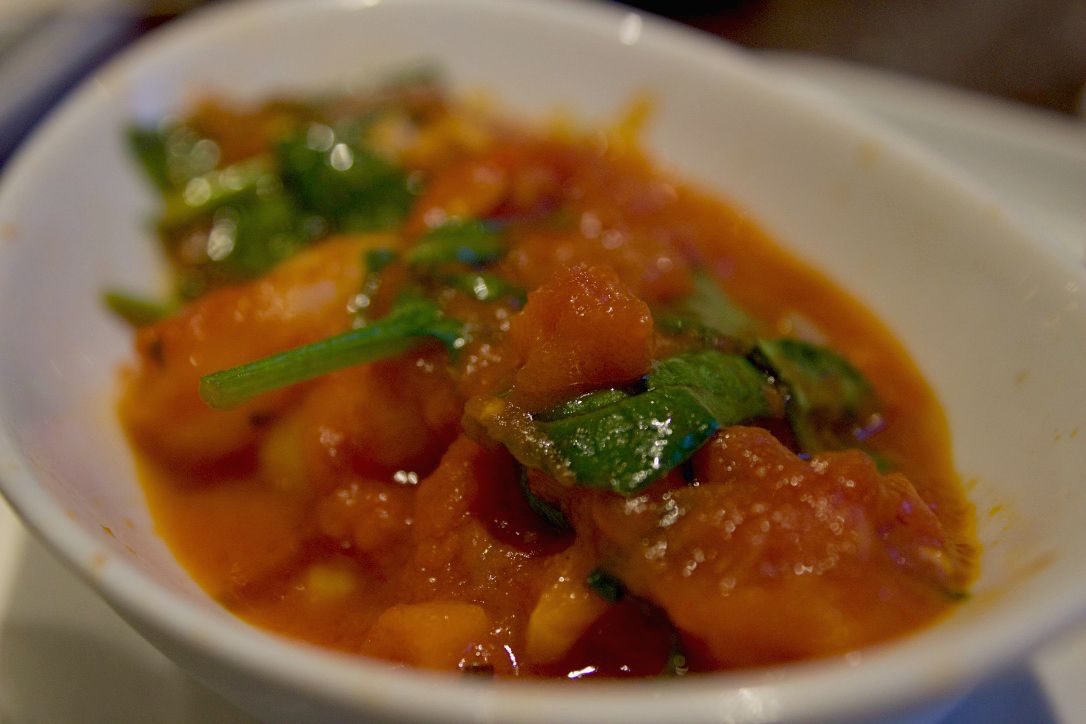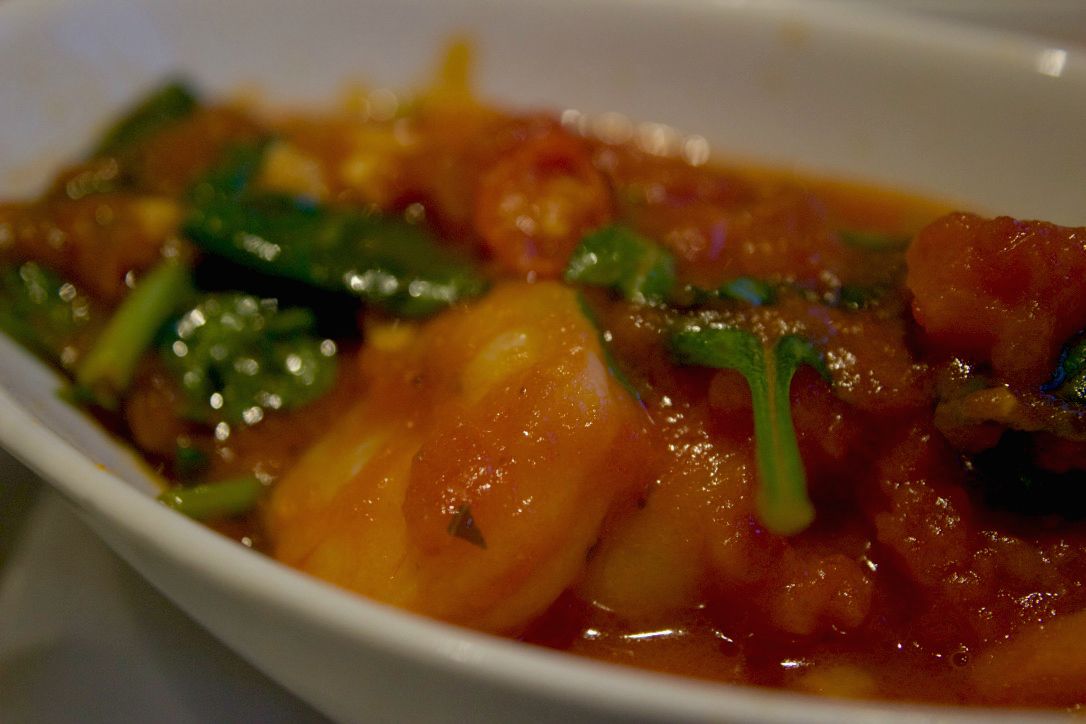 For starters I ordered the calamari, which came with a pesto and mayo dip and was absolutely delicious. It was super light and tasty and a perfect portion for starters. It wasn't too chewy either, which calamari can be sometimes. Vince ordered the king prawns, which came in a tomatoey sauce. He said they were packed full of chillies, parsley and fresh garlic. The garlic was cut into pretty big chunks, which is usually not what you'd want to see but he was super impressed as it wasn't overpowering at all, just fresh and delicious. I even sneaked a prawn myself and it was so good!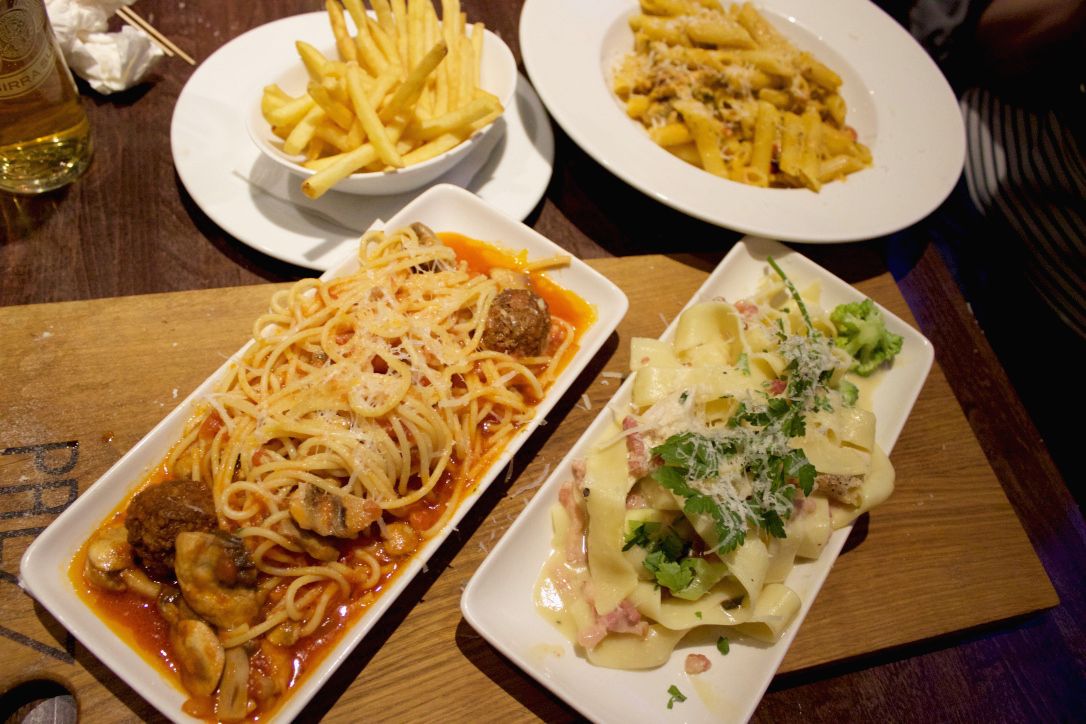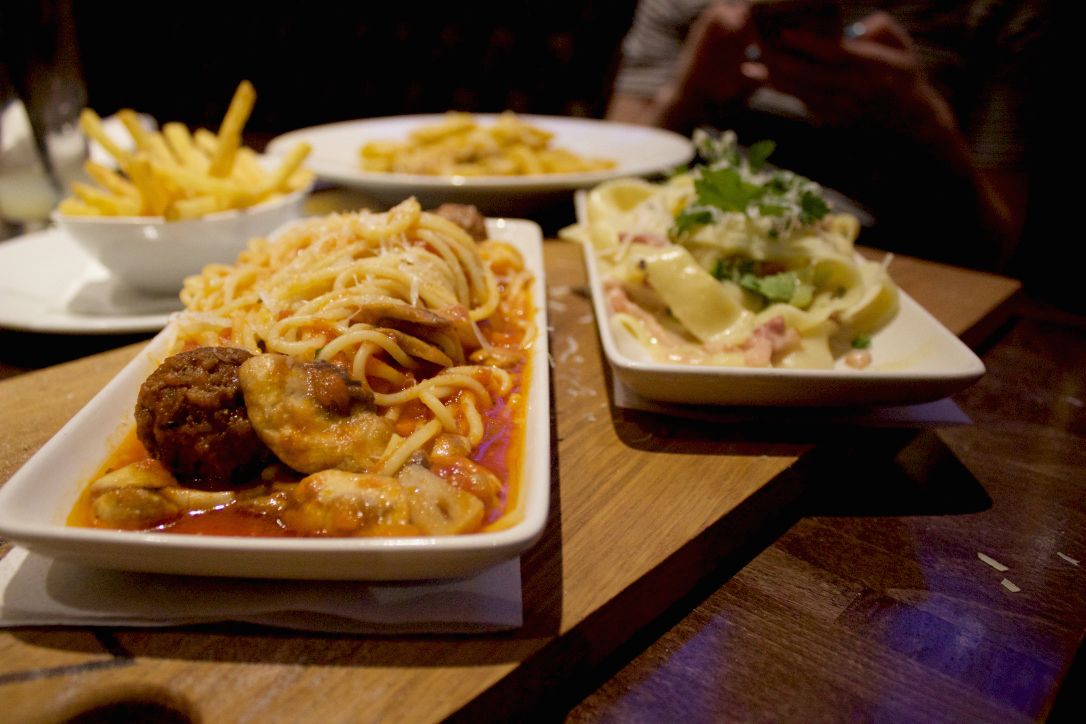 It was equally as tricky to choose what we'd have for our main courses. There was plenty of pizza and pasta to choose from as well as salads, burgers, chicken and fish dishes. The new summer menu is also packed full of superfoods and gluten-free and vegetarian options including the Superfood Brushcetta, which is a light sourdough with creamy goat's cheese and an energy-loaded mix of five super beans and peas, and the Asparagus and Mascarponi Panciotti with peas, mint, spinach and lemon. Prezzo is big on its asparagus as it's packed with vitamins A, B, C, E and K, plus an array of minerals.
I knew I wanted either pizza or pasta and in the end I went for the Penne Con Salmone, which in simple terms boils down to oak-roasted salmon, brocolli and red chilli in pomodoro and pesto sauce. It seems like a super simple dish but it tasted amazing. It was full of flavour thanks to the oak-roasted Salmon, which was succulent and juicy with every mouthful and there was just a hint of a chilli kick too. The pasta was covered in delicious, herby sauce and the portion size was very generous, in fact it was so generous that I had to get Vince to help me polish it off. Not that he minded!
As usual Vince couldn't decide what we wanted. Luckily Prezzo have catered for the indecisive and offer two smaller portions of pasta instead of one main meal. Vince went for the Spaghetti with Meatballs and the Pappardelle Gorgonzola, which was seasoned chicken with pancetta, leeks, brocolli and parsley in a Gorgonzola sauce.
Vince really enjoyed his spaghetti and meatballs, which was super traditional and loaded with mushrooms, his only critisicm was the slightly watery sauce. The Papparedelle Gorgonzola was incredibly creamy and absolutely packed full of meat and both portion sizes were really generous. I think just one of the plates would have been more than enough as a main but it really felt like a generous size and we would definitely have felt like we'd received our money's worth if we had paid.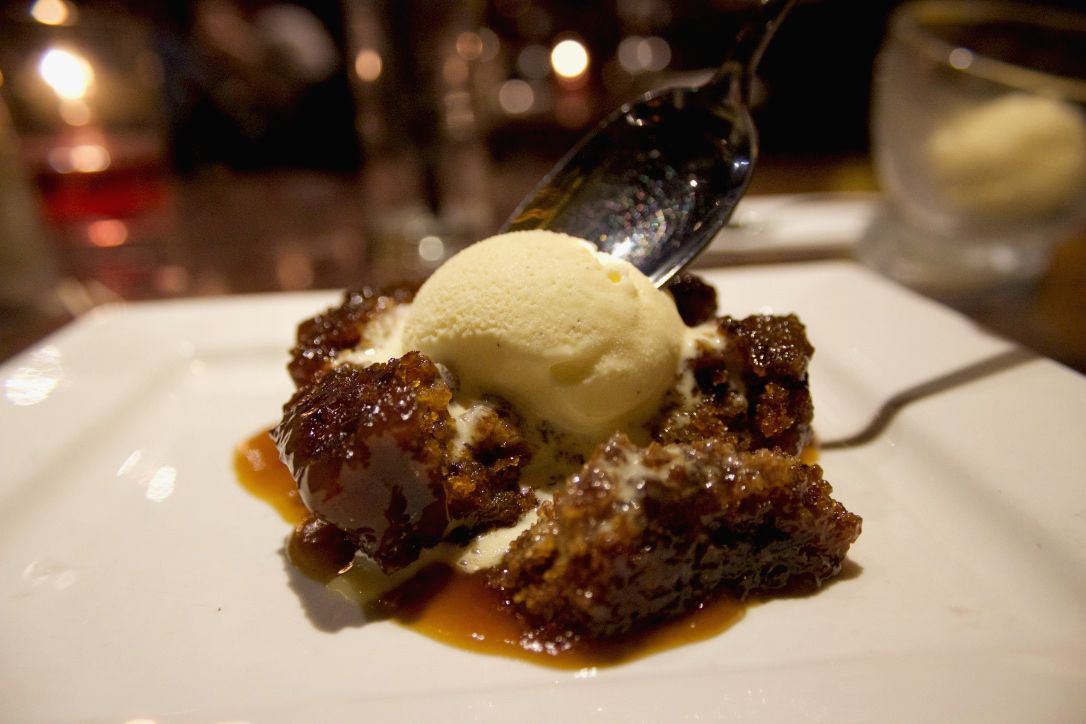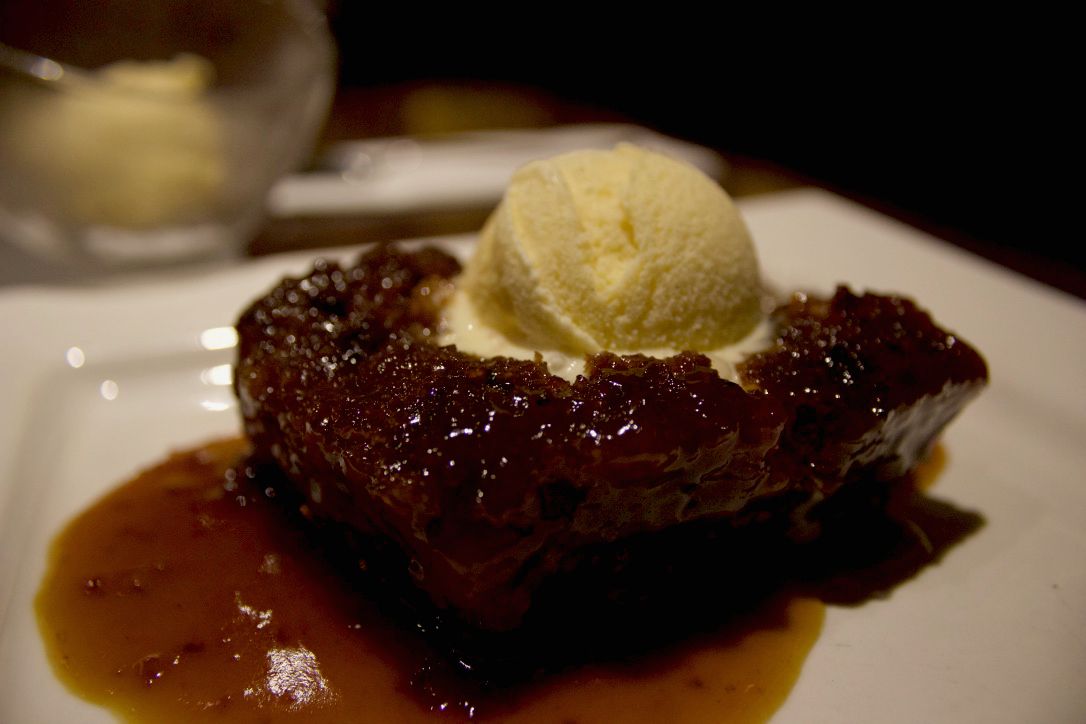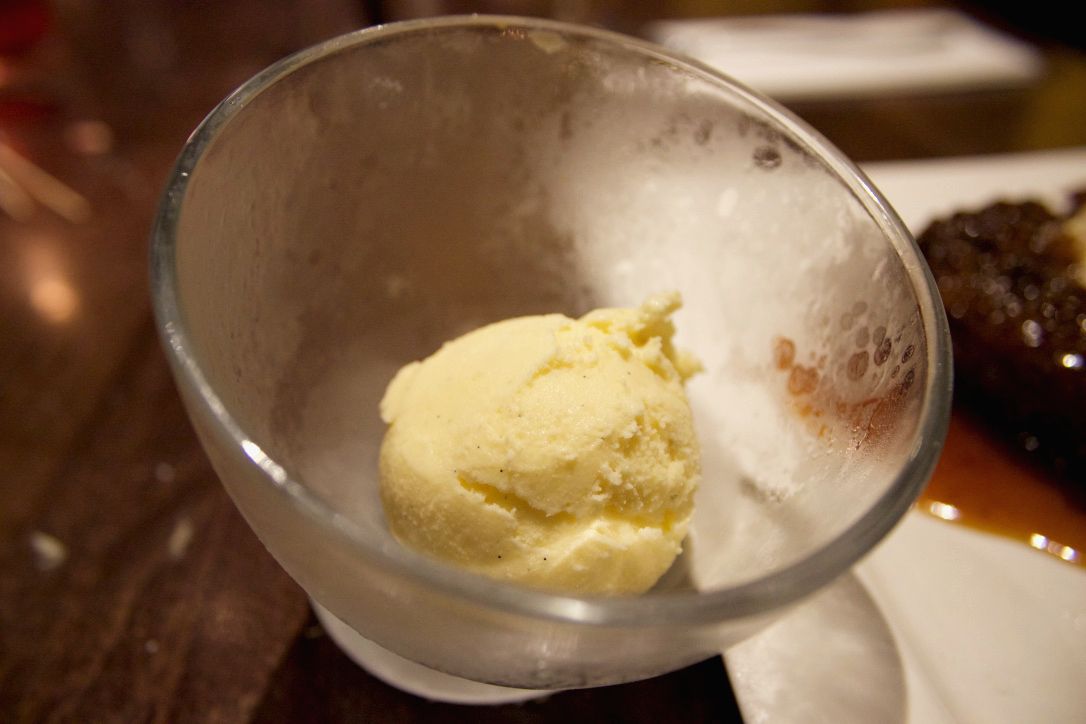 Although I was absolutely about to burst there was of course room for pudding. Once again there was so much to choose from, such as cheesecake, fudge cake, ice cream and the newly introduced three mini panacottas with summer-inspired berry compote. I decided to go for something light for a change and opted for a simple scoop of vanilla Gelato. It came served in a cold frosted bowl and although pretty basic, it was deliciously creamy. Vince went for the sticky toffee pudding with hot butterscotch sauce and vanilla ice cream. It was superbly sticky and the cold vanilla ice cream gave a nice contrast against the hot sticky toffee.
We really enjoyed our meal at Prezzo. The restaurant itself is the perfect setting for people looking for lunch or dinner with friends and family and works equally well for a date night with your other half. The staff are super friendly and helpful and the food itself is absolutely packed full of flavour.I'll definitely be going back as the prices were really reasonable and you know you're going to get traditional/classic Italian food with a slight twist or a kick of chilli or herb.
Have you tried Prezzo's new summer menu? Let me know in the comments. If not, and you want to find out more then head over to
Prezzorestaurants.co.uk
.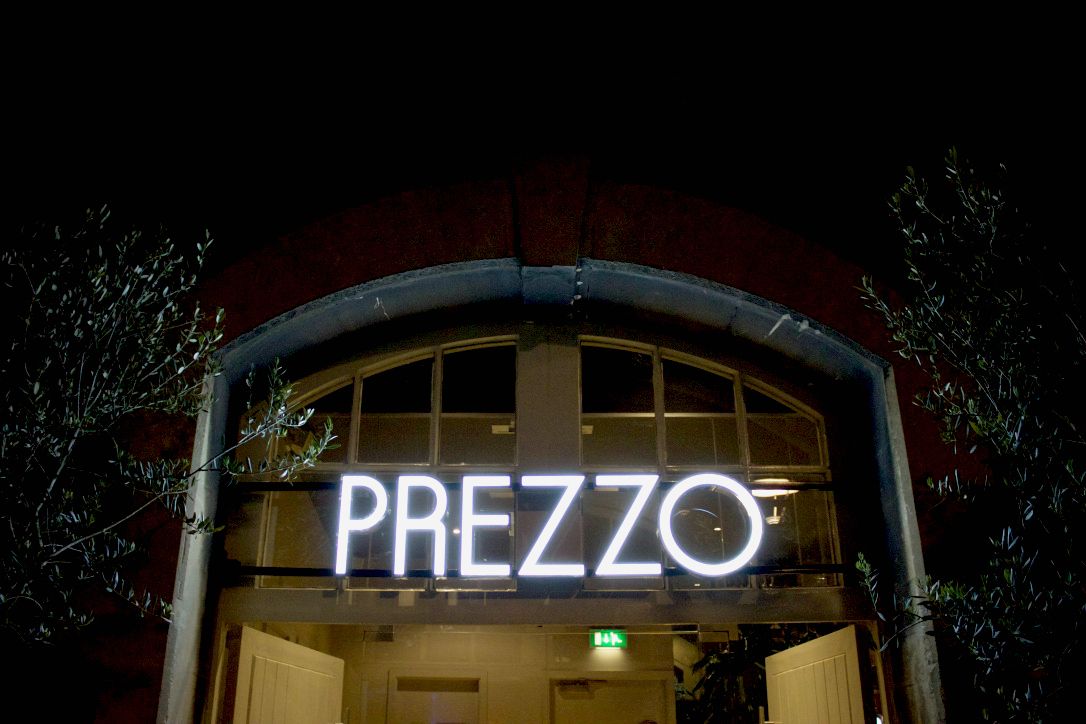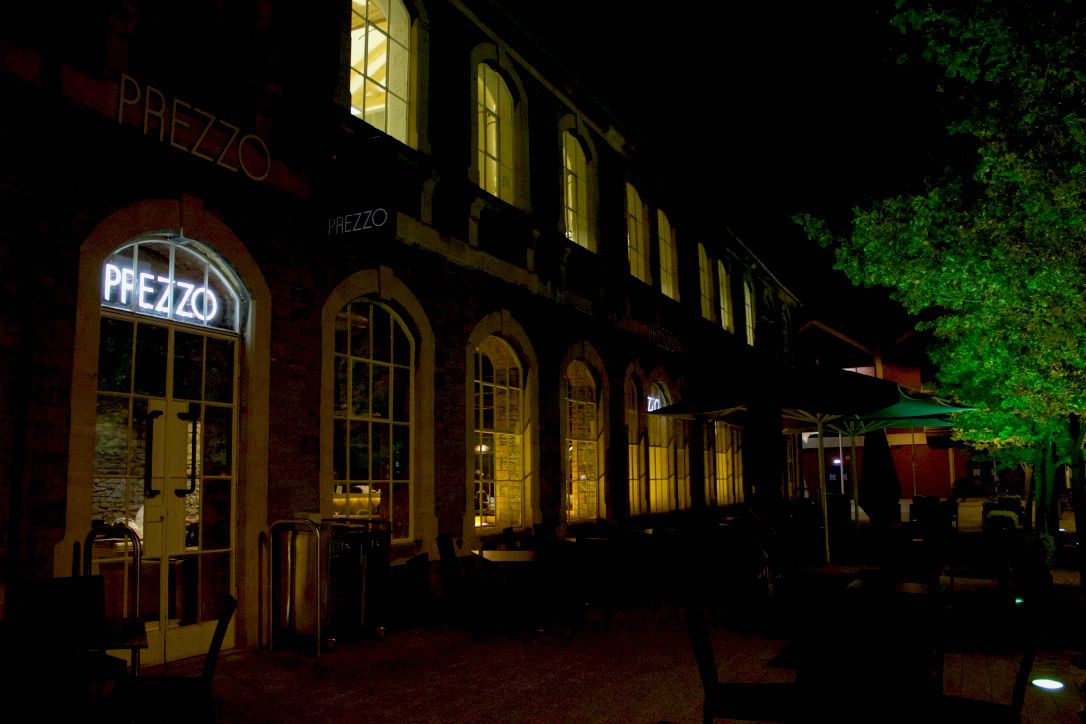 *I received the meal at Prezzo free of charge for review purposes!