There had been rumblings about NYX Cosmetics coming to Boots for quite a while but I never thought in a million years that my local Boots would get its own stand. If one did come to Weston-super-Mare I thought it would probably mean it would be in the store in the town centre, not the one that's near me but low and behold I saw a sign on the front doors saying it was near!
The new counter was finally 'launched' at my local store on May 3 and when I popped in it was absolutely swarming with girls checking out the latest offerings. Now I know NYX isn't a new brand but now it's much more accessible and because of this, I've finally been able to give it a try. I ummed and aahed over what to buy but finally ended up picking up two of the Prismatic eyeshadows.
What really caught my eye about these was the fab range of colours available and the cute silver pots with bow shaped catch. I picked up a gorgeously pigmented bright copper colour, called Bedroom Eyes and I also opted for something a bit different for me in the super metallic green Jaded shade.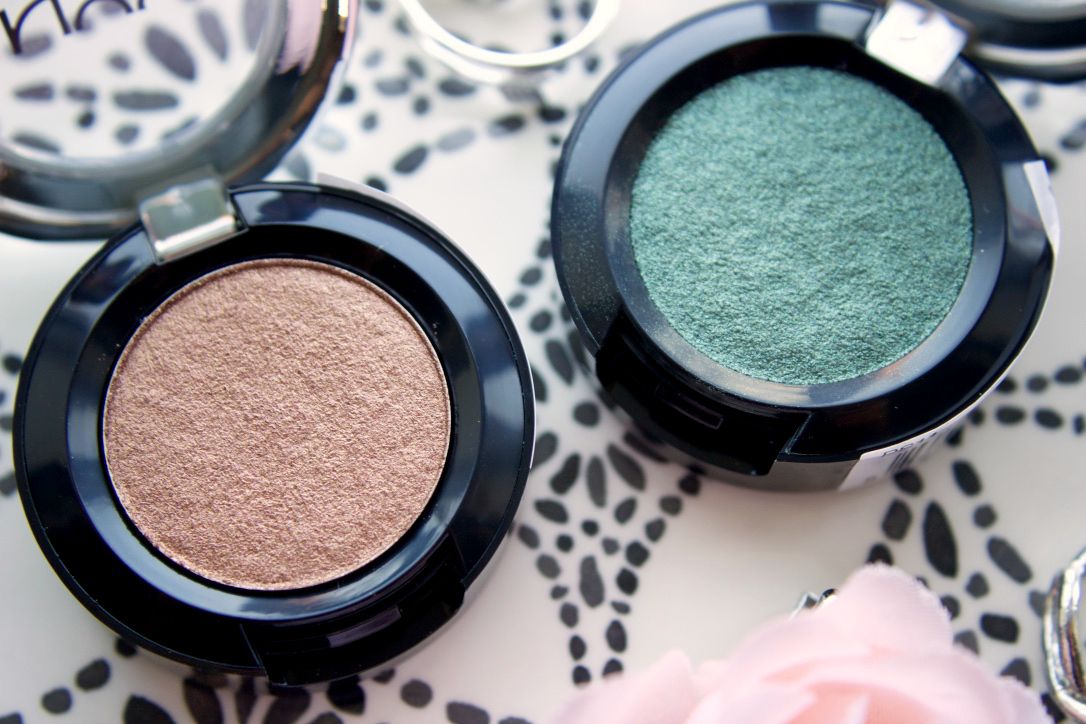 Just looking at the shades in the pot I could see they were super pigmented and at £5 each, these are great fun to mix and match. When I first plonked my brush into the pan I was really surprised at how soft the shades felt under the bristles, almost velvety. They apply like a dream too, the pigments cling onto the eyelid and stay super bright and sparkly all day long.
As you can tell I'm really impressed and these are two cute little additions to my make-up collection. The silver pots are just adorable and look much more expensive for £5. They are bargainous eyeshadows with great colour pay off and staying power, proving you don't need to spend the big bucks on a high-end name.
Have you tried anything from NYX cosmetics? Are you excited about NYX coming to your local Boots? Let me know in the comments.