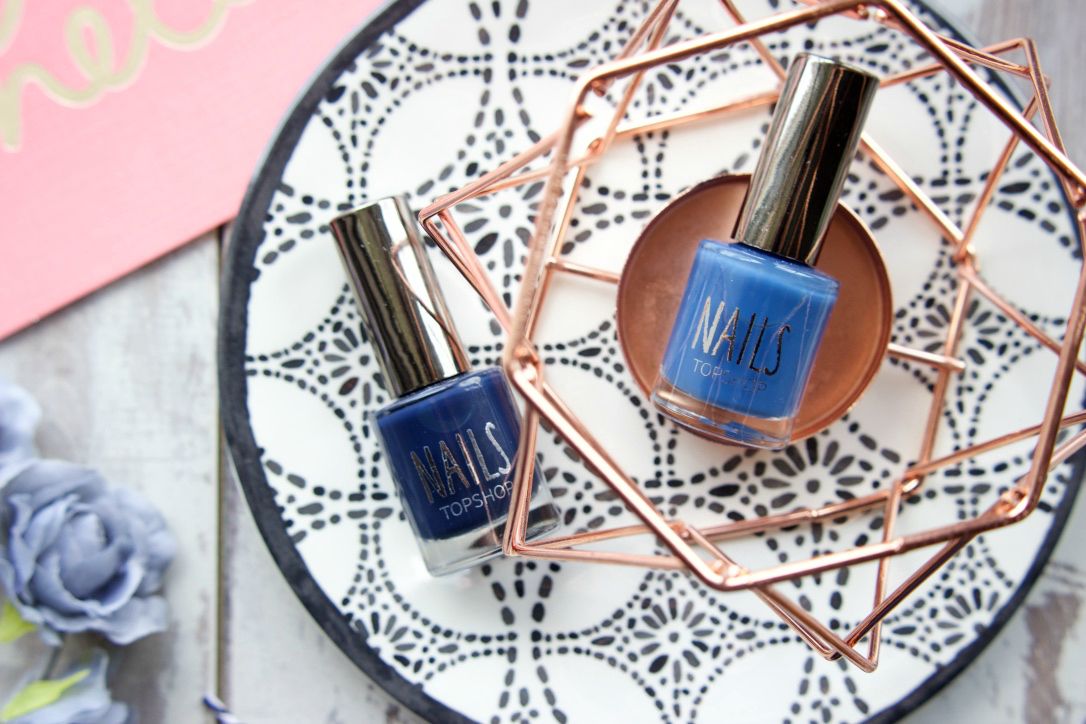 I've wanted to get my hands on Topshop's denim nail polish range for a little while but at £6 a bottle, it's a tad on the more expensive side. Recently I was shopping in Bath and I'd just been paid so I decided to treat myself to a couple of bottles.
Denim has been hugely popular recently and as much as I love denim hair it's just not an option for me so denim nails is a cheaper and less dramatic alternative! The range includes denim-esque shades, which are cleverly named after the brand's most popular jeans. I am a huge fan of Topshop jeans, annoyingly it's the only brand of jean that fits me both round the waist and length wise but at £40 a go I'm not exactly splashing out on them.
I picked up two polishes, in Jamie and Hayden, which I felt were the most denim looking of the shades. Jamie is a darker denim, while Hayden is slightly lighter and more blue. The remaining polishes in the range, Mom and Leigh, are quite light and pale. There's also a white shade, Joni, and a purple, Lucas, which aren't particularly denim-like if you ask me.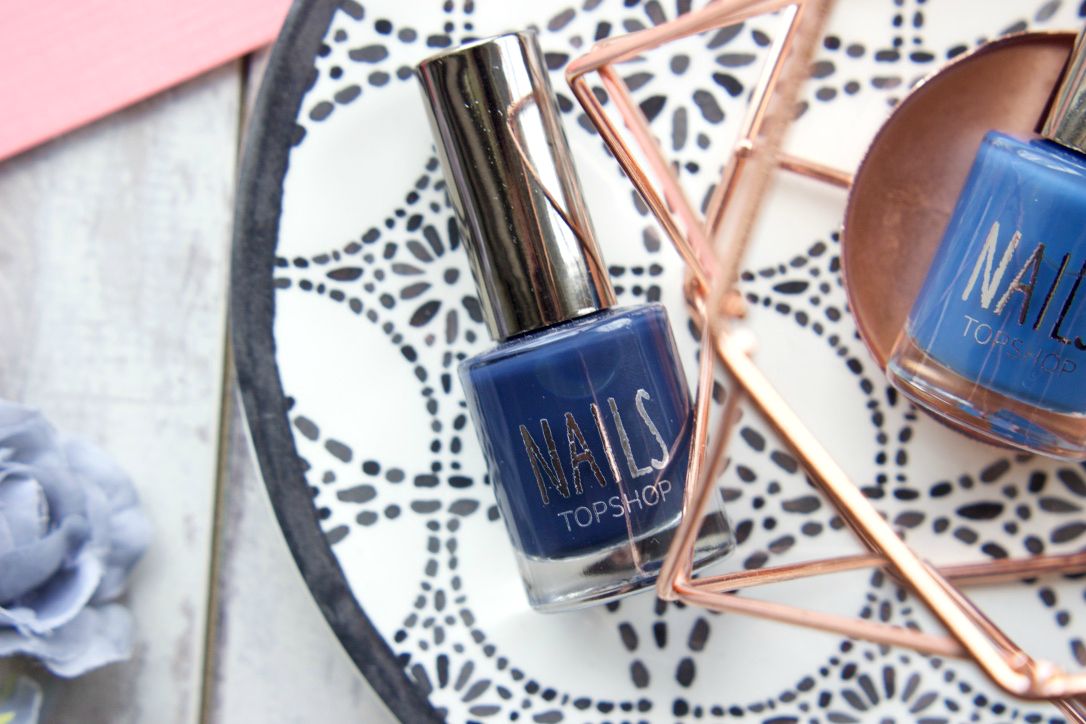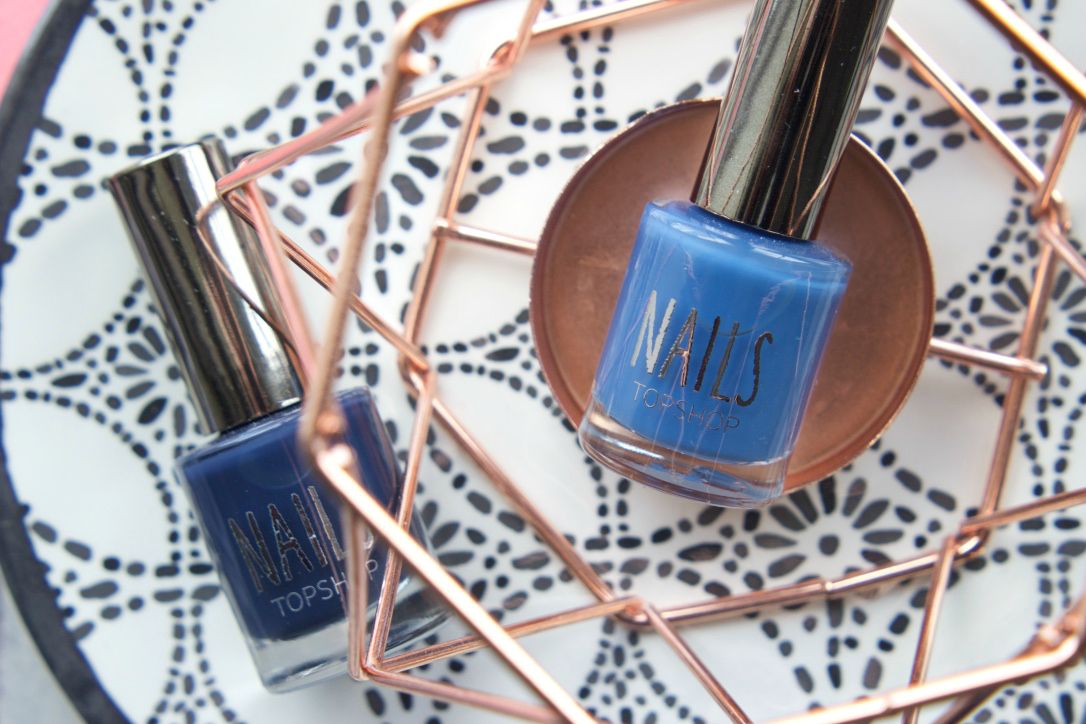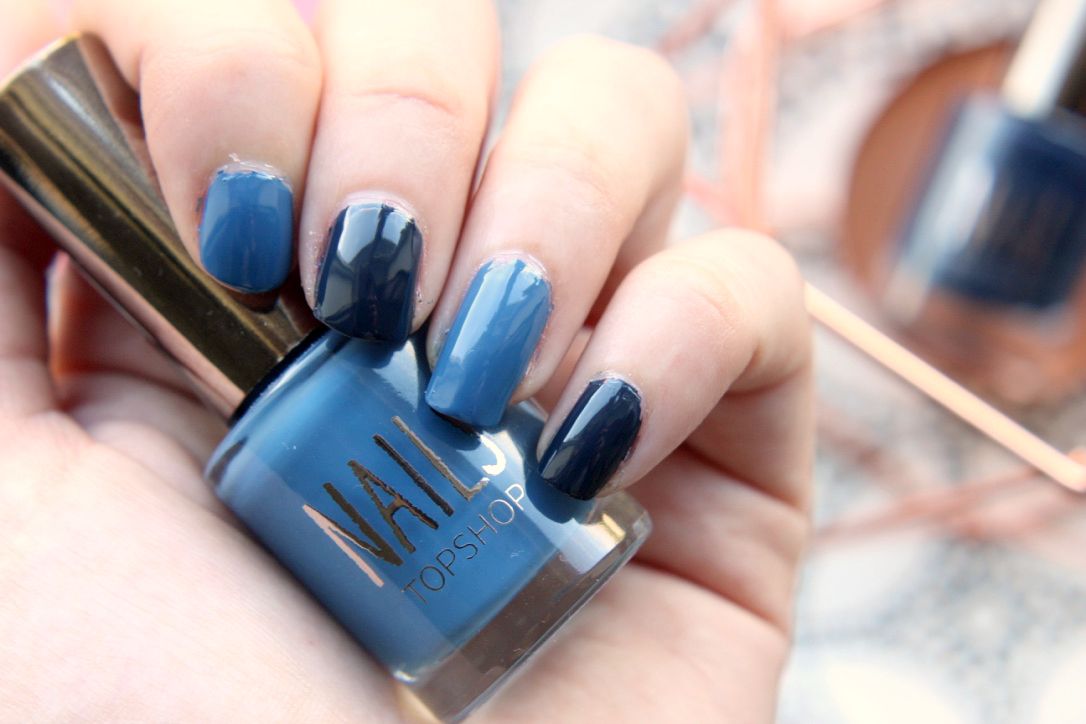 As I mentioned these were £6 each so pricier than the average high street ones from the likes of Boots and Superdrug. The shades I picked up are really pretty and the perfect denim match. The brush is just an average one, not fanned out like a lot of other polishes out at the moment, but they still applied really nicely. I used two coats for each shade and they dried nice and quickly too, leaving a glossy finish, but unfortunately the lovely glossy finish didn't last long at all. Only until the next day to be exact, which is really disappointing. Brands such as Barry M, whose polishes are £3 or £4, last a lot longer and are often on offer too. For £6 a bottle I was expecting something that lasted a lot longer. After one day there was a little bit of chipping but through the week it just got worse and worse, until a week after application most of the polish was completely gone.
I don't expect any polish to last a week solid with no chipping but I do expect it to last longer than one day without chipping. Although the shades are really pretty the staying power was very disappointing.
Have you tried Topshop's denim nail polish range? Let me know your thoughts in the comments.