I don't often do haul posts, mainly because I literally only have a Boots and a Superdrug in my local town so it's not often I can go to 'proper' make-up counters and shops. You might have read
here
that recently I went on a shopping trip to Bath where there is a very lovely little Kiko store. As soon as I saw it I marched straight over, it was absolutely packed but it's a beauty blogger's dream!
I am a big fan of Kiko and in the past have been sent quite a few products to try for the old blog. I wanted to pick up a few new bits but found out that you have to make a minium of £25 order on the website, which in this day and age I find
very
odd. Especially as at the time I only wanted a couple of nail polishes.
Anyway, the main display in the store was packed full of the absolutely gorgeous 'Trend' limited edition collection and while it was extremely tempting to pick everything up, I was very well restrained and only picked up something I would actually use, which was the eyeshadow and kajal pencil in 05 Anthracite and Metallic Rose, which has a shimmery pinky peach colour on one end and a smokey grey on the other. I can't wait to try it out. The peach shade is definitely something different for me but it works pretty well with the grey. I kind of wish I'd picked up a couple of other colours too!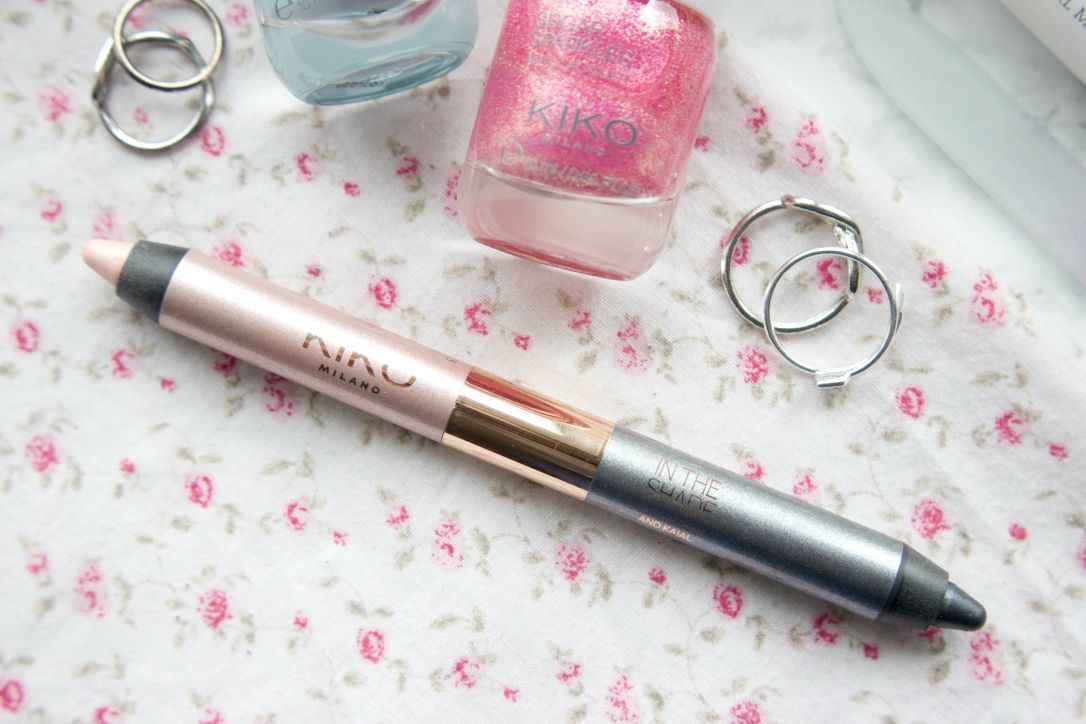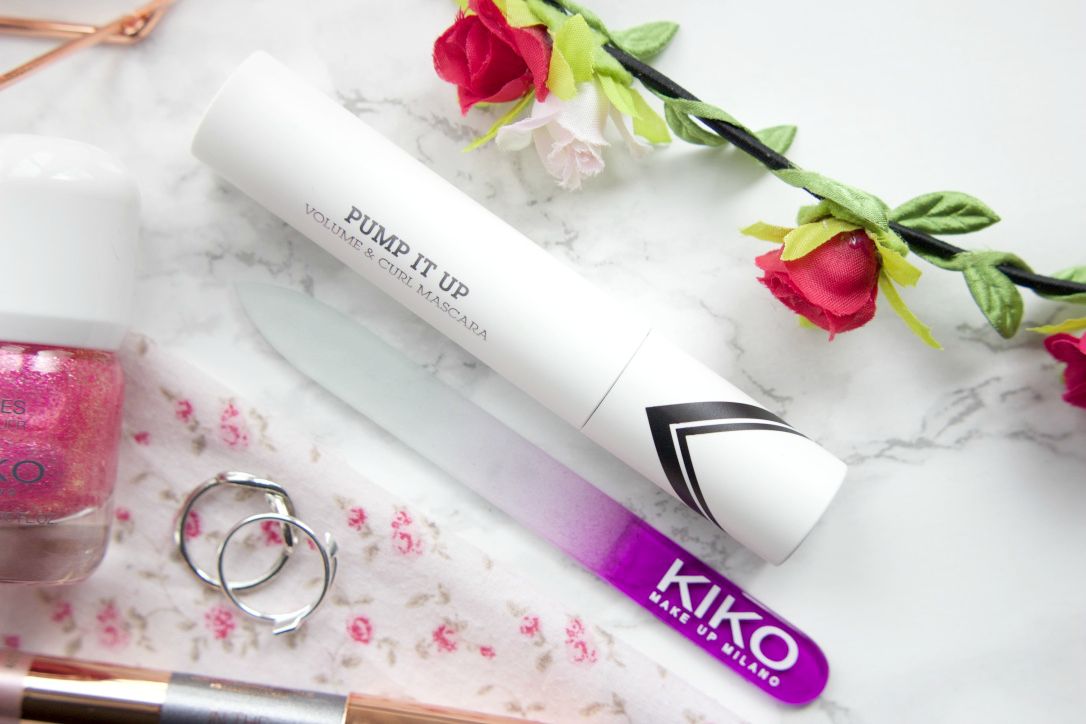 I was also in the market for a nail file as I find myself needing one more often but weirdly never having one. It's one of those products that you just expect to have knocking around somewhere. I know I get sent free nail files in random parcels so I don't know where they have got to so I picked up the purple glass nail file, which was only £2.50! I need to make sure I don't loose it!
I also wanted to get my hands on a couple of polishes from the Candy Nails range, which I've been seeing absolutely everywhere recently, and I knew I had to snap it up quick as it's another limited edition range. After much deliberation I opted for one of the gorgeous pastel Frozen Smoothies polishes in 013 Glossy Doughnut (brilliant name!) and the super sparkly Sugar Sparkles polish in 31 Berry Delight, which is absolutely gorgeous. I think they both look absolutely lovely together, very kitsch.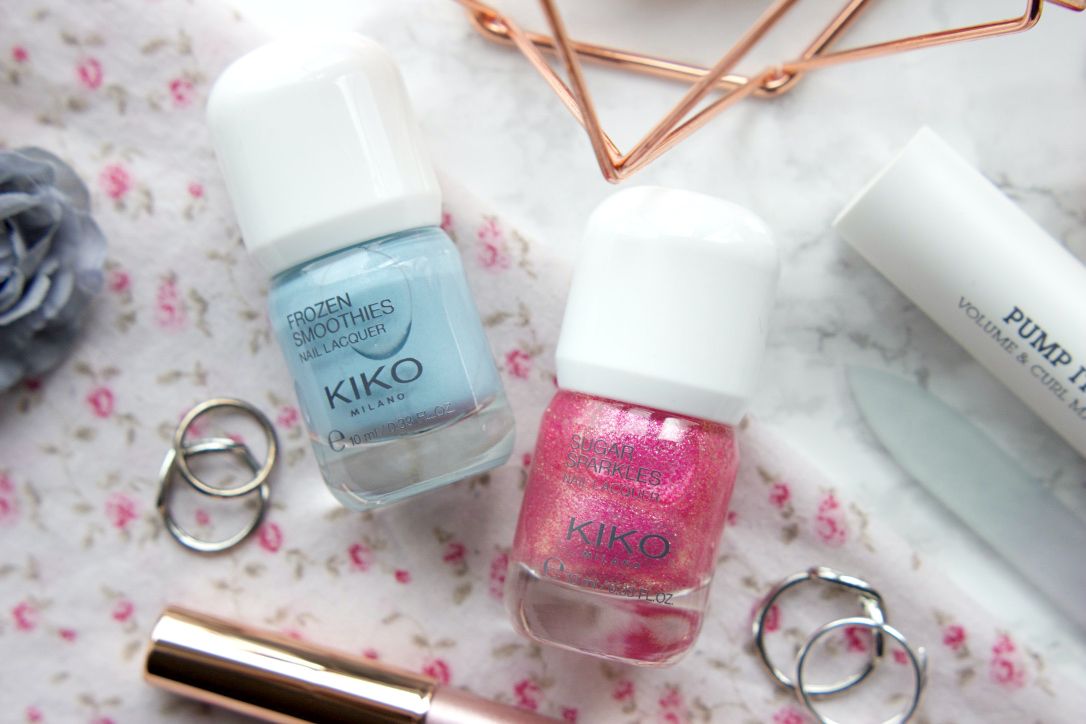 At the checkout I also fell for the till operators upselling skills and picked up a Pump It Up Volume & Curl mascara as they were £5 off. The brush has a hollowed middle between the two bobbles, apparently for better distribution of the mascara. I'm not too sure it's going to be my kind of thing but thought I'd give it a try!
I'll try and report back soon on how I found most of these products. The nail polishes will definitely be featuring in an upcoming Manicure Monday post so keep an eye out for those!
Have you picked anything up for Kiko recently? Let me know in the comments.