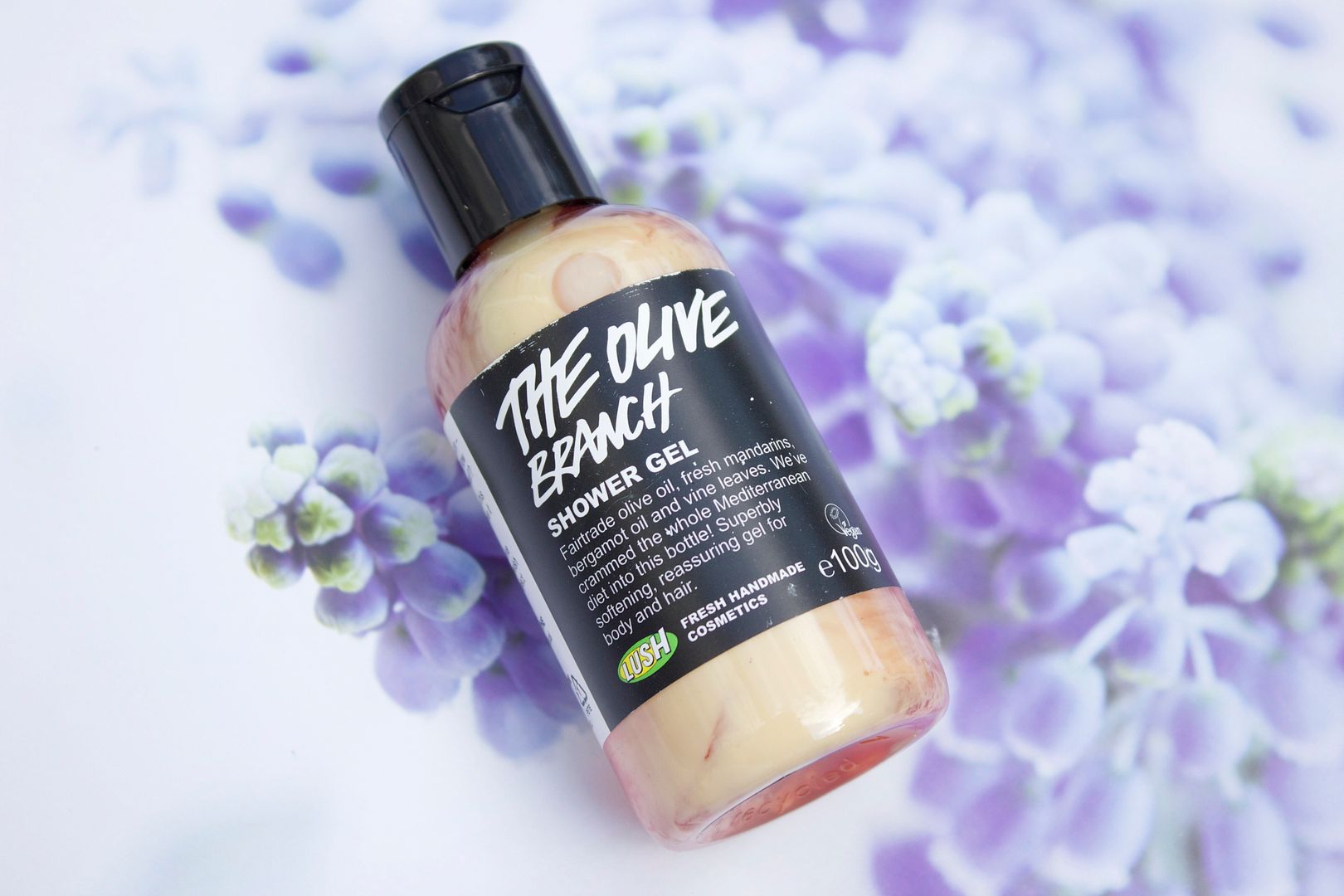 The Olive Branch Shower Gel - £4.50*
Another Lush shower gel for you today and another one that has become a firm favourite of mine. I must admit when I saw it in store I thought it looked…weird. As you can probably tell it contains olive oil, which obviously seperates from the rest of the product and it just put me off, but after visiting an event at Lush recently I was given this in a goody bag and I am so, so glad as I now love it! You should definitely not judge a shower gel by its cover…or something like that.
You should definitely give this a shake before use just to mix up all the ingredients, which includes vine leaf infusion, mandarin juice, bergamot, lemon and orange flower. The scent is just lovely and really fills the bathroom, much like the
Flying Fox
shower gel that I recently reviewed. The product itself is a lot runnier than other shower gels from Lush, but it really sinks into the skin and leaves a gorgeous scent behind as well as leaving it really moisturised and soft.
I absolutely love this and use it on a regular basis. For £4.50 you can't really go wrong as it lasts a really long time too. I will definintely be repurchasing this when it runs out and might even go for the bigger 250g or even the 500g versions.
PS. Did you know you can use Lush shower gels on your hair? I've yet to try it but would love to hear your thoughts if you have!