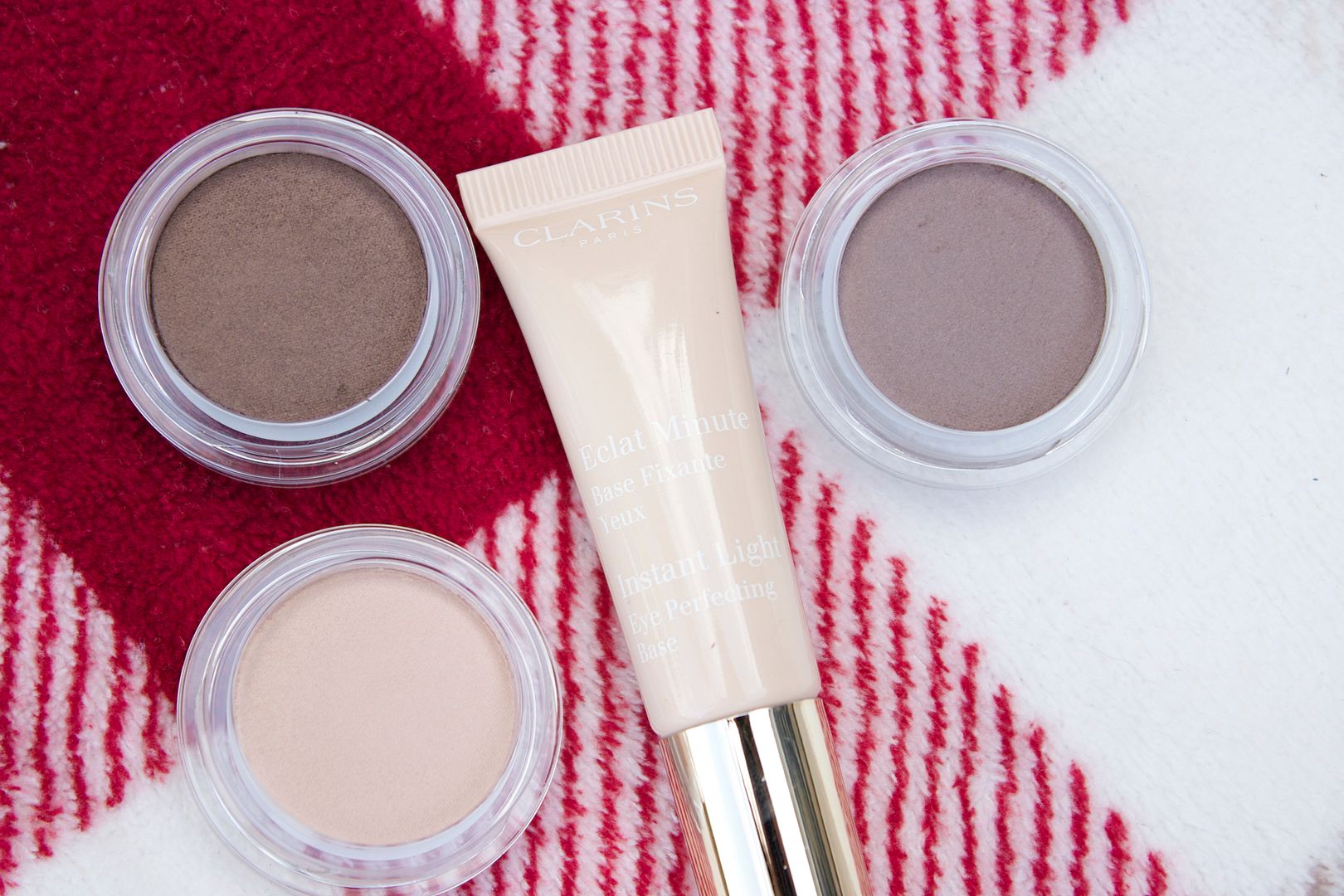 Clarins Ombre Matte Eyeshadows in Nude Pink, Earth and Rosewood - £19 each*
Clarins Instant Light Eye Perfecting Base - £22*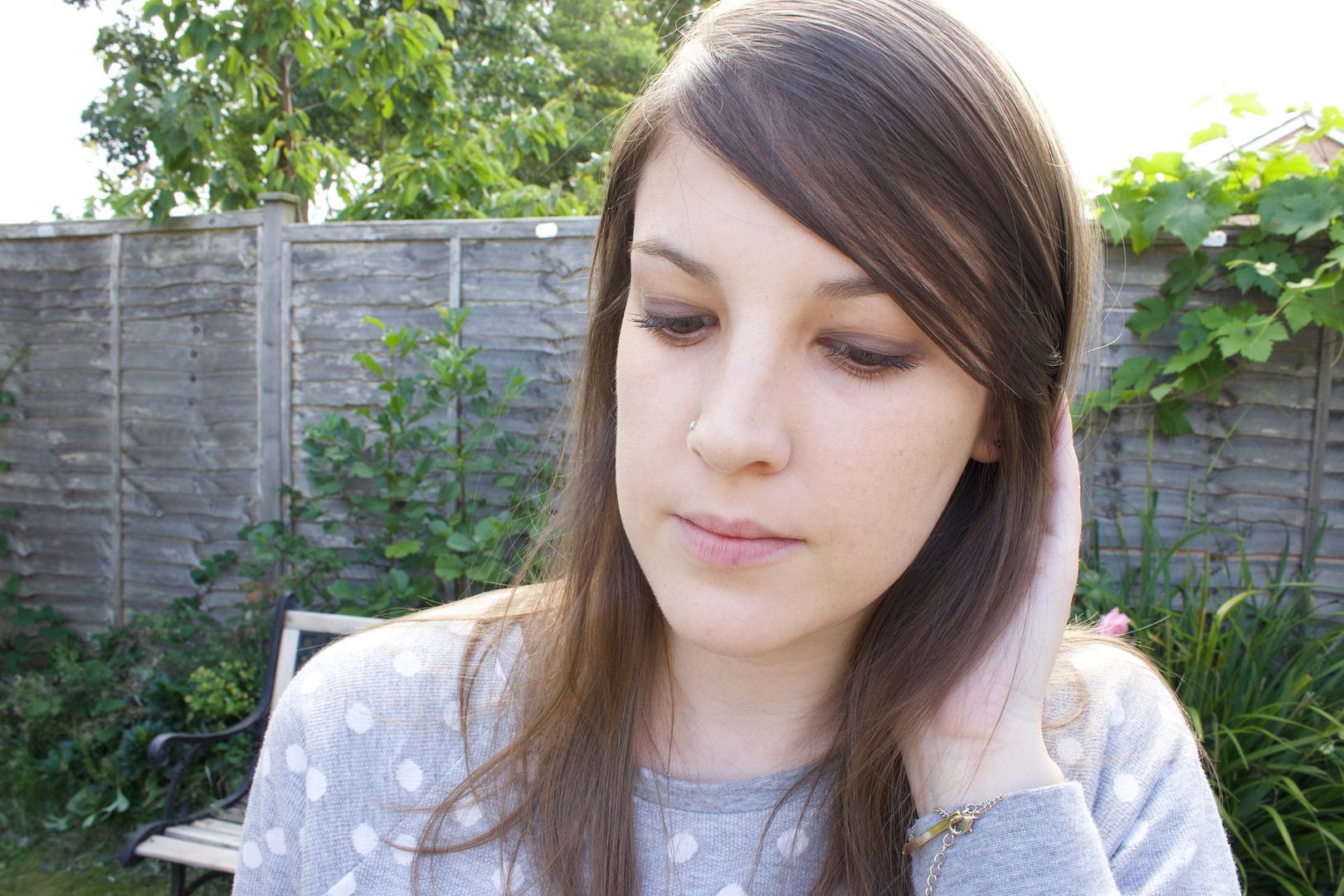 Clarins Ombre Matte Eyeshadow in Earth*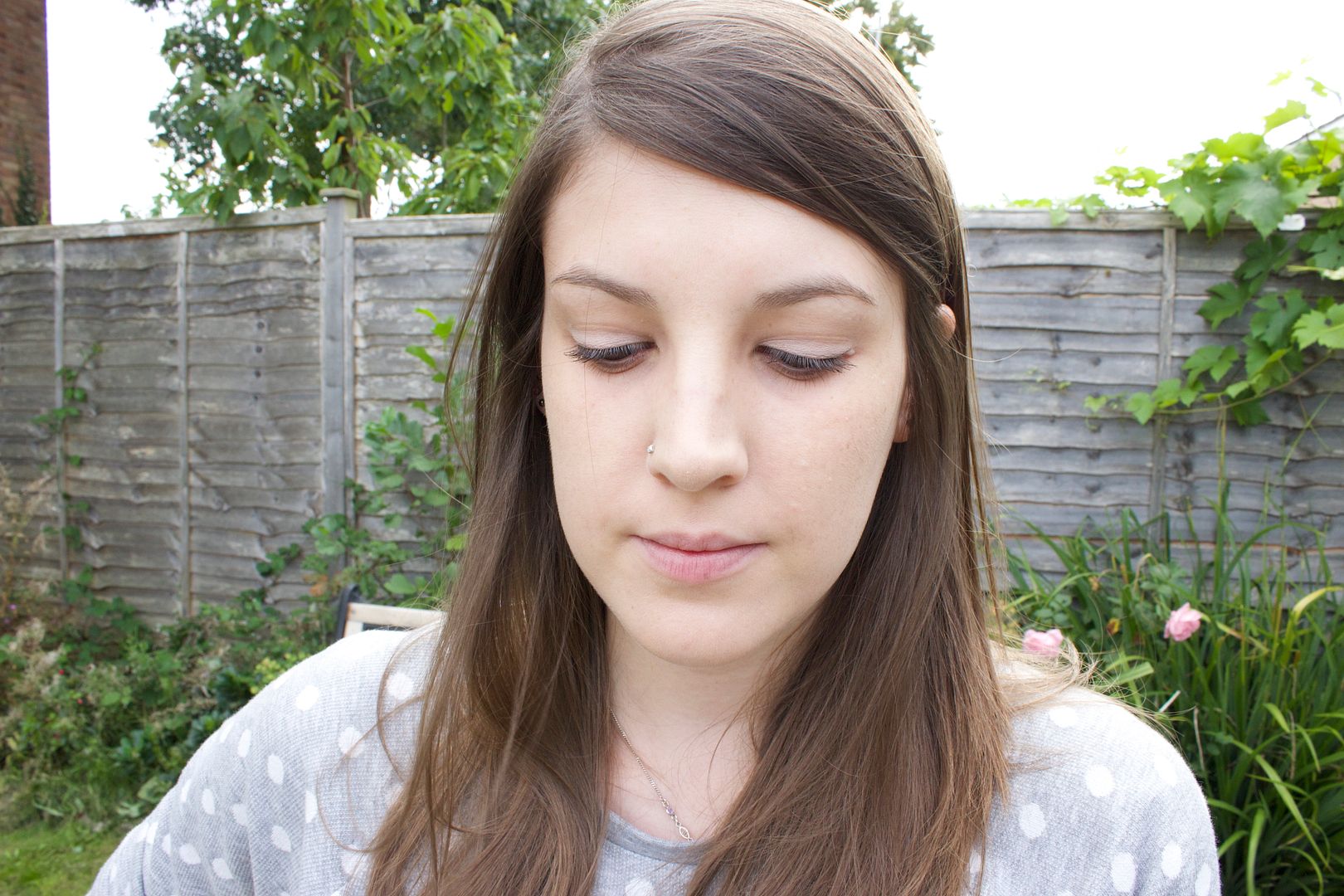 Clarins Ombre Matte Eyeshadow in Nude Pink*
Clarins Ombre Matte Eyeshadow in Rosewood*
I'm sorry to say it but I'm secretly pleased that autumn is coming. I've already been snuggling under my blanket in the evenings. It's getting darker earlier and earlier and although it will be cold soon I really like autumn/winter because it means I can wrap up lovely and warm.
The colours of autumn are also something else I love about it, whether its the colour of the leaves falling off the trees or the colours of the latest fashion and beauty trends. They're always warm and inviting and its not different with the new Clarins Ladylike collection for autumn 2014.
The new collection really focuses on the eyes and creating a strong, yet soft character. There's six new eyeshadow shades to choose from and I was very lucky to be sent Earth, Nude Pink and Rosewood. Earth and Rosewood are very similar brown shades, which are always my go to colours. The Nude Pink does what it says on the tin really…I personally don't think it suits me very well so it will probably be finding a new home, but I'm sure it'd look fab on other people.
The shadows are absolutely gorgeous and velvety soft to apply. There's barely any fall out at all and they stay put all day long. They're a lovely mix of soft and strong and perfect for autumn too.
I was also sent the Instant Light Eye Perfecting Base, which is a luxury primer that aims to even and brighten the finished look of your eyeshadow. It also helps it stay put all day and it contains oat extracts, which help smooth eyelids. It's pretty much magic in a tube and it ticks off everything it says it does. You only need to apply a tiny bit to the lid and then apply your eyeshadow. It does a brilliant job of brightening your finished look and keeping it set in place for hours upon hours.
I'm such a huge fan of Clarins so I'm really impressed with everything I was sent. I'll certainly be using everything to help create lots of autumnal looks and it'll take me far into winter as well.
Have you tried anything from the new Ladylike collection? Let me know your thoughts in the comments.
This post contains PR samples