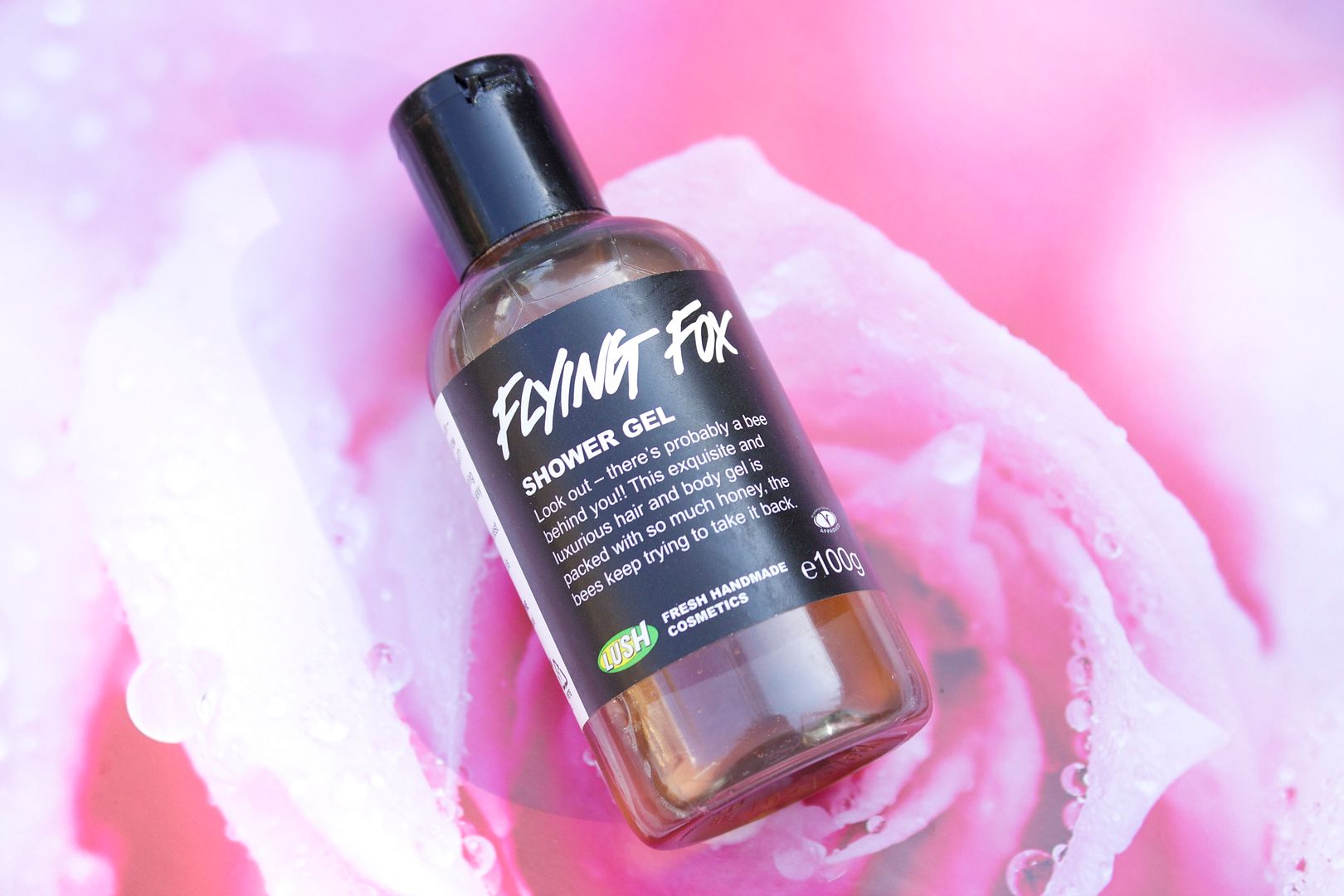 Lush Flying Fox Shower Gel - £4.95
I think you'll know by now that I am a huge fan of Lush. I made an online purchase recently and received a tiny sample of this shower gel packed in with my order and I loved it so much that I purchased the full size version.
I have a thing about shower gels…a lot of them are just overly scented and don't actually clean you so I tend to stick to shower gels like Sanex as they aren't stupidly scented and actually get in and clean your skin. The Flying Fox is an exception to my weird shower gel theory as it has antiseptic and antibacterial properties so really gives you a good all over clean while also smelling absolutely amazing.
This shower gel really fills the bathroom with the gorgeous scent of honey, jasmine, ylang ylang and cypress oil. I could just stand in the shower all day and smell this fragrance.
It also helps to nourish and moisturise your skin and it really leaves it feeling lovely and soft. Essential oils also help to really lift your mood…it's just magic in a bottle really and the best thing about it is that you can smell it on your skin for a couple of hours afterwards as well.
£4.95 for this is really reasonable as it lasts absolutely ages too. I would certainly recommend giving this a go as well as any others in from the Lush range. I have another review of a different shower gel coming up very soon too!
Have you tried Flying Fox from Lush? Let me know what you think in the comments.