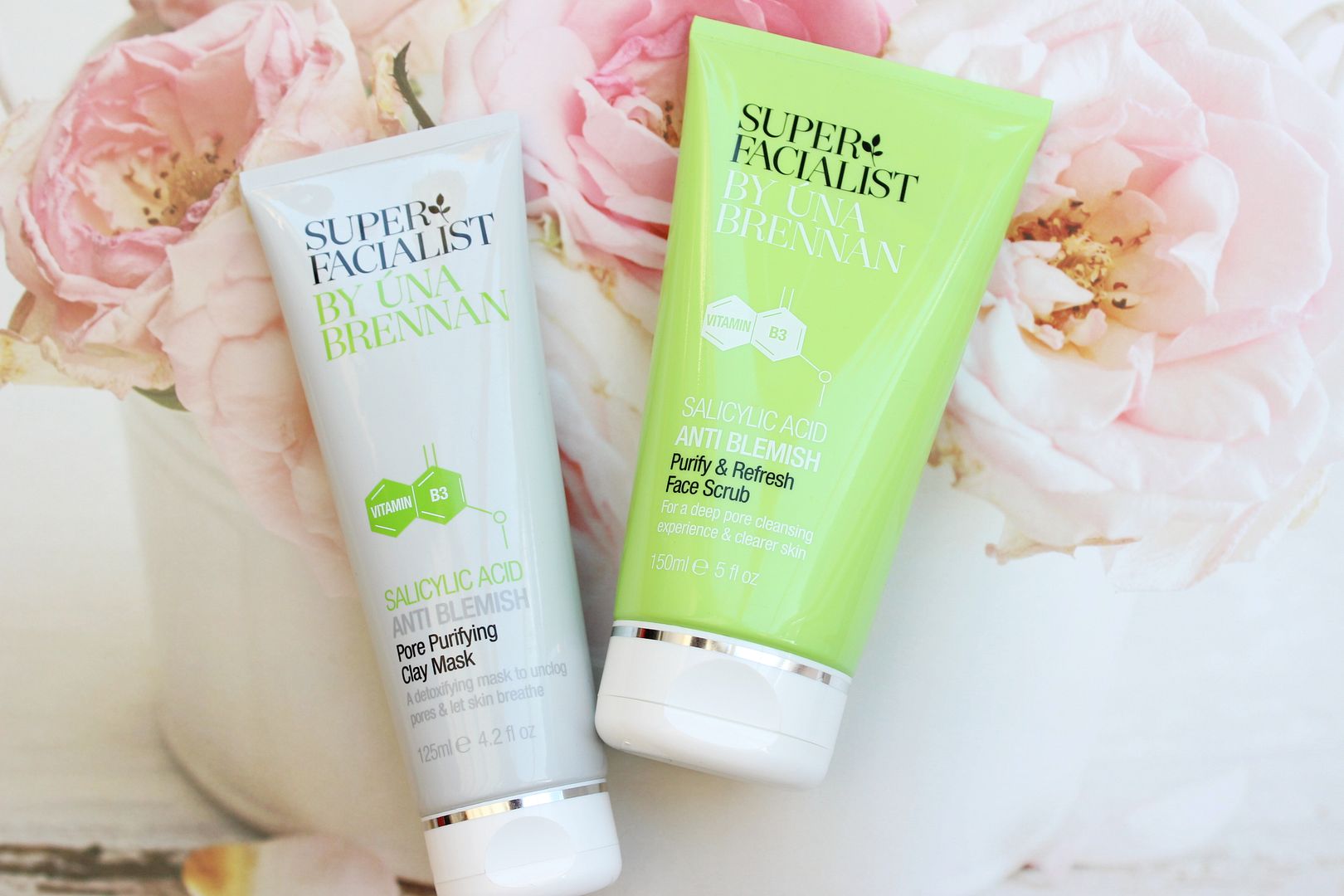 Super Facialist by Una Brennan Pore Purifying Clay Mark - £8.99*
Super Facialist by Una Brennan Purifying Face Scrub - £8.99*
New products alert! I am a big fan of the Super Facialist range from Una Brennan and I use the Tea Flower Clay Mask quite regularly. Before I recently donated it to my sister I was using the Vitamin C Moisturiser on a regular basis too alongside a few other moisturisers.
Anyway, back to the topic. The Super Facialist range now has two newbies joining the family, a new scrub and another clay mask. I've been using these recently and am a huge, huge fan. The clay mask intends to ease congestion so if you're living in a busy city then this is a must. I however, don't really live in a busy city, but I am still reaping the benefits of using this mask. It contains Salicylic Acid and mud from the Dead Sea, which helps to cleanse deep into the skin and leave it feeling fresh and revitalised.
It's not too thick and not too thin, just perfect to apply, which you do and then leave for five minutes before removing. After removing my skin feels ultra soft and really rejuvenated. My skin is really thanking me for using this mask as it really does leave my skin feeling clean, which I've not experienced with other masks. It really feels like the grime of the day/week has been shifted quickly.
The scrub scared me at first. I'm not really a fan of scrubs on the face, mainly because my skin is so very sensitive and ones I have used in the past have caused me lots of trouble, however I thought I'd man up and give this a go. I'm really glad I did because the scrub is extremely gentle, despite containing Salicylic Acid, which is a pretty scary sounding ingredient. The beads within the scrub are really teeny tiny and help to exfoliate the baddies away. You can use this on a daily basis but I personally wouldn't. I've been using it once a week for a little pamper session and I've really seen good results as areas where I have big pores are really improving already.
Together these products are absolutely fab. They compliment eachother nicely and my skin feels lovely after using them, really clean and fresh. I'd definitely recommend!
Have you used these? What are your thoughts?
This post contains PR samples