Bee Good Honey & Propolis 2-in-1 Cream Cleanser - £11.50*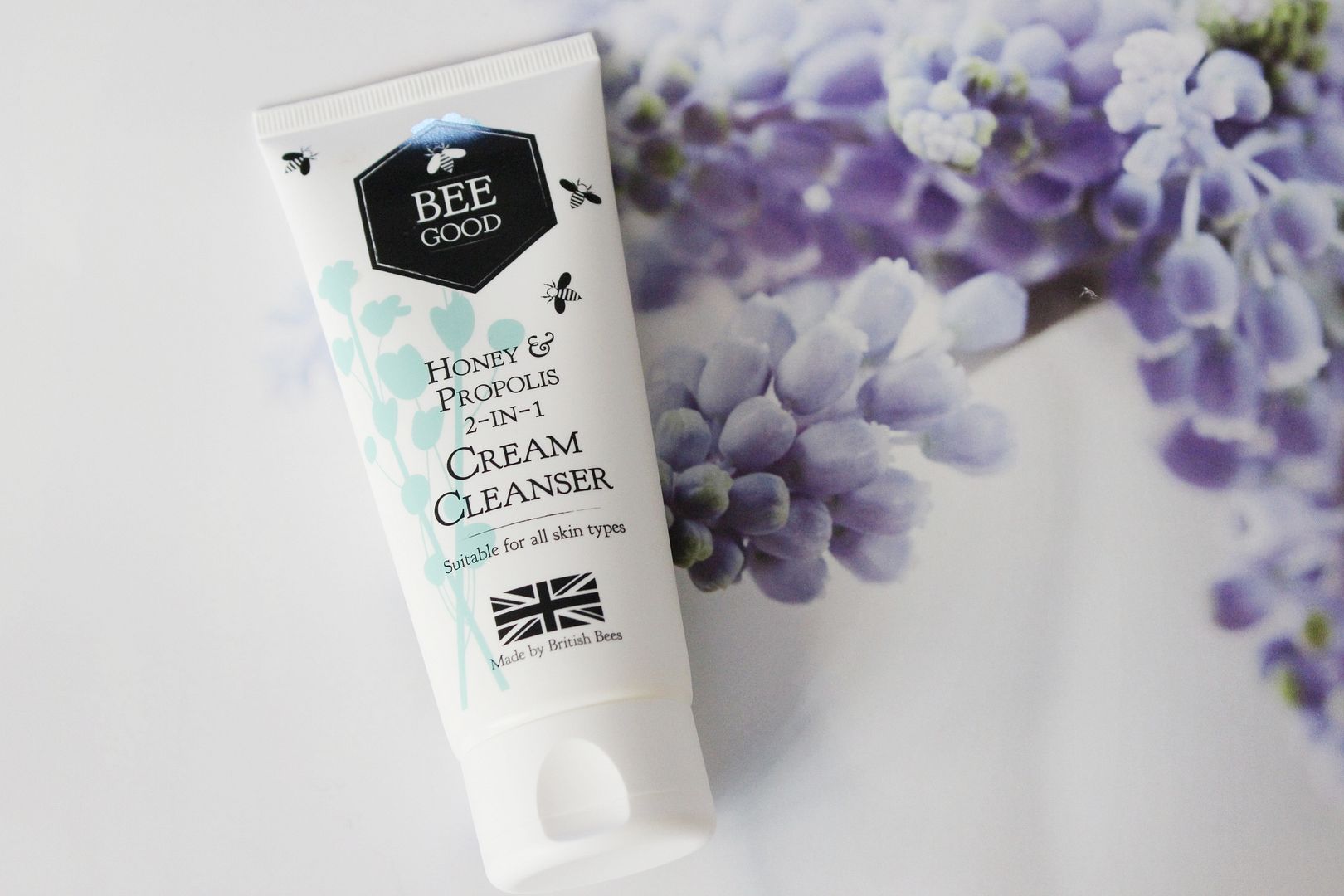 I have been looking for a new cleanser for a little while. I'm not sure if anyone else has experienced this but my skin tends to get used to products and they no longer have such a good effect anymore so I was really glad to receive this from Bee Good. I have seen lots of bloggers talking about Bee Good recently and I was itching to get my hands on some products to try out.
Honey-based products seem to be pretty popular at the moment and I have to admit that I've totally jumped on the bandwagon. The scent is just a-mazing and the best thing is, the cleanser is suitable for all skin types, even mine, which is ultra sensitive. Hooray!
The cleanser is extremely rich and creamy and it just sweeps away the grime with ease. It's super moisturising and leaves my skin feeling refreshed and clean and ready for the day ahead. I've been absolutely loveing this and have quickly incorporated it into my daily routine.
The best part is all the bee-based ingredients are ethically sourced and a share of all profits are put back into beekeeping causes in the UK. I know that the bee population is falling in the UK so anything that helps towards it can only be a good thing. I'll definitely be purchasing some more products from the range - what ones have you tried? Let me know your thoughts in the comments.
This post contains PR samples