Barry M Gelly Hi-Shine Polish in 'Damson' - £3.99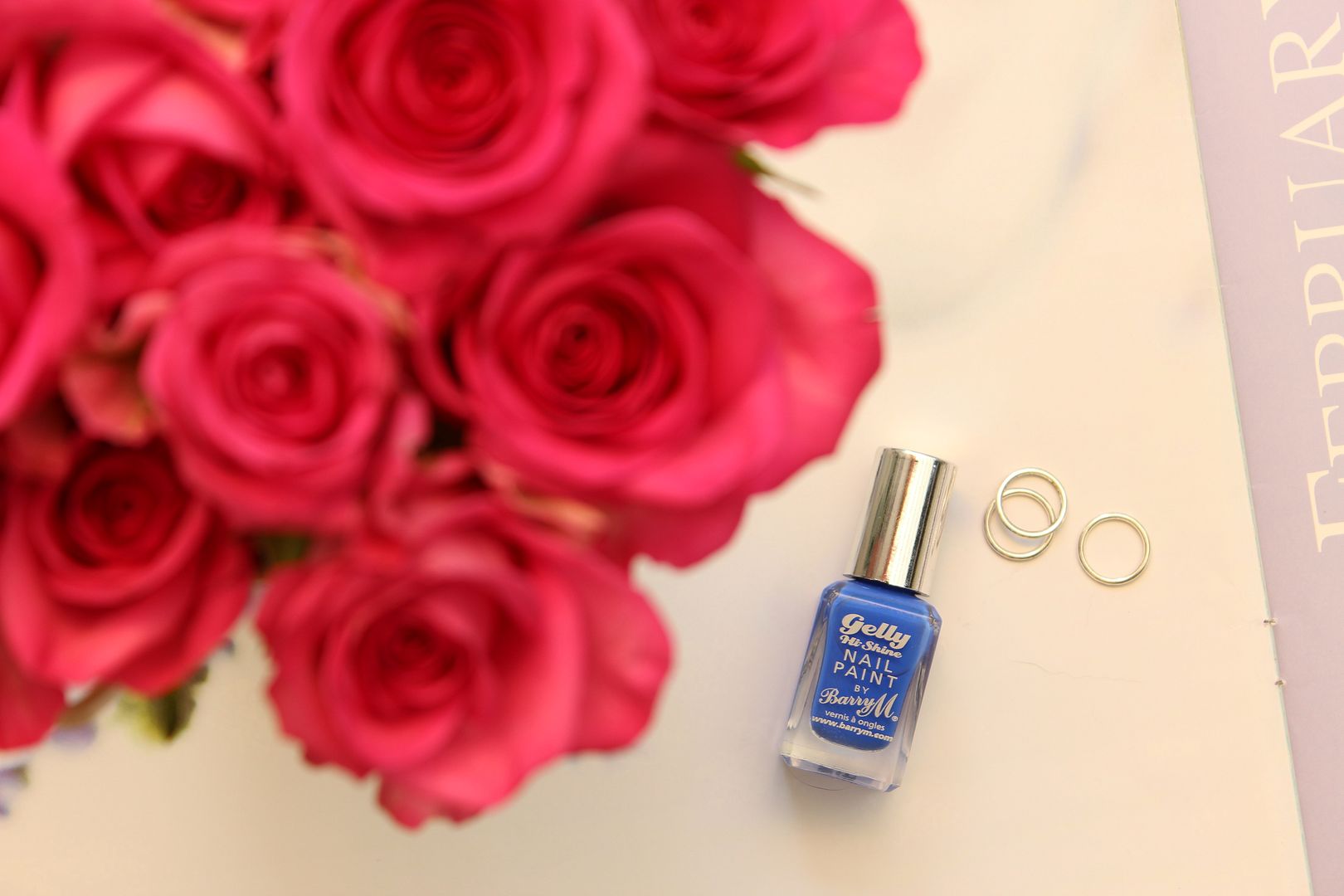 I'm so annoyed at myself with these pictures. I took the polish pictures a couple of weeks ago with a different bunch of flowers but when I came round to photographing the actual polish on my nails the lighting was completely different and I couldn't get it to match. The flowers have since died so I've re-photographed with a fresh bunch. I've now learnt my lesson and know I need to photograph the product and the results all at the same time. If you want to see the original pics you can check them out on the
CherryPie Facebook page
Anyway, this polish is from the new Barry M Gelly range and is so ridiculously vibrant and blue. It really stands out and would be great if you're just wanting to add a little pop of colour to an outfit.
The polish itself is really thick and I only needed one layer to get the finished look above. It is a tad gloopy on application, which is a little annoying, but it does dry incredibly fast though so I can't fault it too much.
I just can't get over how bold this colour is. It's eye-popping and I absolutely love it! It's lasted really well so far with only really minimal chipping. It's so far passed the washing up test and also held out under the bathroom cleaning test too so I'm really impressed it has lasted so well. It's super shiny once it dries, hence the 'hi shine' part of the name, but there's no need for a top coat here, bonus!
Have you tried the new Barry M Gelly Hi-Shine Polish in 'Damson'? Let me know your thoughts in the comments.