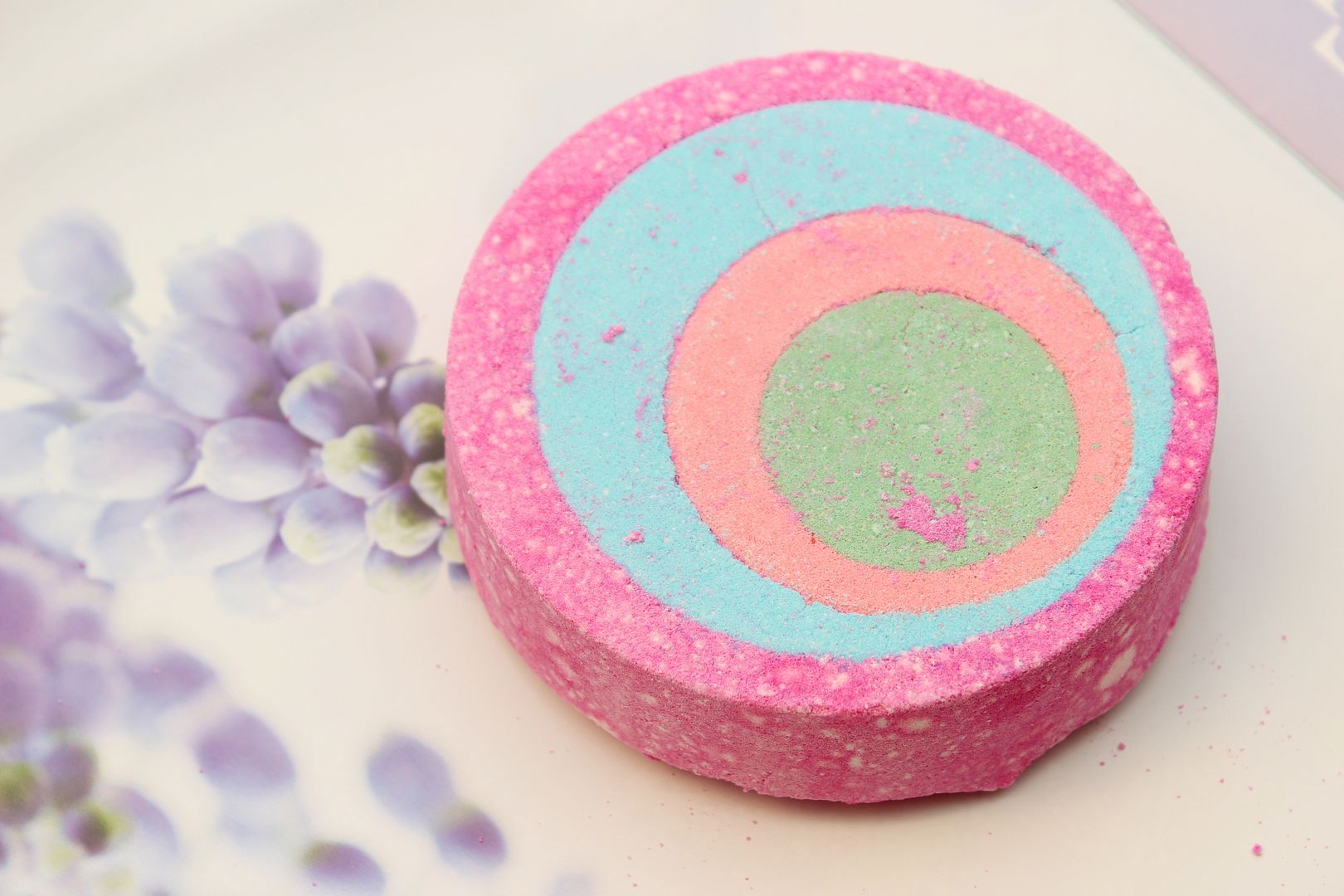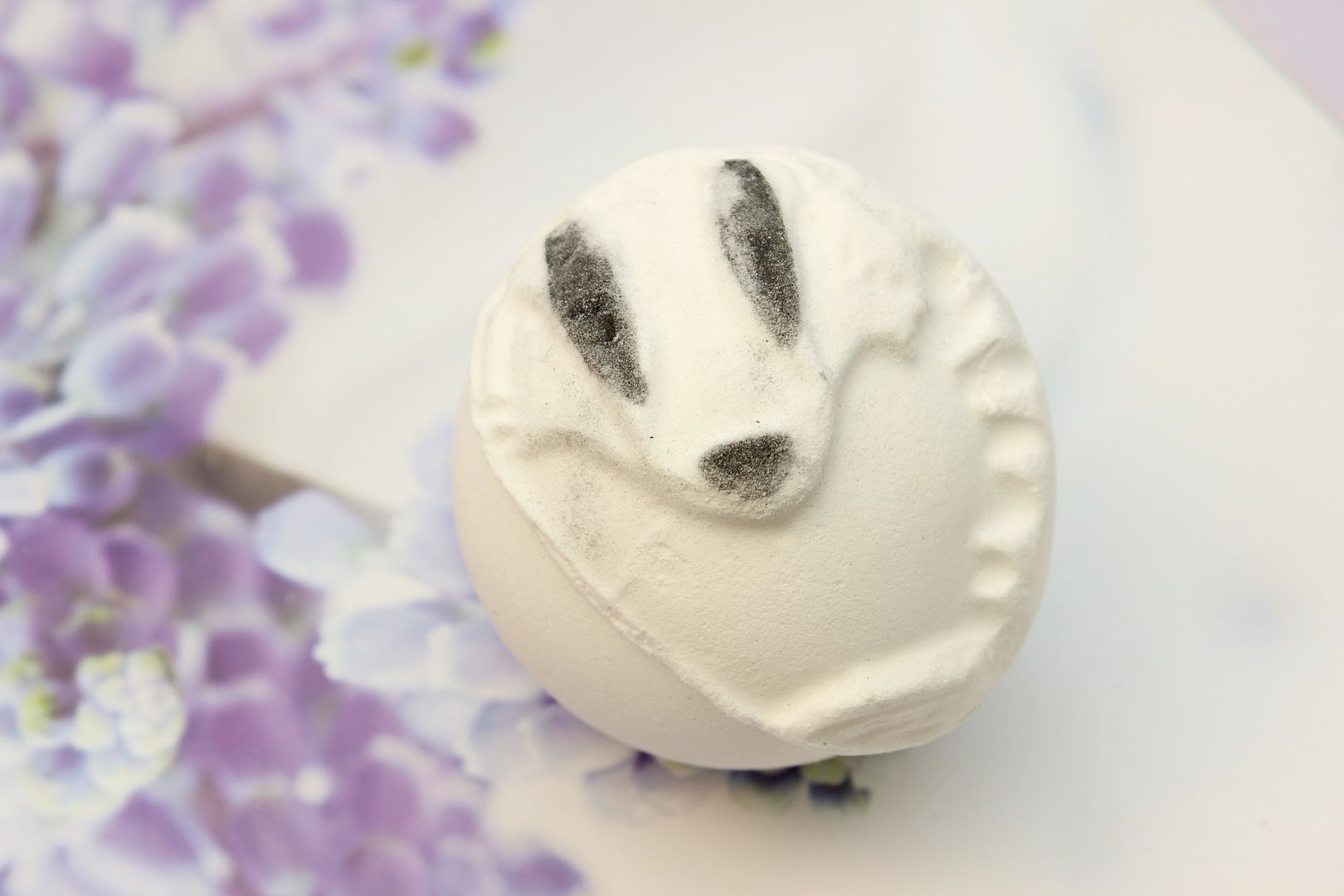 Unfortunately there isn't a Lush store near me so I took the plunge and ordered a couple of bits online. I have seen lots of bloggers posting about the new products for Summer 2014 so I thought I'd play it safe and order the Granny Takes a Dip bath bomb and the May Day bath ballistic.
The Granny Takes a Dip bath bomb REALLY caught my eye due to the colours. It's absolutely huge as well so you really get your money's worth. It's packed full of ginger, pepper and lemon and turns the water all sorts of different psychedelic colours. The lemon scent intends to wake you up and rejuvenate you a little while lemon oil will boost your mood and the ginger and pepper gives a lovely warming feel.
I can't find the May Day bath ballistic on the website any more, which is a shame. Perhaps it has sold out? It was a limited edition release after all… but if it does make a comeback I would recommend purchasing it. Every penny from products sold went towards anti-badger cull projects in the UK. The bath ballistic itself contains fennel oil and antiseptic rosewood oil and just smells divine. For £2.95 this is a real bargain and again, is absolutely huge!
I hate the fact I don't have a Lush store near me. It would be perfect for my little seaside town and I love going into stores and discovering all of the different products available. What are your favourite Lush products?