Barry M Limited Edition Nail Paint in 'Carousel' - £3.99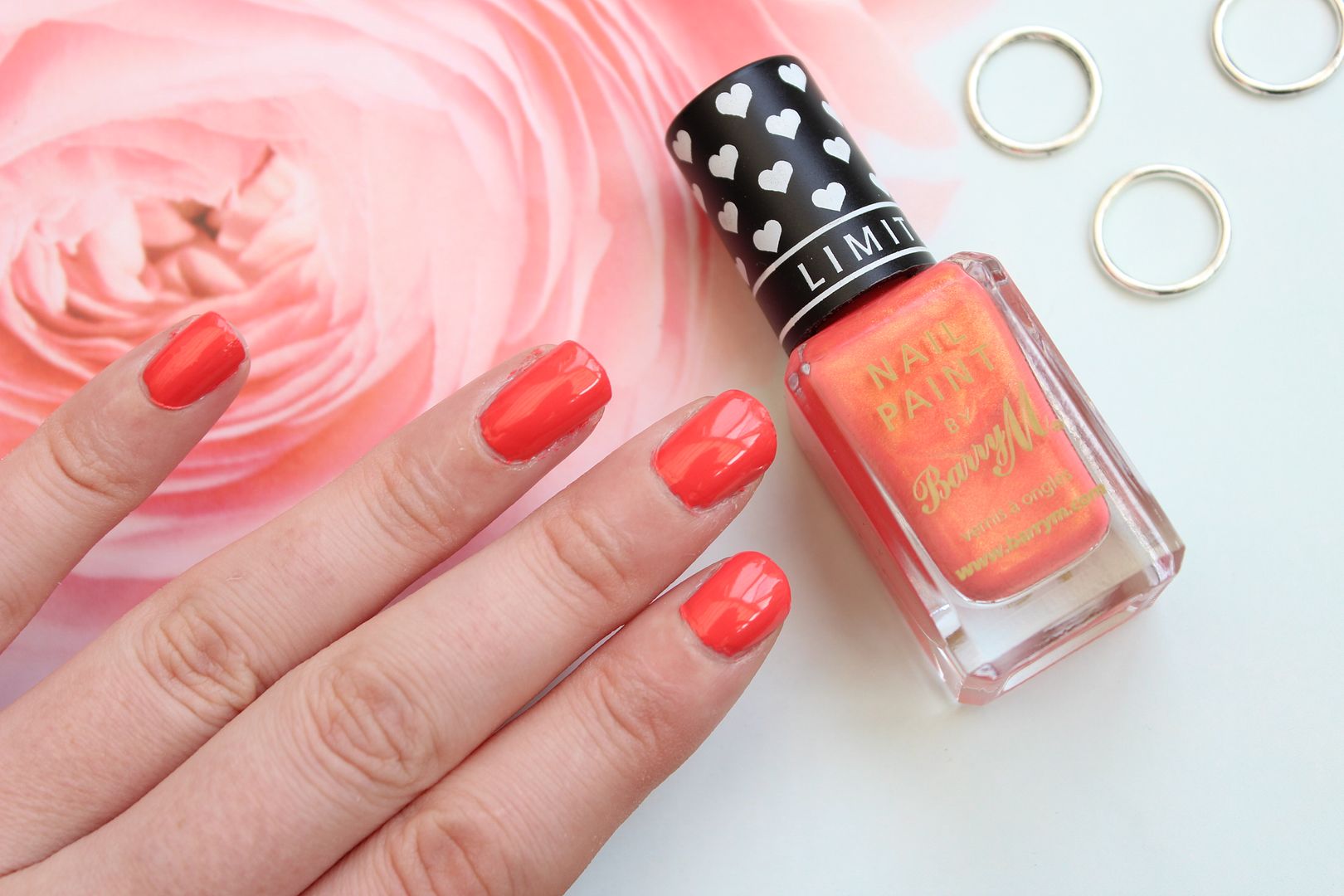 Another new release from Barry M, which you would have spied on
this
post originally. I picked this up as it is a limited edition polish and comes with such a cute heart print lid. What a sucker I am.
The colour in the bottle looks absolutely gorgeous, like a peach/coral shimmer - so, so pretty! It's lovely to apply as well, not too thick and definitely not too thin and streaky. It's just perfect. The colour on the nails is a tad different from what it looks like in the bottle, it's more of a very vibrant coral and there's not so much shimmer once it's on the nail but it's still gorgeous.
I would advise leaving quite a while for this to dry. I initially thought it was dry as it was fine to touch but then realised it wasn't at all, which was pretty annoying. Drying problems aside, I absolutely love the colour of this polish. It's almost neon and it has such good staying power too, with no chips!
I'm so glad I picked this polish up, it's the perfect summer shade. Let me know what colour you're loving for summer.