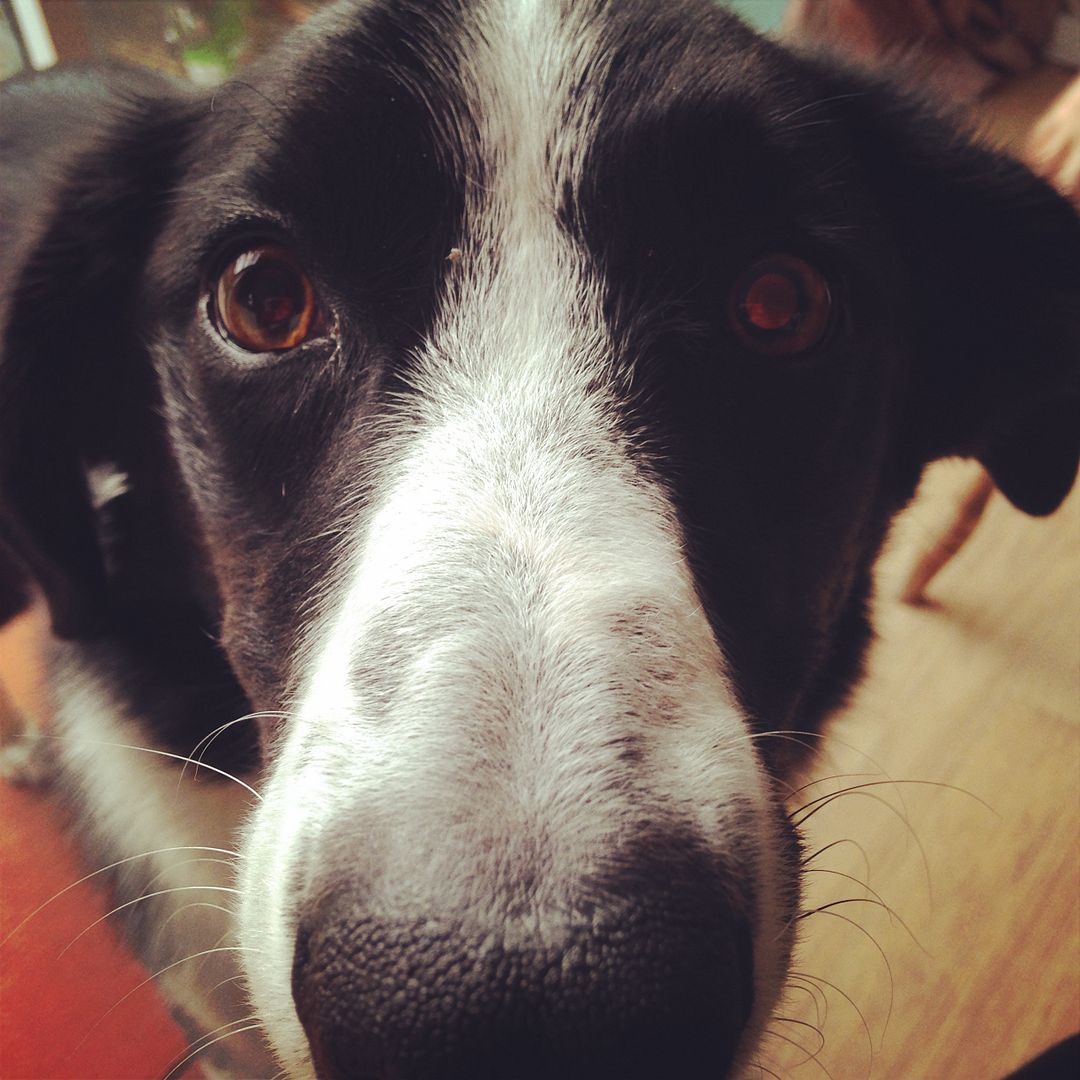 Cheeky Jasper / my first and probably only piece of Easter chocolate / Oscar blue eyes! / Spring! /
Hair products in awesome packaging / The best smelling nail polish / Easter nails!

Follow me on Instagram - @cherryp13
I can't believe another weekend is almost over, but this time next week I'll be enjoying a nice extra long Easter weekend, woo hoo!
I don't have much planned to be honest, except making cakes with Daisy and my sister at some point on Friday, which means I need to buy baking supplies sometime this week. I might try and get on top of blogging and catch-up with the back log of products I have lined up to review. I have also lacked on the outfit posts during the last two weeks, but to be honest I don't really have any interesting outfits to show you all. I'm in dire need of a shopping trip!
Yesterday I woke up ridiculously early at 6.30am as Vince had to go to work but I thought I'd get up and get a few things done. I'd had my chores done by 10.30am and was napping by 11am! Haha! I spent the afternoon at my mum and dad's house, which is what I do most weekends, but the time flies by when I'm there as Daisy is just always on the move and wanting to play.
It was pretty much more of the same today as well alongside some blogging and nail painting. I decided to have a go at some Easter nails and I think they turned out pretty well! I'll be featuring them properly on the blog this coming week, so keep an eye out for them. I also finally got around to using the new Revlon scented polishes, which are really amazing. I picked up Lime Basil, which smells great! I'll be reviewing it on the blog soon too.
Let me know how you've spent your week and weekend! Are you looking forward to the Easter break?