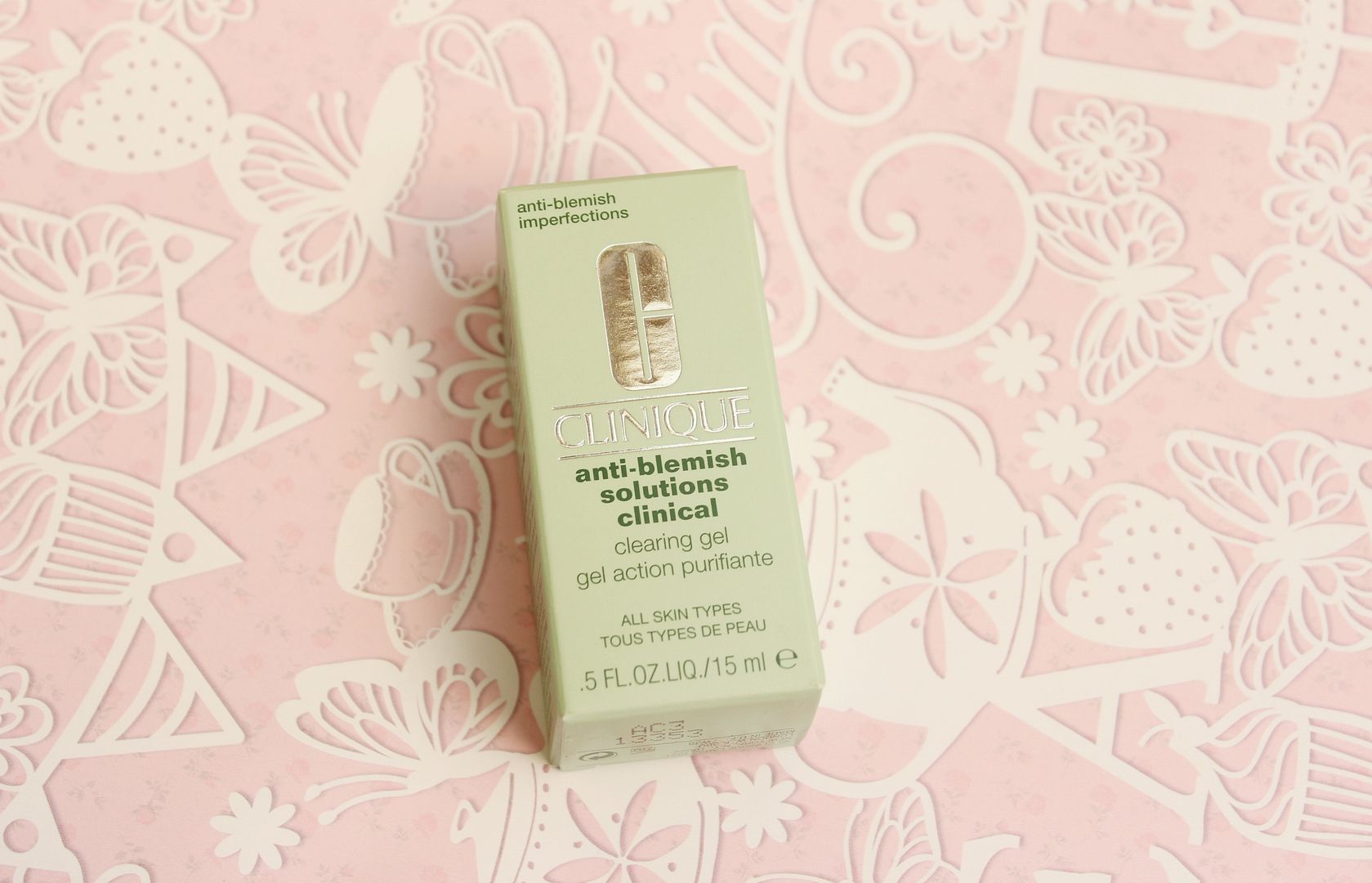 Clinique Anti-blemish Solutions Clinical Clearing Gel - £14*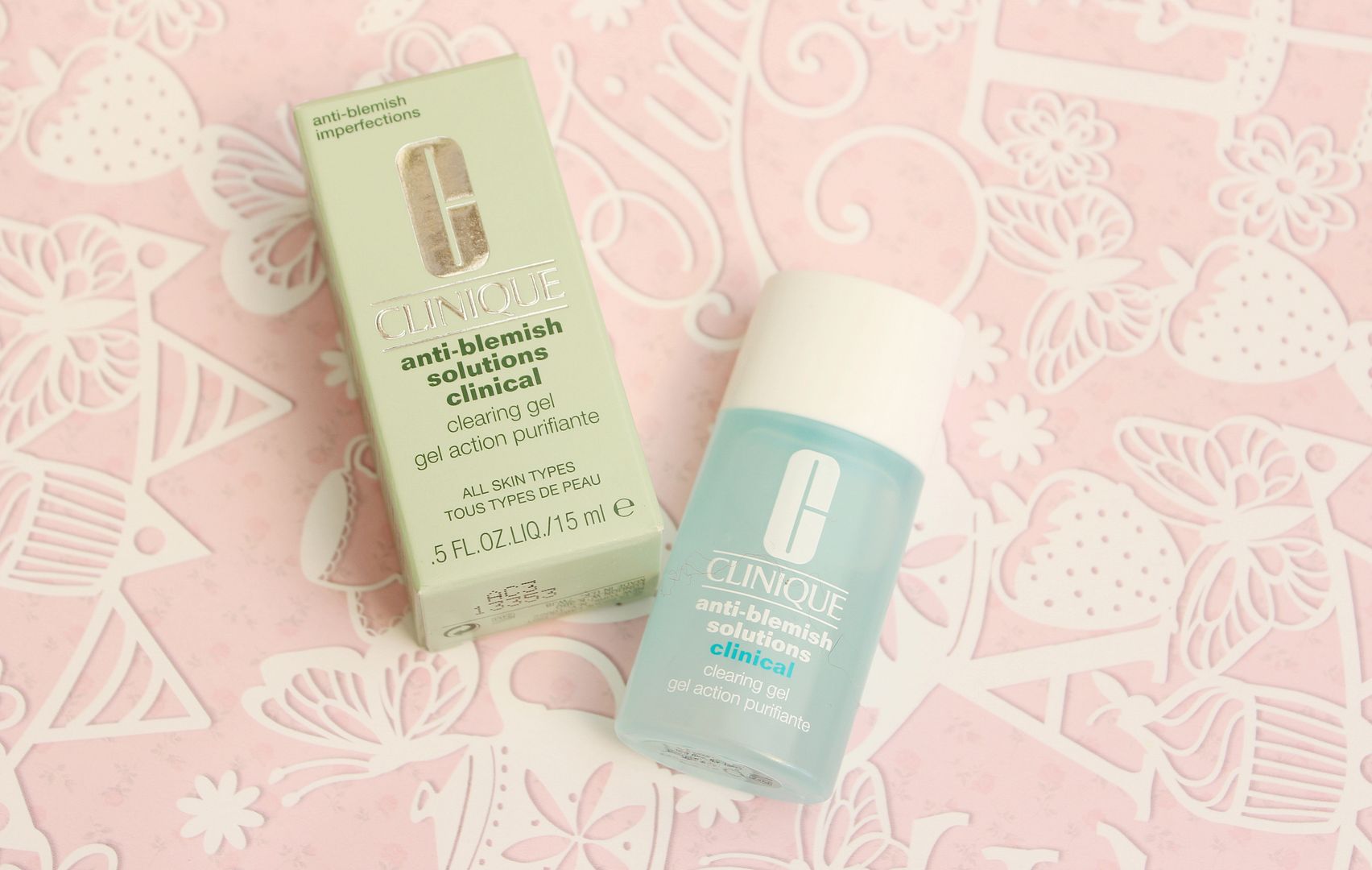 It has been a long time since I have used a Clinique product. I'm not sure why it's been so long but I'm glad the brand is now back in my life.
I was recently sent the Clinique Anti-blemish Solutions Clinical Clearing Gel*, which was released back in March and I have been trialling it for a little while. I have used Clinique spot targeting products in the past but found them a little harsh on my skin, however I'm a big fan of this clearing gel.
The gel has a four in one clearing complex consisting of the following:
Anti-Blemish: Salicylic Acid clears away dead surface cells that clog pores to help resolve and prevent breakouts.

Control-oil: Laminaria Saccharina helps normalise the excess production of oil.

Non-irritating: Sea Whip Extract calms and soothes skin and helps reduce surface redness.

Exfoliate: Salicylic Acid promotes healthy cell turnover.

The gel can be used all over the face or as a targeted spot treatment. I personally haven't tried it all over my face just yet but have been using it to target the odd spot that has reared its head. You simply apply a small amount to the blemish and let it work its magic. The gel forms a thin layer over the irritation but unlike a lot of other spot treatments it doesn't dry out your skin or the area surrounding the blemish. It is fast drying and I've found it to work pretty quickly in reducing redness. If I feel a spot coming on I'll quickly whip this out and apply and it's pretty much gone in a day or two.

For £14 I think this is probably at the very top end of what I would spend on a spot treatment. You do get your pennies worth though as you really only need a tiny amount for each application. I've yet to use this on a really nasty spot but I have certainly seen it successfully work in a flash on smaller ones and it's perfect for applying when you feel one coming on too.

I usually get a few spots brought on by my hormones/tiredness or stress and this is perfect for popping in your make-up bag or hand-bag so you always feel confident about your skin.

Have you tried this blemish targeting treatment? Let me know your thoughts in the comments.
This post contains PR samples