Santoro London scottie Dog Journal and pen - £13.99*
Santoro London Scottie Dog pen - £4.99*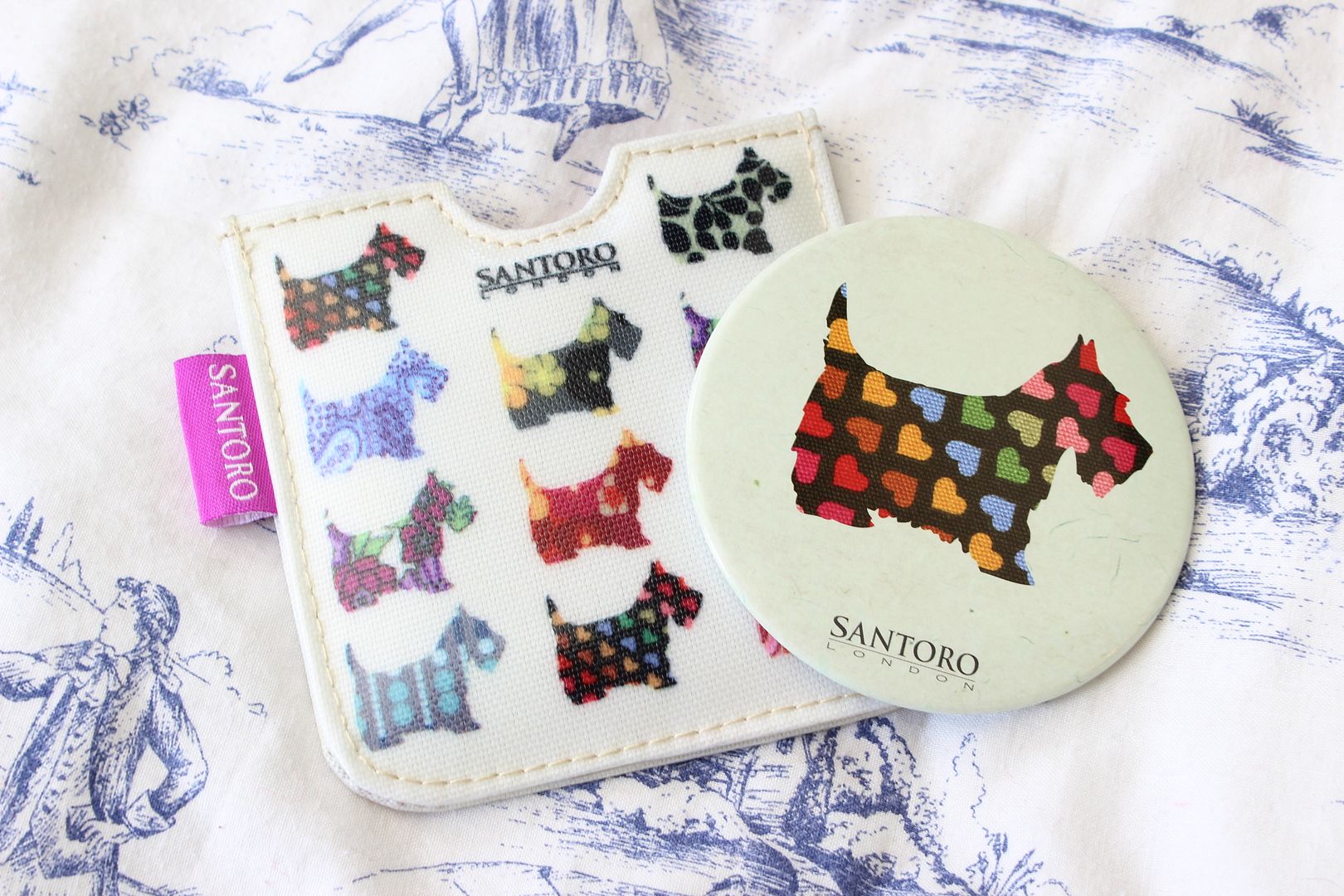 Santoro London Scottie Dog pocket mirror - £9.99*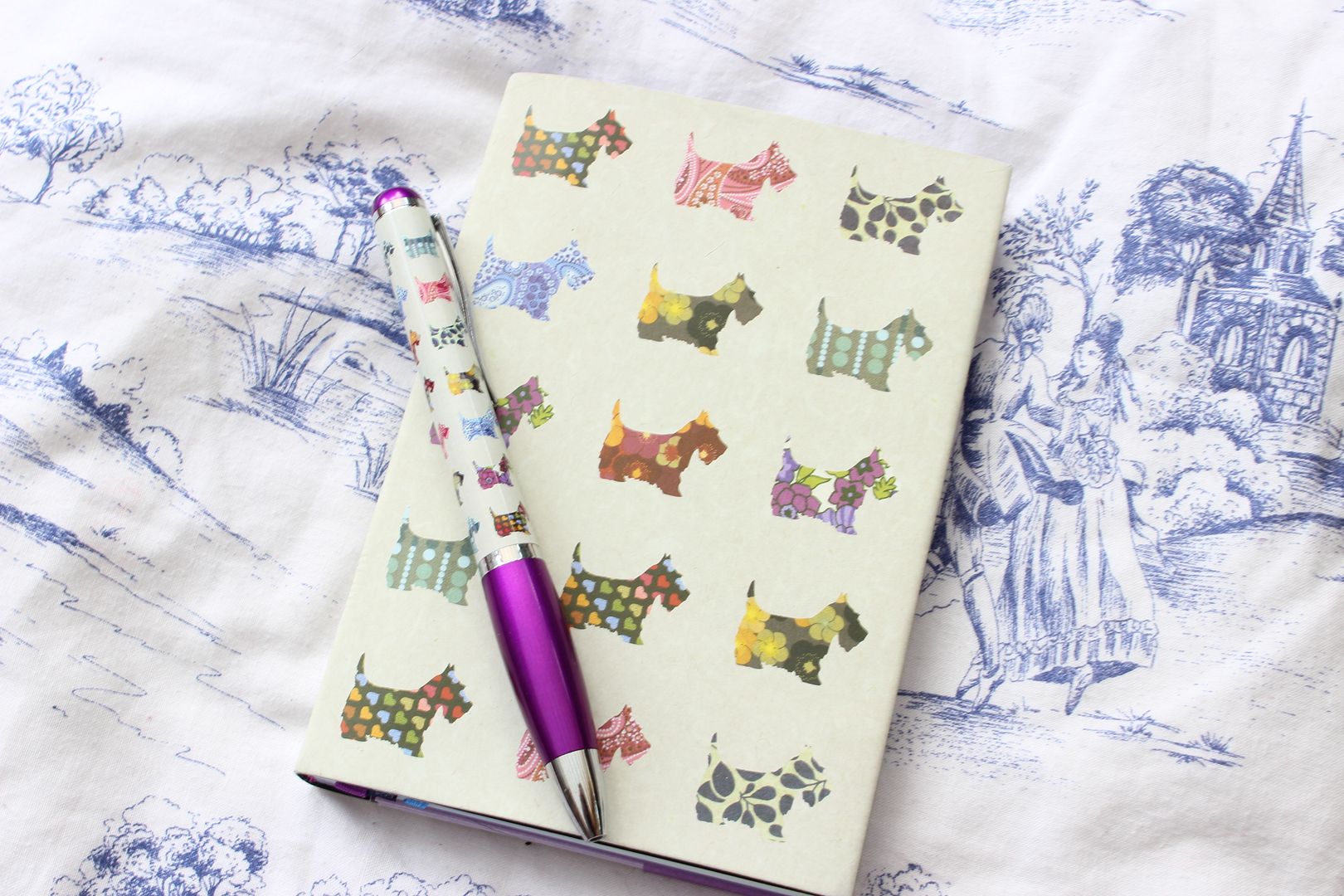 I don't know about you but when I was in school I used to
love
stationary. I don't mean love stationary like a normal person, I mean I was a pen and pencil case collecting freak. I adored pretty notebooks and I had all of the scented gel pens but I'd never use them because they were too perfect. After every school holiday I would get a brand new pencil case and notebooks because I 'needed' them for my school work.
As I've got older the stationary freak in me has died down a little bit. I do enjoy the odd pretty notebook every now and then but I do still ask for a diary and a notebook every single Christmas without fail. When I was contacted by
Santoro London
and asked if I'd like to review some products I just couldn't refuse. It didn't take me long to spot the
Scottie Dog collection
and immediately request something from it.
The very lovely people at Santoro picked a couple of bits from the collection and sent them to me in an adorable scottie print gift bag, which as gone straight in my cupboard, ready to be re-used for someone's birthday gift! Haha! Anyway, I was sent an adorable notebook and pen, a funky purple pen and a little mirror for my handbag. At first glance you can't help but think of the Radley designer scottie dog but this collection is much more interesting and reasonably priced.
The notebook is not just a notebook, it also includes a book mark and a handy little built in back pocket. It doesn't just contain boring lined pages either, each section is a different colour and includes a different dog from the collection. It's a really lovely notebook, perfect for keeping in your handbag and writing down all your blogging ideas!
The stationary lover inside me absolutely loves a pretty pen and these are no excuse. I do like to have pens around as I'm always in need of one. The purple one here attaches to the notebook with an elastic band so you've always got one ready to jot down anything you feel. The mirror is super cute too and comes in a special little pouch to stop it getting dusty and damaged. I really love the whole collection and would recommend the entire website.
There is so much to choose from on the website and the collections are really interesting too. I particularly like the
raining cats collection
, so cheeky! Everything is pretty reasonably priced too and I would definitely recommend putting together little goody bags as birthday presents!
What are your thoughts on the scottie dog collection? Let me know in the comments.