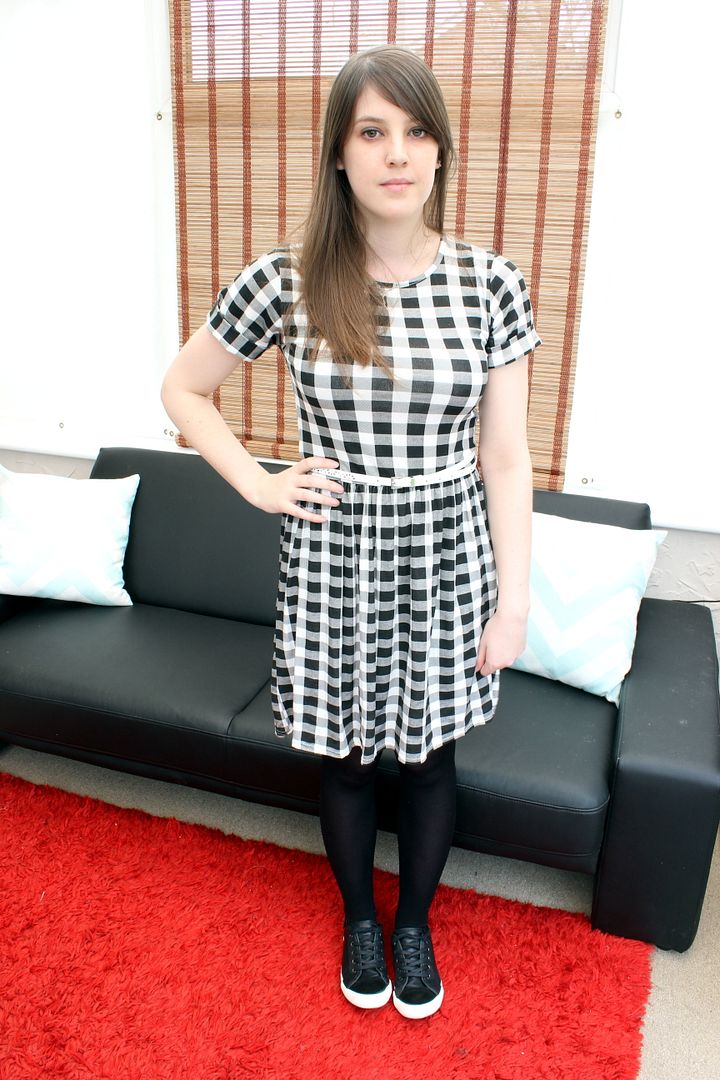 Black and white check dress - £9.95
Next low top trainers - £28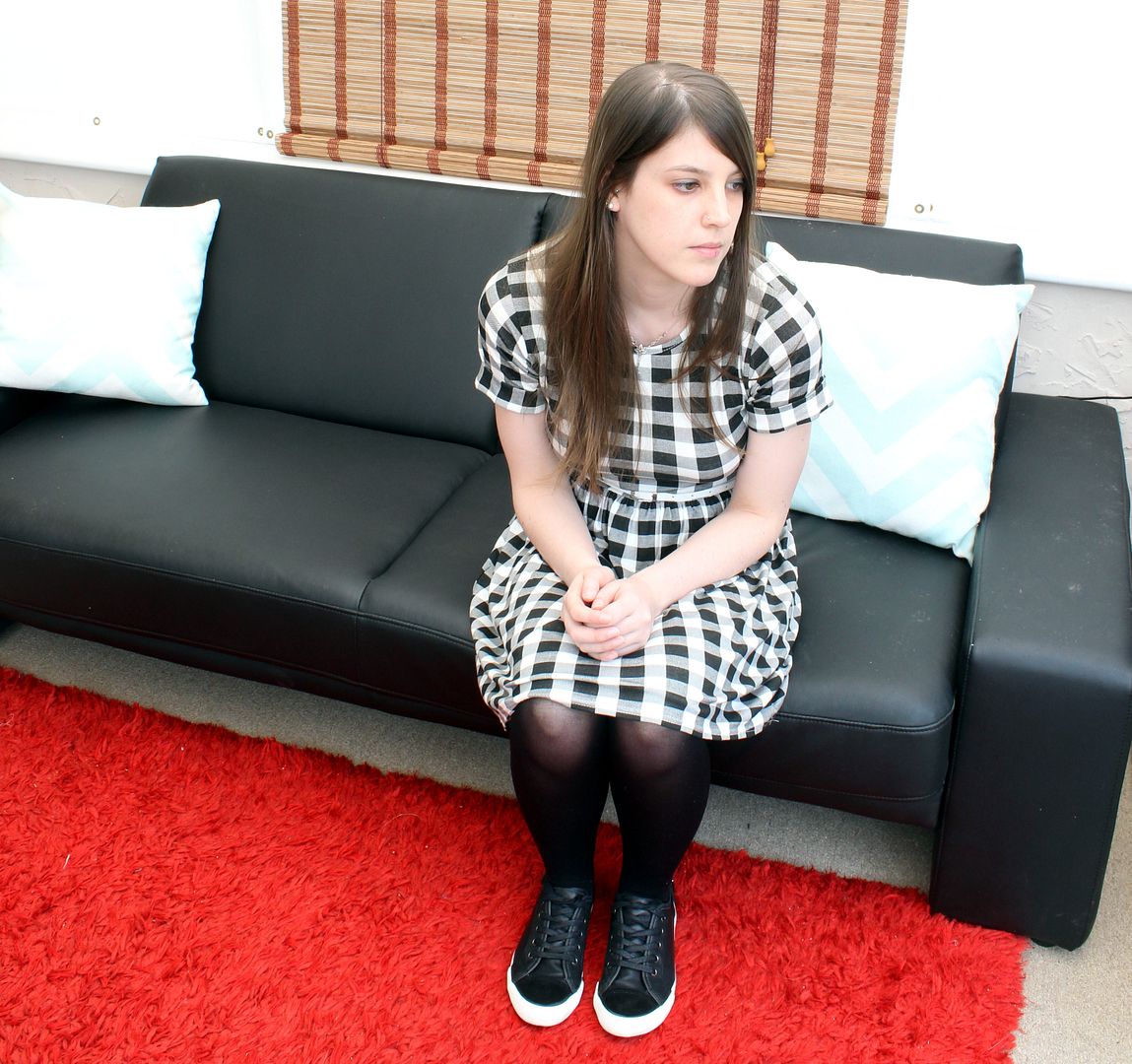 It seems a bit silly to be wearing tights with this when it's been so nice out but I guess there will still be the odd chilly day or two. I actually picked this dress up from eBay of all places. I spotted it on a blog wish list (I forget which blog as so many have featured it recently) and I bought it straight away, without a second thought. On arrival I discovered it's actually a Primark dress so I was pretty happy and it arrived in about two days, which is brilliant.
To put it simply, it's a tshirt dress, so there's not much in the way of fit/shape so I added a little waist belt that I had hanging around and I think/hope it breaks the pattern up a little bit and gives me a bit more shape. I think this dress is perfect not only for the chillier days but also for the hotter days teamed with a pair of sandals and what's even better is that unlike most tshirt dresses, this isn't see through!
I picked up the low top trainers from Next recently after I went shopping there with a gift card. I love the faux leather and the suede toe and they're so comfy too. I think they're pretty reasonable for the price as they'll last for years.
What are your thoughts on the black and white check trend? Let me know in the comments…
PS. Happy April!