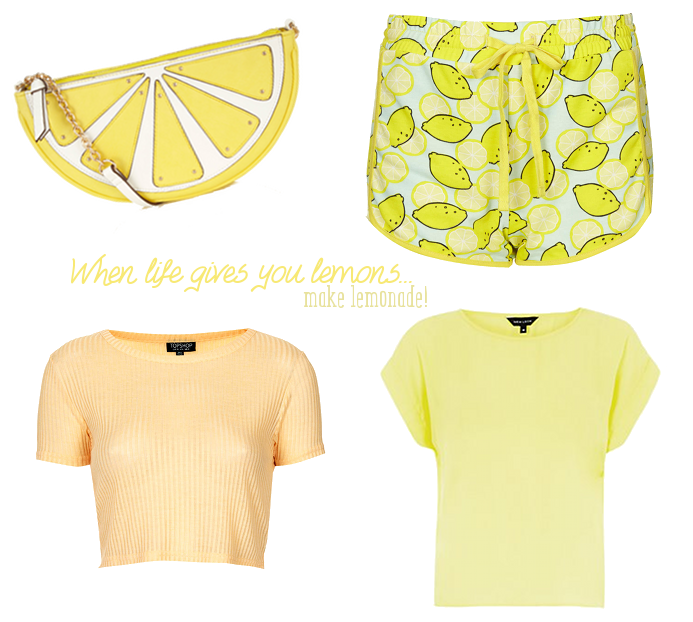 In a couple of magazines and on some blogs recently I've been spotting a bit of a trend for lemon yellow and lemon print in general. It's the perfect shade for bringing summer straight into your wardrobe even if it's miserable outside. It's also a trend championed by Kate Spade in her spring 2014 collection.
It's perfect for a pop of colour teamed with another plain shade, or if you're brave enough, why not pair it with more yellow or a wild print. I personally would go for the New Look Crop Tshirt worn with a pair of Black Polka Dot Shorts or a plain black skater skirt, however you don't want to go too bumblebee-esque so be careful. Yellow and white are the perfect partner if, unlike me, you can pull the colour off without spilling anything down it!
One of my favourite bloggers has teamed the ribbed crop tee with a pair of gingham jeans, which looks fab. Check out her look
here
. If wearing such a bold colour isn't really your thing but you still want to incorporate it into your look you can do so with accessories. A vibrant yellow bag is fab for added colour, maybe something petite like the above or a big bright shopper.
What are your thoughts on the lemon/yellow trend? Let me know in the comments.