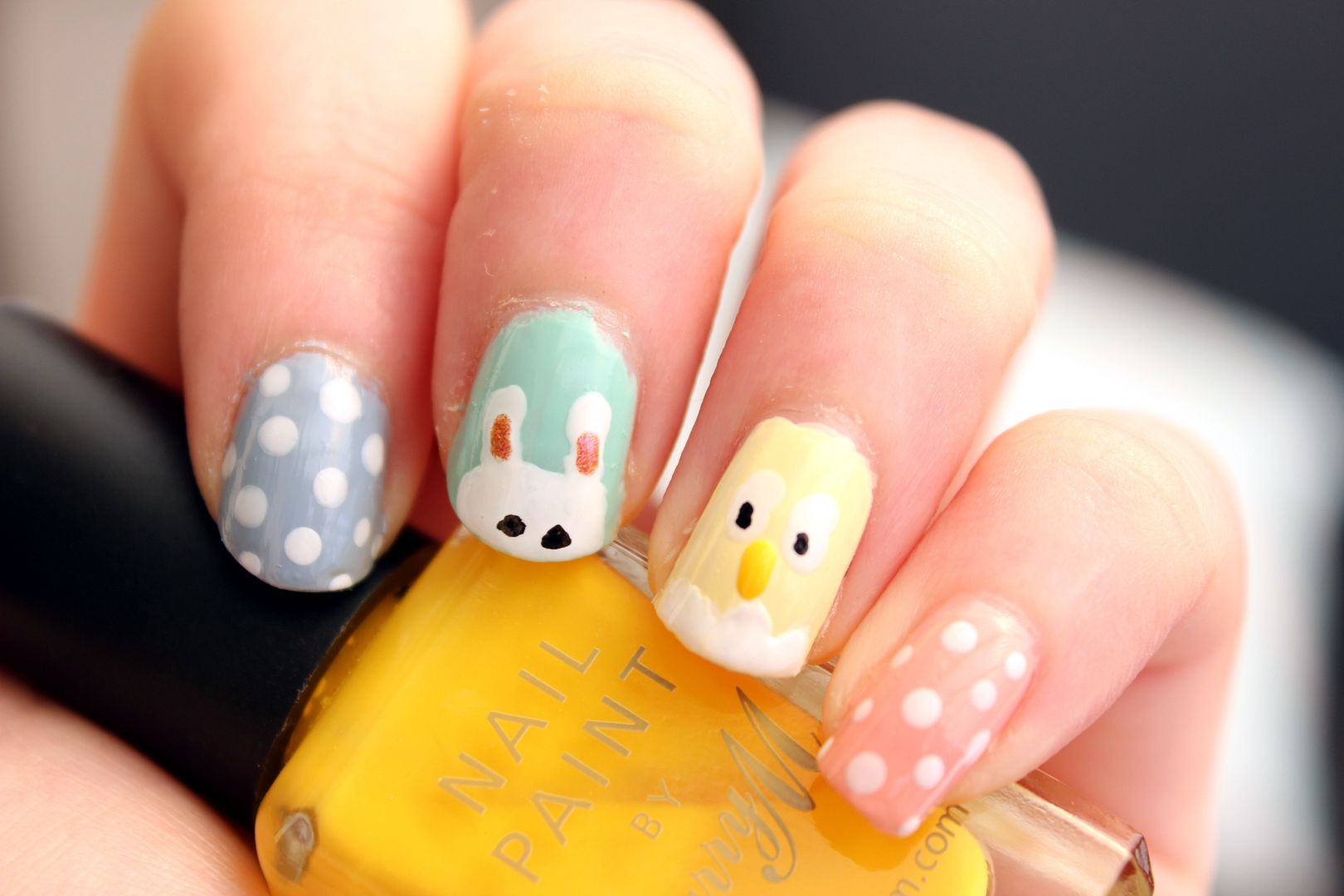 Happy Easter everyone! Well nearly…
I'm so very happy as I now have a lovely relaxing four day weekend, yippee! Typically yesterday went extremely slowly but we're finally here. Today I'm off to Puxton Park with my mum, sister and my niece and nephew. I'm hoping the weather holds out as we're hoping to take a picnic along with us.
Other than that I don't really have much planned except household chores and blogging. Hopefully I can get lots of posts written and photographs taken but knowing me I'll sit on my bum all weekend, oopsie!
I don't really do much for Easter if I'm honest. I suppose I have been celebrating slightly with my Easter-themed nails. What do you think? They're obviously a bit wobbly but overall I really like them, I just wish I could do the same on both patterns, but unfortunately I'm absolutely useless at using my left hand. Boo! I was pretty surprised I had all of the colours I needed. It actually made me want to do more nail art in future so hopefully I'll feature more on the blog soon.
Hope you all enjoy your Easter break, let me know in the comments what you're getting up to.