I Love Makeup Blushing Hearts Blusher - £4.99*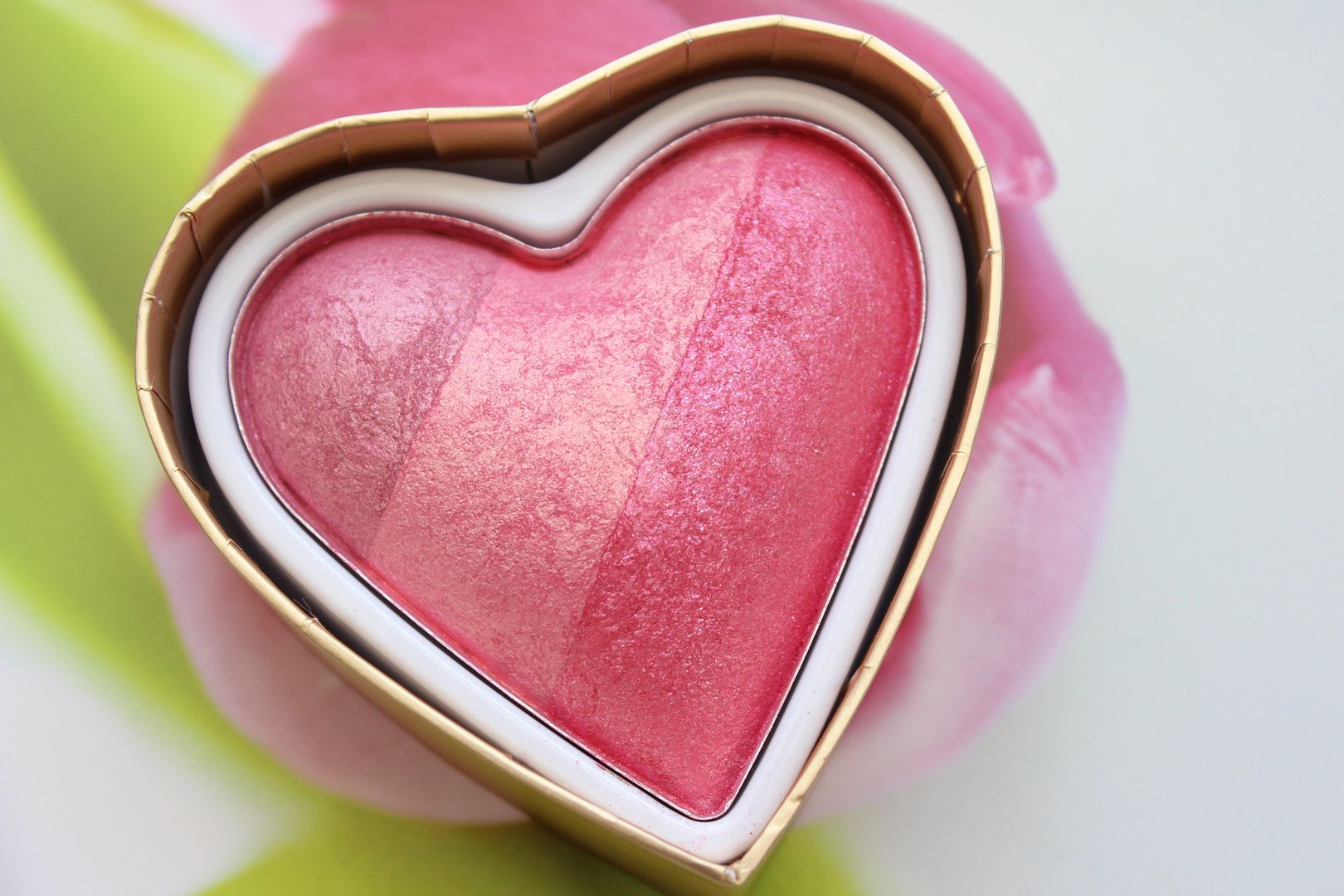 I must admit I am not a blusher type of girl. I rarely use it but I absolutely could not resist the gorgeousness that is the I Love Makeup Blushing Hearts blush. I Love Makeup is the sister brand of Makeup Revolution, which has been kicking up a real fuss in the blogging community recently. Not only are the brains behind Makeup Revolution running on overtime and doing brilliant things, but they've also been able to fit in launching a completely new sub-brand as well, which contains even more amazing, affordable products. It's mind boggling really.
Anyway, back to the blush. To put it bluntly, it's perfect. Not only is the packaging top notch but the 'baked' look is so popular right now, everyone's doing it and this just works so well.
The ombre style of the blushes mean you can use them individually or blend them together. I chose to blend them up and apply to get a not too subtle but not too dramatic look. I must admit in the photos above I've applied a bit more than I usually would as I was afraid the camera wouldn't pick up the colour (I've never photographed a blusher before!!) but as you can see it has come out ok. Each shade can be used depending on the amount of 'pow' you want in your look. The lighter shade would be perfect for every day and the rest are great for a night out or special occasion. There's actually six different shades/products in the heart blush line so there should be something to suit everyone.
Someone on Twitter pointed out that the blushers are a dupe for the Too Faced Sweetheart Blush. It is VERY similar, from the baked/ombre style right down the to heart shaped cardboard packaging but what really seperates this from Too Faced is the price tag. This is much more purse friendly and up my street. I personally probably wouldn't pay any more than £15 for a blush and this one from I Love Makeup is just £4.99. Amazing.
As I mentioned the blush comes in cardboard packaging, which is a little chunky. Before taking the photos for this post I actually dropped the blusher and it broke so I wouldn't say the packaging is very protective so be careful! I wouldn't recommend this for popping in your handbag or taking around with you as it could get a bit squished, but it's perfect for sitting on your dressing table and using in the morning.
Have you given I Love Makeup a try yet? What are your thoughts? I am personally fully converted to being a regular blusher wearer!
This post contains PR samples