I'll be really honest and admit that when I think of Burberry, I immediately think 'chav'. Those horrible little people who wear Burberry print everything and think they're God's gift; but after discovering the fashionable side of this label, I've had a change of heart. Now, when I think Burberry, I think of Kate Middleton's famous Burberry trench coat or the fashionable Emma Watson as the face (and body) of one of their advertising campaigns and now Rosie Huntington Whiteley as the face of the new Burberry Body fragrance.
No longer does Burberry send shivers though me at the very thought of it, and this was proved further when a cute little sample of the new Burberry Body fragrance dropped through my door this morning!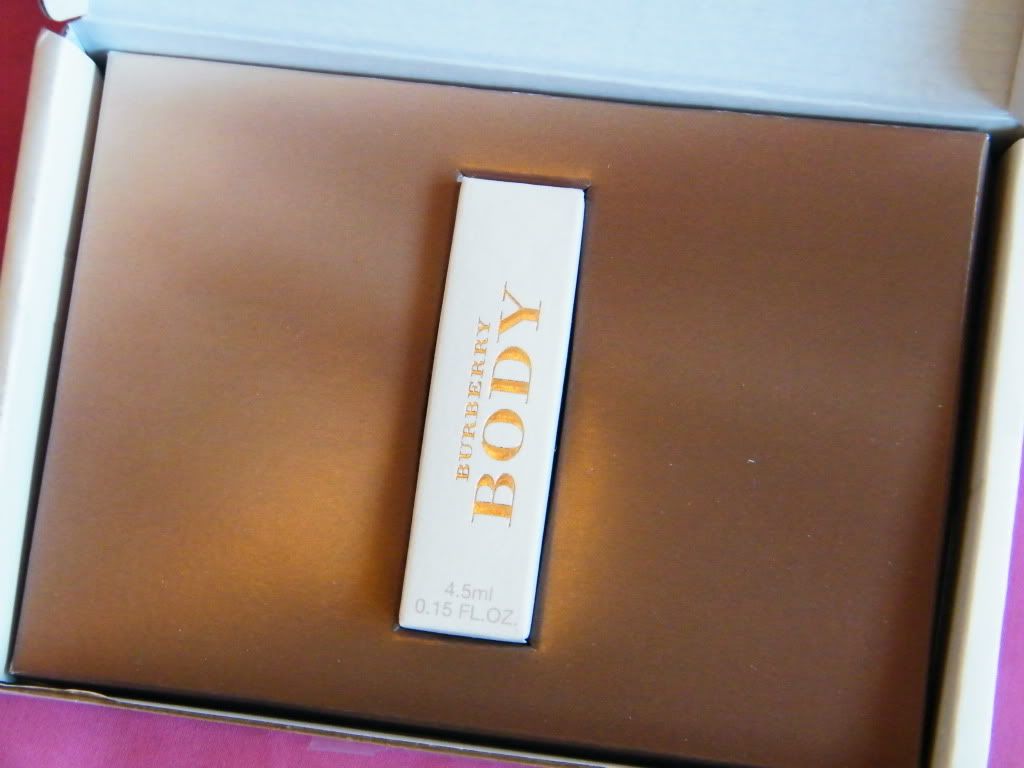 The reason I received this lovely sample is because Burberry are having a promo over on their
Facebook
page, where you can simply request a sample! It's as easy as that, and what a gorgeous sample it is.
I have to say, it's probably the nicest perfume sample I've ever received. Usually perfume samples are just in boring bottles aren't they, but this one is just a miniature version of the full size one. Although only 4.5ml, it's still quite a nice size and it'll probably last a little while as well.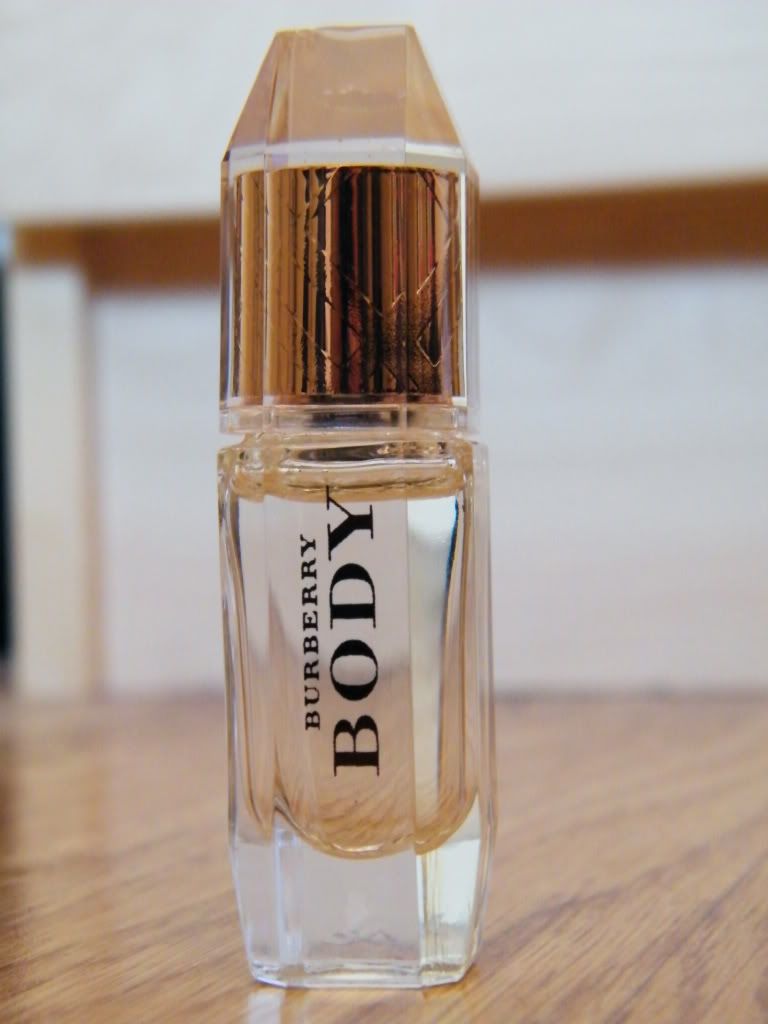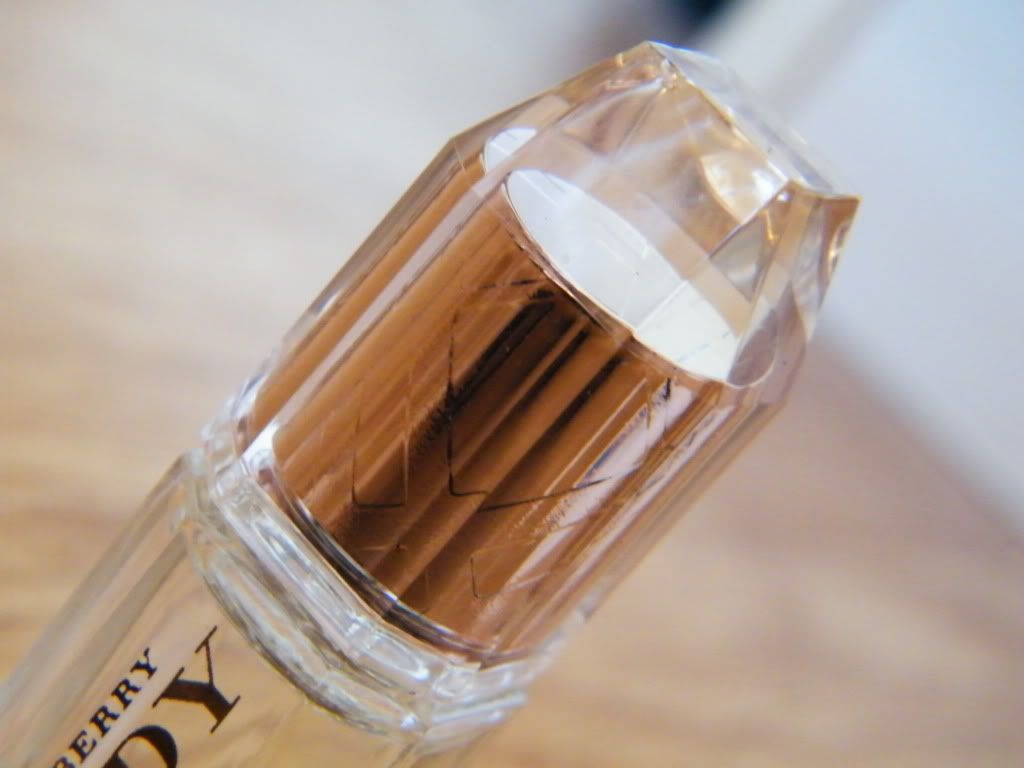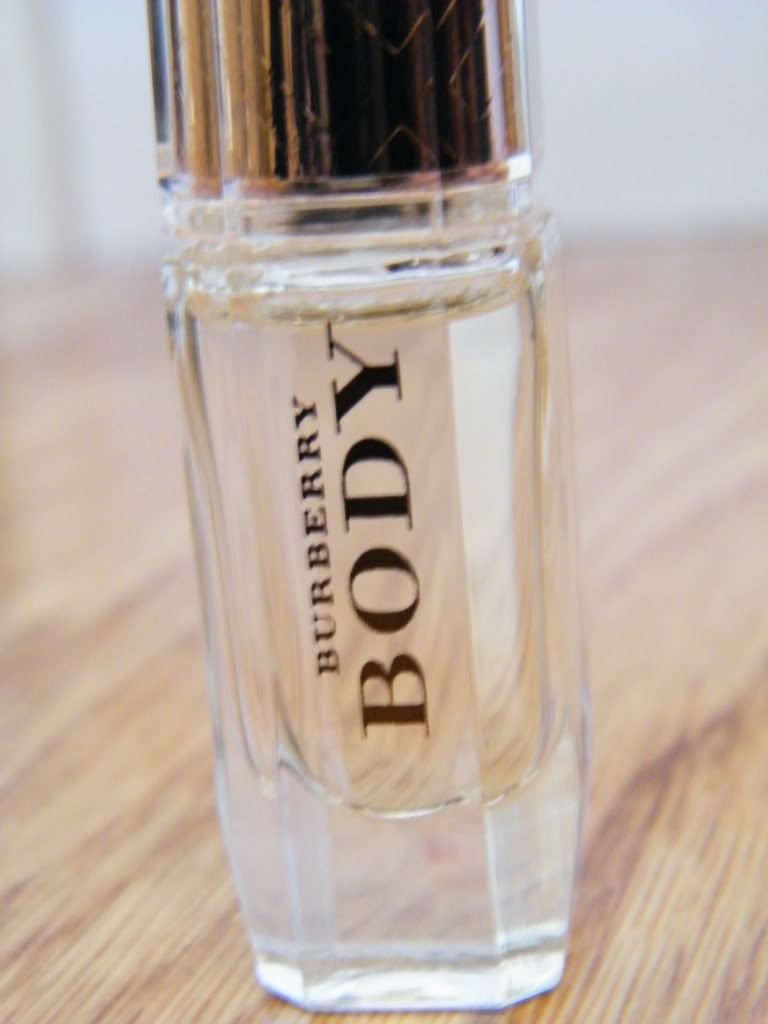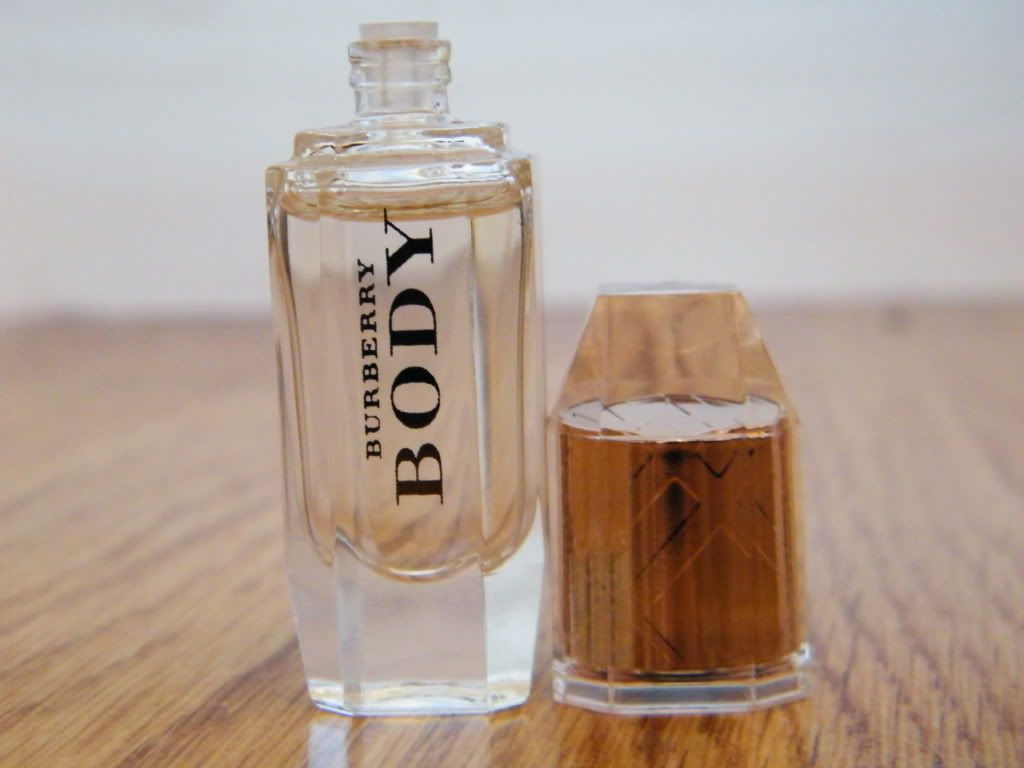 The 'Multi-faceted glass bottle' almost reflects a bullet shape, except it's really cute! The perfume also comes with a gold embossed lid which is very sophisticated, but what I really like best is the fact that this sample comes with one of those little plugs to stop clumsy people like me accidentally tipping it up. :) I initially thought it would be a bit of a musty scent but I actually love it. It reminds me of some sweets I used to eat as a kid. I just can't for the life of me remember the name of them.
Basenotes
describe this scent with top notes of Freesia, Green absinthe, Peach, middle notes of Rose, Iris and base notes of Sandalwood, Cashmerean, Musk, Amber, Vanilla.
All some really interesting scents, especially the Green absinthe! It's not musty in the slightest and is actually a little fruity on the skin.
Unfortunately, the price for the full sized versions starts at £45 for 35ml so I think the sample is going to have to do for a while, unless I ask for some for Christmas. You can buy up to 85ml of this stuff for £90!
Anyway, I'd highly recommend that you get in and order your samples quick!