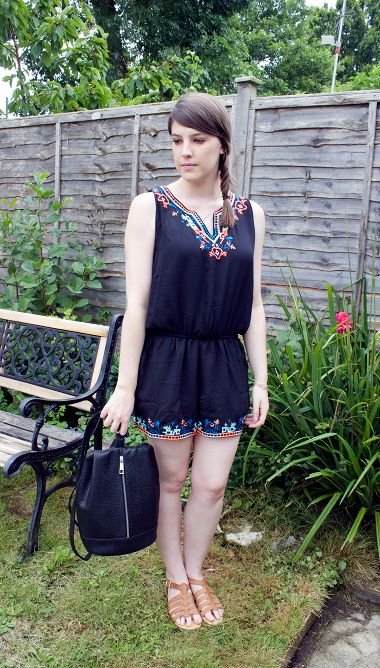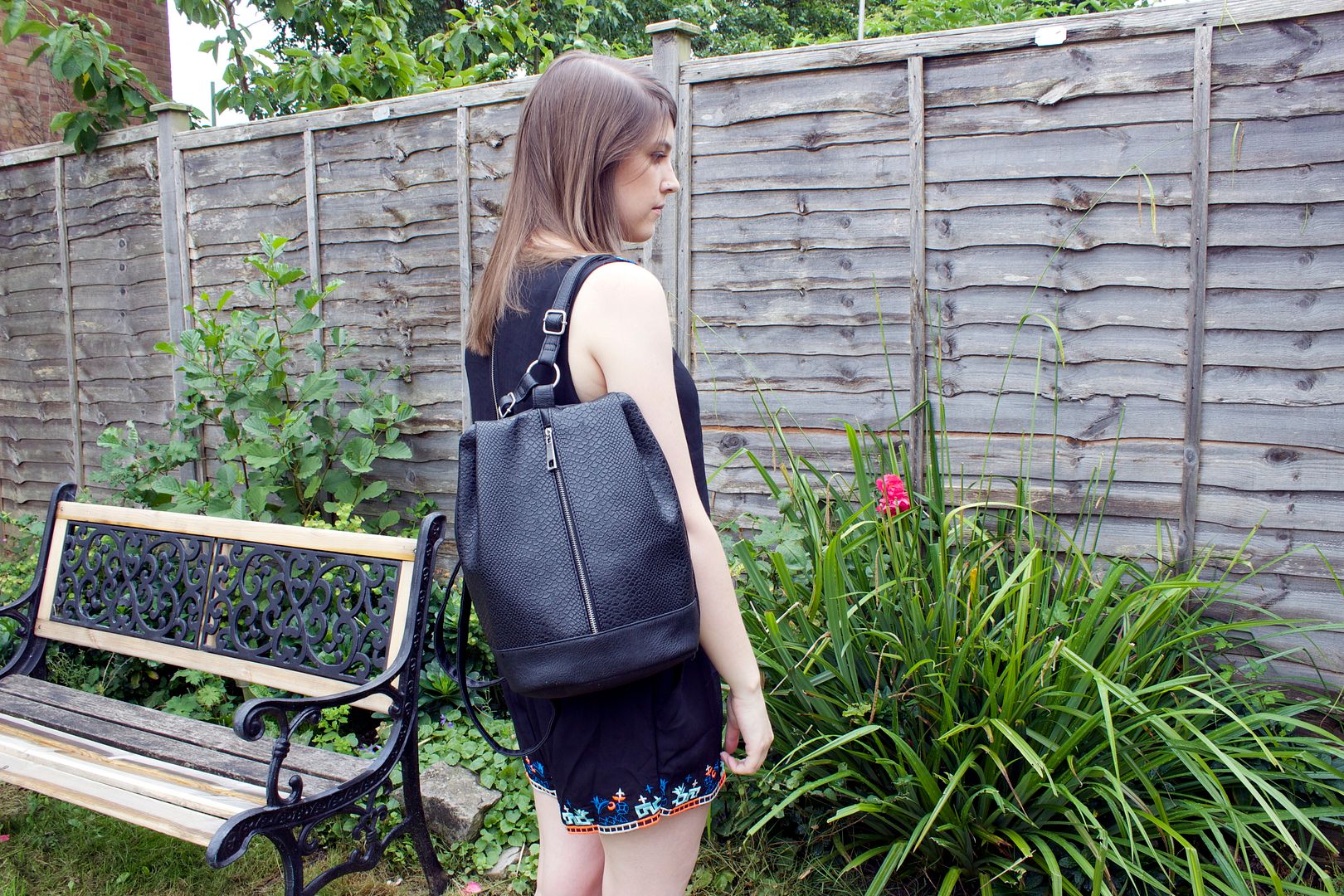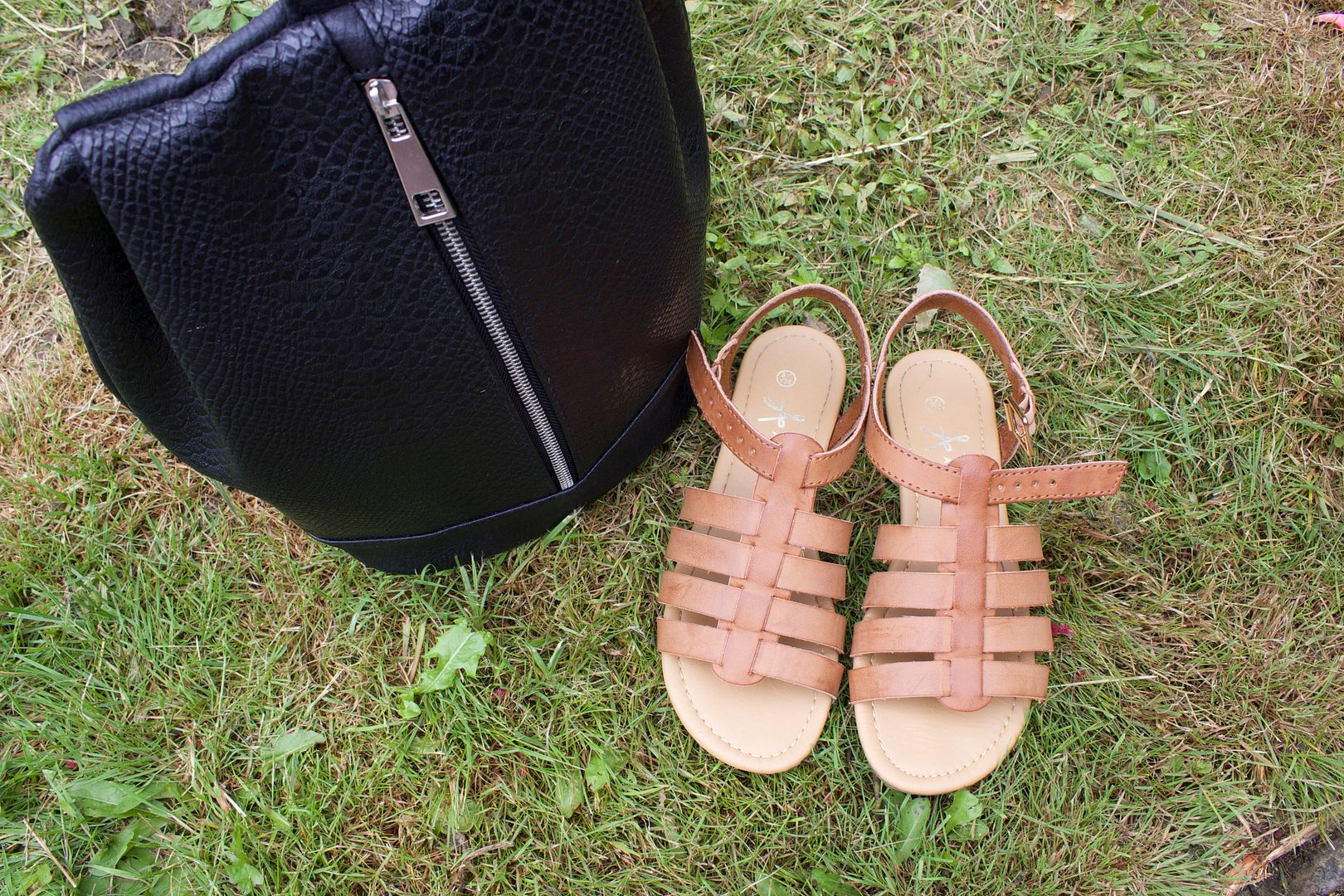 I'm not really a dress or skirt kind of girl. There was a time when I wouldn't go anywhere near them but as I've got older I've worn the odd one here and there but still never really feel comfortable. A solution to the problem… playsuits. I really thought these weren't for me but out of nowhere I tried some on and loved, loved, loved them.
I was recently contacted and asked if I'd like to try something from Rare London, which is a brand I've not tried before. It was pretty difficult to choose something to be honest as there's such a fab variety to choose from. I toyed with the idea of going for a dress or some sandals but I thought I'd go for the
Embroidered Trim Playsuit*
.
Despite the awkward zip/toilet situation you can incur with a playsuit, they really are my favourite clothing for the summer - they let you bare your legs while maintaining your dignity and they can be dressed up for a night out with heels/accessories or worn casually with some sandals or wellies if you're off to a festival.
This playsuit in particular is so pretty. Although it's black I think the colourful trim detailing gives it a great edge and for me, someone who wears black quite often, it really brightens up an outfit. The best thing about it is you don't need to accessorise with a chunky necklace, you can just keep it simple as I have with some pretty sandals and a backpack - another great festival must have! This is a brilliantly comfortable playsuit to wear and has an elasticated waist so you can eat as much as you like without baring a food baby!
At £42 this is quite expensive in my opinion, but a staple piece like this is a wardrobe must-have so I certainly think it's worth treating yourself. I'll definitely be heading to Rare London more often.
What are your summer wardrobe staples?
This post contains PR samples