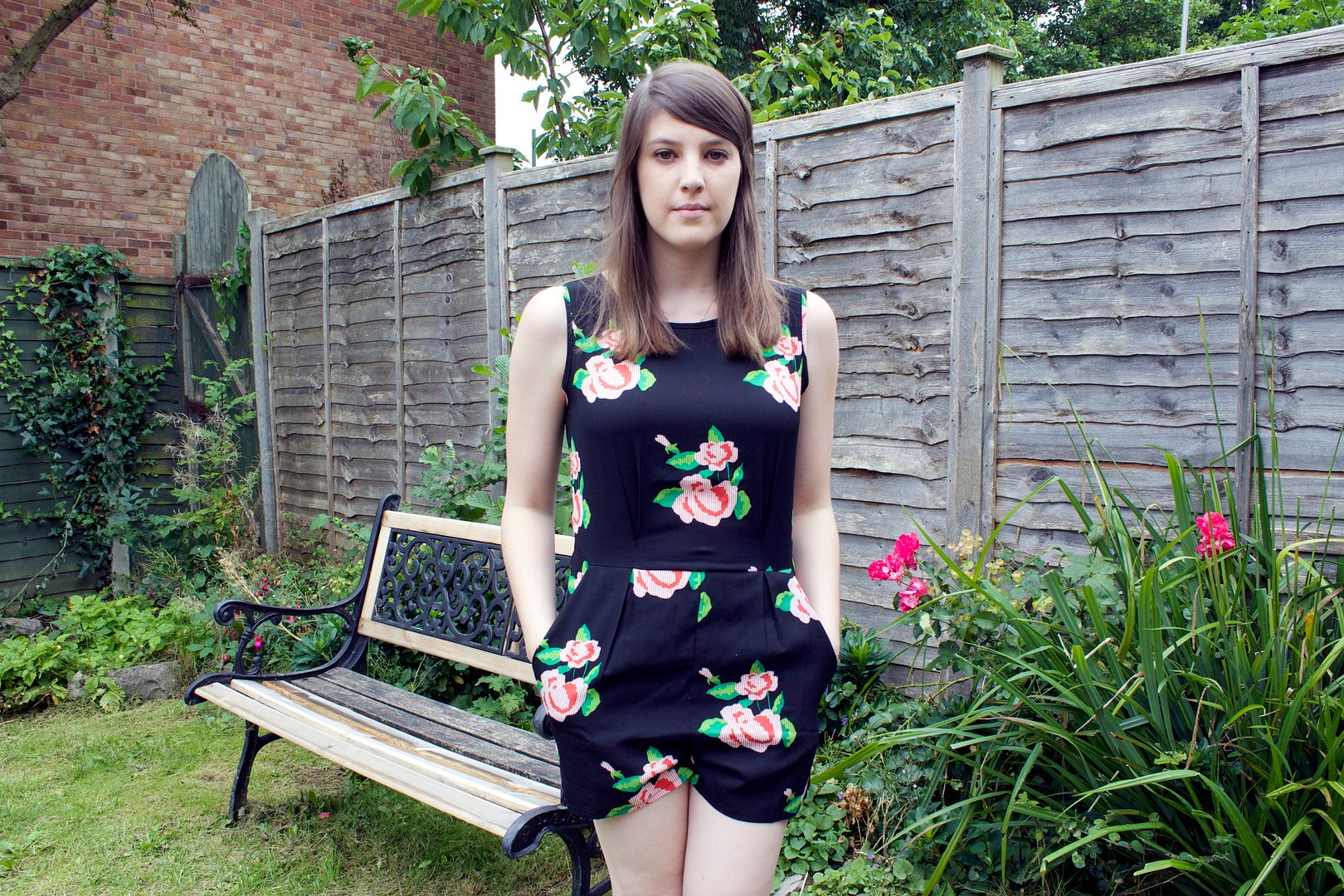 Atelier 61 Rose Print Playsuit - £16*
Another week, another playsuit featured on the blog. This time from Atelier 61 at House of Fraser. I must admit this is not a brand I've ever heard of before but I have to say they do some adorable stuff. Fab prints and patterns and really reasonable prices too. Originally this playsuit was £26, which is pretty reasonable anyway but it was reduced to £17 and now the white version is available at just £15. What a bargain.
While I've played it safe with a black playsuit I think the pattern of this one is pretty eye popping and means you don't really need to go overboard with the accessories. The playsuit is very fitted but remains really comfy and has some very neat pleats running down the front, which give it a great structure. It works perfectly for a smart occasion as well as a casual one. It fits perfectly and I personally think it suits my body shape.
So, top marks over all and next time I'm in Bristol I'll definitely be popping into House of Fraser to check out the clobber.
What are your thoughts on the playsuit?
This post contains PR samples