Wowsers. It's August. The weather is half decent...what's going on here?! Seriously, where has the year gone? In the blink of an eye it is going to be Christmas...don't they always announce on the news when it's exactly 6 months until Christmas? Always exciting.
So, July was a fun month! Of course the best bit about it was my lovely niece Daisy being born, who is exactly 1 month and 3 days old today! My mum and I will hopefully be looking after her on Saturday. I say 'Mum and I' but I won't be doing any of the nasty stuff, I'll just be holding her and watching her make funny faces while she sleeps! So cute!
July was also my first full month being back at home and I found out just last night that I am apparently looking 'well' since moving back? As if I looked ill when I lived in Southampton or something? I think a mixture of eating all day long, lying in until late and going to bed in the early hours contributed towards this but now I'm back on mum's cooking (not always a good thing) and not having to worry about bills etc which is nice. However, I am already dying to find my own place, so I better get a scoot on with the job hunt!
In August I have some work experience at Your Hair magazine to look forward to on the 15th. It's nice to be doing a work experience placement that isn't in London. It means MUCH less travel and less pennies spent! I just hope I can get something out of it. I've never been to a specialist magazine on a placement before. August also sees Vince turning 24! Which means I need to find a present pronto!
Below are a few products and bits & bobs that have become my favourites in July!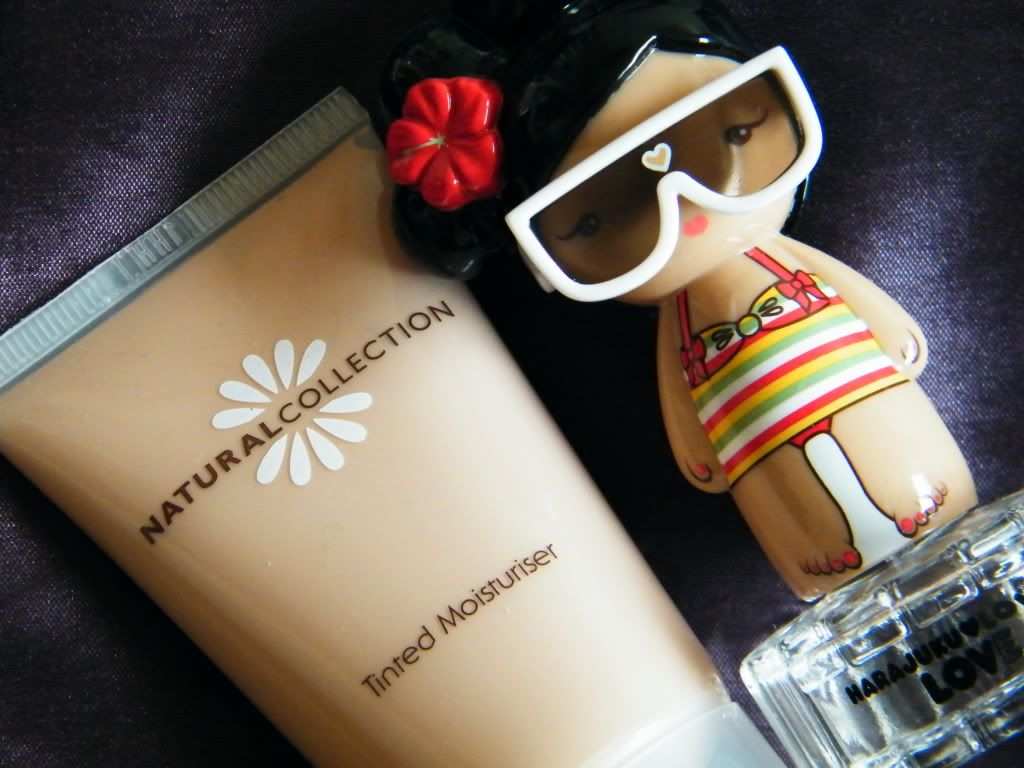 Just a few little products I've been loving throughout July. I have a bit of a love/hate relationship with the Tinted Moisturiser though. It gives a really nice coverage and leaves my skin looking quite flawless (better than my actual foundation does!) but it doesn't last all day and it does bring my skin out in a few spots here and there after wearing. Because of this I only wear it every now and then but if I could I'd wear it every day!
The Clinique mascara has become a new favourite as well as the perfume which I picked up on sale in Boots for £7.99!
The Body Shaper is a product I've only recently started using and I'm not sure why. I think it's just because I received it in order to review and it's been sat in my room ever since. It's supposed to 'shape' your waist area and while it smells lovely and leaves my skin soft, I'm not sure I'm seeing much of a difference!
I tend to alternate between the Weleda Body Oil and a Body Butter after showering. The Body Oil leaves a scent behind all day long which is just yummy and my skin is definitely softer. I've got a real thing about keeping my skin nice and soft recently! It's looking much better for it!
Before I go I just want to say a little hello to my new followers! There has been a little rise in followers and comments recently and I'm loving it! It means I can find lots of new blogs when I return your comments so thank you! Hope you continue to enjoy the blog and don't forget to enter the
Dirty Works Mini Luxuries Giveaway on my Facebook
!